Introduction
Featuring a huge-for-its-class 1-inch sensor and a f/1.8 Zeiss-branded lens, this camera certainly looks great on paper. Add to that the customizable lens ring and a menu system ported straight from Sony's interchangeable lens cameras and you have one serious photographic tool, capable of satisfying enthusiasts at any skill level. But sometimes spec sheets are revealed to be paper tigers in the lab, so before we break out the champagne, let's take Sony's pint-sized powerhouse for a spin.
Design & Usability
The RX100 feels a bit slippery at times, but when Sony said the it would be pocketable, they really meant it.
Despite the 1-inch sensor, no compromises have been made with regard to the RX100's overall size. This is a true ultracompact—slim, minimalistic, and extremely portable. The simple external look is very much in line with the design language of Sony's other products, with matte black surfaces, clean lines, and a generally "modern" aesthetic.
This is a true ultracompact—slim, minimalistic, and extremely portable.
That matte finish lacks any kind of texturing, though, making it rather slippery. We strongly recommend using the included wrist strap or, better yet, investing in a proper neck strap. The rear control panel is home to the RX100's only textured ergonomic feature: a rubberized thumb rest that's located in an intuitive and comfortable spot. It's possible to jog the rear rotating dial accidentally during general use, but these occasions are rare and the button layout is otherwise logically thought out—a commendable achievement to be sure.
Features
The Sony RX100's 1-inch sensor is simply sensational.
While the RX100 did well in most of our lab tests, numbers alone don't tell the whole story. The combination of a 1-inch sensor and f/1.8 Zeiss lens provides the camera with the ability to capture shots with unusually shallow depth of field for a compact—almost on the level of a Micro Four Thirds system camera. Compact cameras have been claiming "DSLR quality in your pocket" for years, but the RX100 is the first to actually deliver on that promise.
Compact cameras have been claiming DSLR quality in your pocket" for years, but the RX100 is the first to actually deliver on that promise.
The RX100 isn't a perfect DSLR replacement—its sharpness scores were great, but its color accuracy, noise performance, and dynamic range predictably lag behind true DSLRs. Nevertheless, it handily outperforms almost every other camera in its class, with only the Nikon P7700 out-dueling it in our ratings. The RX100 is also fairly quick, able to capture up to 10 frames per second (4.2 fps for RAW files) until it fills up its internal buffer. At a MSRP of $650, you're certainly paying handsomely for the performance—it's more expensive than some system cameras, in fact—but there's not much that the RX100 doesn't excel at.
Performance
The RX100's heart and soul are in its excellent sensor and lens, but the frills are fun, too.
Some point-and-shoot cameras stuff their spec sheets full of extras, trying to make up for lackluster performance with a bevy of digital filters, scene modes, and quirky focus modes that nobody asked for. The RX100 doesn't need to go to those extreme lengths, but it has plenty of attractive features all the same.
We were impressed by the RX100's level of manual control.
This Sony includes a batch of the usual color modes and some particularly fun picture effects, but it also puts the large sensor to use with some pretty remarkable full HD video. We were impressed by the level of manual control, too, with both RAW and full manual exposure modes on offer. Still, the f/1.8 lens and huge sensor are the best reasons to pick up this camera. The combination provides silky smooth bokeh (background blur) that outdoes every point-and-shoot we've seen to date.
Conclusion
Stellar performance, pocketable design, and plenty of manual control
The phrase "DSLR-quality image" is bandied about too often in the world of compact cameras, in marketing materials, on retail boxes, and even within some independent reviews. These claims are almost always accompanied by qualifiers and caveats, and disappointment follows. Sure, plenty of high-end compacts have strong image quality... for a compact. But DSLR caliber? No. Then there are mirrorless cameras, many of which can indeed produce images as good as any midrange DSLR, but how many of them actually fit in your pocket with the lens attached?
So after years of half-fulfilled promises, here it is: The Sony Cyber-shot DSC-RX100 is the first compact, fixed-lens camera capable of DSLR-quality images. The excellence of the RX100 is two-fold: a great lens, plus a great sensor. It's a simple formula, made even more complex when you consider the RX100 can slip into your pocket as well.
Sony's new 1-inch chip allows for true shallow depth of field, overcoming the biggest handicap of compact cameras, and producing beautiful images you'd be proud to hang on the wall. While you'll have to shoot in RAW to get the best out of the sensor—Sony's default JPEG processing is heavy-handed and destructive—there's incredible potential here. It's not cheap, and it's not perfect, but when the staff here is fighting to take the RX100 home for the weekend while the Canon 1D X and the Nikon D800 sit unmolested on a nearby shelf, you know it's something special.
Small complaints aside, the RX100 is easily one of the best compact cameras of the year. We like it better than Canon's new S110 and—sorry, Canon—we think it's a better pick than the expensive, bulky G1 X as well. At $650, this is certainly not an impulse buy, but if you're a photographer on the go we think you'll be hard-pressed to find a camera more satisfying than the Sony RX100.
Science Introduction
The Sony RX100 is a groundbreaking camera, pairing a 1-inch CMOS sensor with an f/1.8 fixed lens, all in a body compact enough to fit in your pocket. It's a bold move from Sony; a truly compact camera that still features loads of control and, for the first time, true DSLR-quality shallow depth-of-field effects. Not only does the RX100 produce beautiful shots in the field, it also excelled in our lab tests. We were particularly impressed by its strong sharpness scores, though color accuracy, noise performance, and dynamic range all lagged behind true DSLRs.
Color Accuracy
Sony kept many of their worst impulses in check with the RX100, but colors are still too saturated in JPEG images.
Historically, Sony has tended to pump up saturation levels, even in their "standard" color modes. So it's not a surprise that color accuracy was a disappointment for the RX100. Colors aren't terrible, but accuracy is a little bit below average.
We recorded a delta-C00 (uncorrected) of 3.18, and we know Sony can do better than that. Strangely, most of the gamut is actually pretty spot-on, but reds and blues are both wildly inaccurate, ruining the overall average. Saturation is also over by about 20%, and that's just way too high. Our recommendation for any shot where accuracy matters (such as portraits) is to shoot in RAW and develop the shot later.
High ISO Performance
The massive 1-inch sensor is put to work here, besting most compact cameras by a massive margin.
The Sony RX100's in-camera noise reduction algorithm is pretty typical. Baseline noise rates begin at 0.70% at ISO 80, which is actually a little high for a camera at this price level, but it's also evidence that Sony isn't overdoing it. Noise increases steadily from there, eventually touching 1.27% at ISO 400. At this point, the smoothing software kicks into high gear; noise levels actually drop at ISO 800, then begin a slow climb toward a maximum of 1.51% at ISO 6400.
Although the algorithm becomes more aggressive at ISO 800, real-world image quality doesn't take an unacceptable hit until ISO 1600. In general, noise manifests itself in blocky solid-colored patches, rather than fine grain or color splotches; this is characteristic of many Sony cameras, especially compacts. We think you can comfortably shoot up to ISO 1600 in JPEG, but RAW shots will require plenty of care at anything above ISO 800 if you want to preserve more detail.
Sharpness & Chromatic Aberration
The RX100's fixed lens is a decent performer, and it's mated to a truly remarkable sensor.
Buckle up. We're about to make some bold statements. But first, let's preface our results a bit.
We did notice some software oversharpening in our test shots, and this is a camera's way of faking additional sharpness performance at the cost of natural-looking edges. The effect is not severe in this camera—at high-contrast edges you'll see a clear halo of maybe four pixels total when viewing shots at 100% magnification. And that effect is even less significant when you remember that this camera shoots extra-large, 20-megapixel photos.
Not since the Canon G1 X have we seen such a sharp fixed-lens camera.
Even after accounting for edge enhancement, the RX100's sharpness performance is astonishingly impressive. Not since the Canon G1 X have we seen such a sharp fixed-lens camera. Sharpness is also remarkably consistent across the frame and at different focal lengths. Detail is best at the widest focal length, and only drops off slightly at 22mm, getting slightly softer at full zoom as the maximum aperture narrows. But again, the difference is marginal, and unlike with most compact cameras, you'll feel comfortable shooting anywhere in the focal and aperture range.
Other Tests
Meet the tester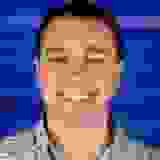 Christopher Snow
Managing Editor
@BlameSnow
Chris was born and raised less than ten miles from our editorial office, and even graduated from nearby Merrimack College. He came to Reviewed after covering the telecom industry, and has been moonlighting as a Boston area dining critic since 2008.
Checking our work.
Our team is here for one purpose: to help you buy the best stuff and love what you own. Our writers, editors, and lab technicians obsess over the products we cover to make sure you're confident and satisfied. Have a different opinion about something we recommend? Email us and we'll compare notes.
Shoot us an email