Cameras
13 Instagram Accounts You Need to Follow Right Now
From beards, to cats, to food, there's something for everyone.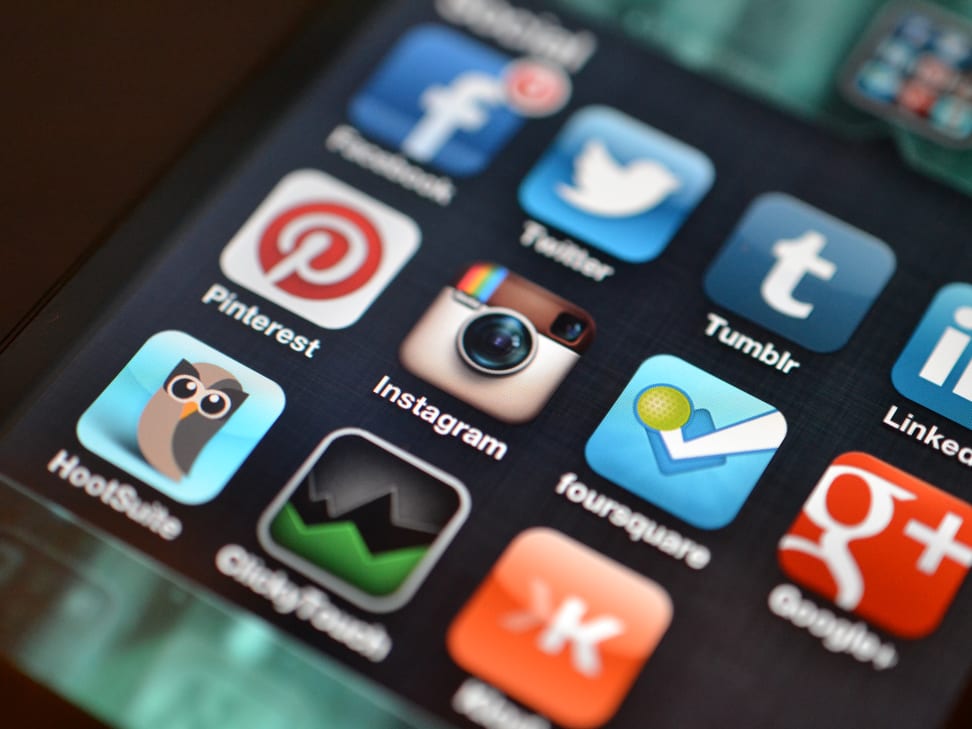 Credit:
If you're like me, you love finding new accounts to follow on Instagram. There is such a wealth of amazing photos and videos on the service that new finds are like striking gold.
But one of Instagram's weaknesses has always been its search functionality. Often times it can be hard to find those unexpectedly great accounts without some digging.
Lucky for you, we did the digging so you don't have to. From travel to beards, here are 13 accounts that offer something for everyone.
---
If you love food and know how to use the internet, you're probably familiar with the exploits of J. Kenji López-Alt, the Managing Culinary Director at Serious Eats. The man is a walking encyclopedia of all things food, and creates amazing recipes to boot.
His Instagram feed is filled with shots of his latest culinary adventures—both in his own kitchen and from his travels around the globe—as well as his wife and two dogs.
---
Love animals? How about newborn animals? Zooborns offers just that: adorable baby zoo animals from zoos and sanctuaries around the world. Each photo is guaranteed to produce an audible "aww," and each provides you with the animal's species, name, and place where it was born.
---
The internet is ruled by cats, so we guess that makes Cashcats the 1% of our feline rulers.
This gem of a feed showcases cats that are literally rollin' in dough, giving the phrase "fat cat" a whole new meaning. For these kitties, it's all about the Benjamins.
---
This hilarious account has garnered a massive following by mocking Instagram itself.
From poorly lit shots of your lunch to duckface selfies, the social network is filled with stereotypes that are all too true. So if you can laugh at yourself for Instagramming your Starbucks cup, you should definitely give this account a follow.
---
If you're interested in stunning images of space, you're probably already following NASA's account. But you might not know that the Goddard Space Flight Center operates its own Instagram feed, showing off even more incredible images of the cosmos and NASA missions.
---
National Geographic has some of the most amazing contributing photographers in the world on its payroll. While you can see some of their incredible imagery on the official @natgeo account, @thephotosociety is another feed run by a group NatGeo regulars, offering shots of cultures and environments that ended up on the renowned magazine's press room floor.
---
You probably wouldn't expect a government-run Instagram account to offer great photography, but this one does. The Department of the Interior's account showcases incredible landscapes from the country's hundreds of national parks and wildlife sanctuaries.
---
NowThis News has created a niche all its own by offering bite-size video clips on every major form of social media, including Snapchat. The account offers 15-second long clips of news stories that can even be understood without audio due to the use of text overlays.
For another take on the same concept, have a look at the BBC News feed.
---
Getting to vicariously enjoy other people's travels is one of the best things about Instagram, and Murad Osmann's feed provides one of the best examples. He's devoted his account to travel photos from a rather interesting perspective—his fiancée leading him by hand.
The shots themselves are breathtaking, but the added perspective of his fiancée's outstretched arm just makes them all the more fascinating.
---
It wouldn't be a list of Instagram accounts without giving you a couple of celebrities to follow, would it? But don't worry, we're not going to recommend Kim Kardashian.
One of the most entertaining celebs you can follow is Kat Dennings. The adorable star of 2 Broke Girls and the recent Thor films shares funny scenes from her daily life, as well as an assortment of funny pics she comes across.
She does plug her show every now and then, but we can forgive her for that—especially since she's one of the few celebs we've come across who actually does her own posting.
---
Then there's the ever-funny, often-bizarre James Franco. His account is full of awkward, inexplicable, but usually hilarious shots, chronicling his daily life, public appearances, and films. He also throws in the occasional awful photoshop job, just for kicks.
---
The man behind @incredibeard spends his days turning his long, flowing beard into a work of art. This is what the internet has come to, people.
From a cornucopia for Thanksgiving to the Bane mask from Batman, the guy has redefined the limits of what you can do with facial hair.
---
What would Instagram be without millions upon millions of photos of coffee?
Eschewing the latte art and misspelled Starbucks labels that populate your friend feed, Norway's @kaffelab highlights beautiful technique and gorgeous high-end coffee-brewing gear, giving us a great example of what coffee-related Instagrams can truly do.
---
These accounts are just a miniscule taste of the staggering variety of photos available on Instagram. There were dozens of great accounts that just barely missed out on our shortlist this time around.
Hopefully you've found something captivating and/or hilarious to add to your Instagram feed. If not, keep searching. You might be pleasantly surprised by what you find.
Hero image: Flickr user "jasonahowie" (CC BY 2.0)