Cameras
2012 Cyber Monday Digital Camera Deals
We've scoped out some of the best deals you'll find this Cyber Monday and through the holiday season.
Cyber Monday is the sale after the big sale. Retailers want to keep the party going all month long, so they made up another event after Black Friday. Save big, whoop dee doo.
Honestly, there are way too many sales, half-sales, and pretend sales to keep track of, so we'll just call out good prices on cameras that we really like. Many of them won accolades in our 2012 Best of Year Awards, which we'll point out below.
We'll add some more deals as they come along—many of them don't get announced until Cyber Monday itself. Check back often!
---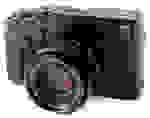 We gave this camera what amounts to our "Best Camera for Camera Geeks" award because it's a deliberate throwback. It marries a rangefinder-style optical finder to a newfangled EVF, throws on a ton of physical controls, and boasts a stylish retro look. Oh yeah, it takes great photos, too.
• Fuji X-Pro1 with 35mm f/1.4 or 18mm f/2.0 and filter, $1,698 at Amazon
To get this deal, add the body, your lens of choice (we recommend the 35mm), and a 52mm Fuji filter to your cart. You should see $354 of promotion value applied to your total, taking the initial toll of $2,052 down to $1,698.
---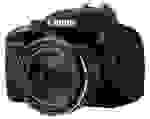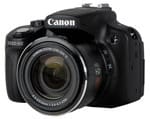 We're pretty skeptical of the fruits of any sort of photographic arms race, but Canon's achievement with the SX50 HS is really something: 50x zoom in a compact digital camera body. That's 24-1200mm in film terms. Nothing else on the market comes close.
Canon SX50 HS, $424 at Adorama
It's only a $25 discount, but you get a memory card, bag, spare battery, and a cheapo tripod in the deal. Not bad!
---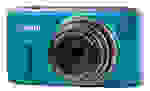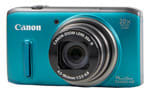 The Canon SX260 packs a 20x zoom lens into a body that's legitimately small enough to fit into a pants pocket. Image and video quality are excellent for the class, and it's easy to use, too.
• Canon SX260 HS, $199 at Amazon
Like most of their deals, the price at Amazon is ongoing—not just limited to Cyber Monday. It's an excellent price for one of our favorite point-and-shoot cameras.
---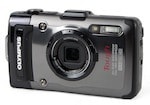 What do DCI and Justin Bieber have in common? We both love the Olympus TG-1. It's the best waterproof camera we've seen, and a very good point-and-shoot overall. The price has dropped to $349, down from the MSRP of $399.
• Olympus TG-1, $349 at Olympus Direct

• Olympus TG-1, $349 at Amazon
We're not sure if it's a permanent price drop or just a holiday sale, but we think it's a good price for this award-winning waterproof.
---
DCI Best Camera for Video, Runner-up, Canon 5D Mk III
Here's a couple hundo off of a pro-level, full-frame DSLR:
• Canon 5D Mk III body only, $3,299 at Amazon

• Canon 5D Mk III with 24-105mm lens, $4,099 at Amazon

• Canon 5D Mk III with 24-105mm lens, $3,499 at BuyDig (add to cart to see this price)

• Canon 5D Mk III with 24-105mm lens, $3,499 at 1SaleADay
Yes, the 5D Mk III is still expensive, but with at least one of these deals it's really quite a steal. This is a serious piece of equipment—you won't be able to blame the camera for any bad photos!
---
DCI Best Value System Camera for Video, Canon EOS Rebel T4i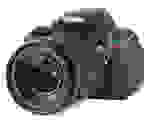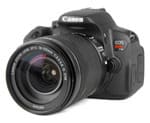 The T4i is a pretty minor upgrade over the cheaper T3i, but if you're interested at all in videography it's a great starter camera. Silent, full-time autofocus is a first-in-class feature that sets it apart from its peers.
• Canon T4i with 18-55mm lens, $679 at Adorama (add to cart to see price)

• Canon T4i with 18-135mm STM lens, $899 at B&H (add to cart to see this price)

• Canon T4i with 18-135mm STM lens, $899 at Amazon
If you buy at Amazon, you get a free 16GB Transcend Class 10 SDHC card and DSLR backpack, as well as some other extras. At B&H, you'll pick up two 8GB SanDisk Class 10 SDHC cards, and you can add the Canon 55-250mm f/4-5.6 IS II lens for just $63 extra (bringing the total to $962).
---
DCI Best Camera for the Money, Samsung WB150F
This camera was already an excellent deal for the MSRP, but this price drop...just wow.
• Samsung WB150F, $129 direct from Samsung
That's $100 off a camera that was already punching above its price tag. The deal is good through Cyber Monday itself.
---
The top DX model in Nikon's DSLR lineup, the D7000 is one of the best semi-pro cameras out there. While its price hasn't dropped much from its already competitive MSRP, this represents a new low.
• Nikon D7000 (body only), $897 at B&H
We expect a refresh to this particular model line sooner or later, but that doesn't take anything away from this capable performer.
---
Nikon's entry-level DSLR has a beast of a sensor, which is somewhat awkwardly married to a plasticky and feature-poor body. Even so, it's a great value compared to some other companies' low-end DSLRs.
• Nikon D3200 with 18-55mm VR lens, $597 at B&H
Seriously, with one of the best-rated sensors at DxOMark, this thing is your low-cost pathway to high-res success. Oh yeah, you get two 8GB Class 10 SanDisk SDHC cards and a Nikon bag in the bargain, too.
---
One of the best options among current generation DSLRs, this weather-sealed body from Pentax also features dual control dials and a 100% coverage pentaprism viewfinder.
• Pentax K-30 (body only), $640 at B&H

• Pentax K-30 (with 18-55mm lens), $697 at Adorama
This is about $100 off the usual price—no small discount on a body that's already a great value.
---
Mirrorless cameras are all the rage right now, and the GF5 is Panasonic's stab at mass-market appeal. With performance comparable to the best from Olympus, this Micro Four Thirds shooter is a great choice for anyone stepping up from a point and shoot.
• Panasonic GF5 with 14-42mm lens, $350 at Newegg (via Google Offers)
Smaller and lighter than their DSLR counterparts, mirrorless cameras offer a great balance between image quality and portability.
---
Sure, it's getting a little long in the tooth, but Canon's bargain basement DSLR is still a good value for a beginner, particularly at these prices.
• Canon Rebel T3, $370 at Adorama (add to cart to see this price)
There have been plenty of deals on many of Canon's DSLRs already this holiday season, but this might be the cheapest we've seen so far.
---
Sure, it's weirdly big for a mirrorless body, and sure the aesthetics aren't everyone's cup of tea, but the K-01 isn't without its plusses: it's got one of the best APS-C imaging sensors to date, it's compatible with every Pentax lens ever made, and now it's really, really cheap.
• Pentax K-01, $317 at Adorama
In terms of sheer imaging horsepower per dollar, it's going to be hard to find a better deal.
---
It might be yesterday's model, but the Canon G12 is still a powerful advanced compact camera, boasting an optical viewfinder, plenty of manual control, and an articulating rear LCD.
• Canon G12, $299 at B&H
We think this year's G15 is a great improvement, but if you're on a budget you could certainly do a lot worse than the G12.
---
Though it's been replaced by the S110, this is still a seriously capable advanced compact camera, and this is a heck of a price.
Canon S100 (in black or silver), $249 at Amazon
If you know a budding photographer, this is a great option for them to start with. Give it a look!
---
The hot new successor to the much-loved LX5, at a seriously crazy price. (This won't last!)
• Panasonic LX7 (in black or white), $299 at Amazon
Along with the Olympus XZ-2, Canon G15, Nikon P7700, and Sony RX100, this is one of the best advanced compact cameras on the market today.
---
An oldie but goodie is on-sale at a serious discount:
• Panasonic LX5, $249 at BH Photo

• Panasonic LX5, $249 at Amazon
It's since been replaced by Panasonic LX7, but the LX5 is still a solid advanced compact camera.
---
One of the cheapest 16-megapixel CMOS-powered digital cameras out there, this Panasonic model won't win any awards for image quality, but it's hard to beat the price. Particularly with this deal.
• Panasonic SZ7, Factory Refurbished, $85 at 1SaleADay
We don't exactly recommend this camera, but if you need a cheap way to grab photos...
---
Fujifilm Real 3D W3 Compact Camera
Here's an oddball. If you really, really like 3D... well, we recommend you get a Micro Four Thirds body and Panasonic's 3D lens. But if you really, really like 3D and can't afford more than $150, this is the ticket.
• Fuji Real 3D W3, $150 at 1SaleADay
Pro tip: also invest in a really good tripod. You'll need it.
Up next
Get Reviewed email alerts.
Sign up for our newsletter to get real advice from real experts.