Cameras
2014 Mother's Day Camera Gift Guide
The mother in your life needs a camera. Here are some of our favorites.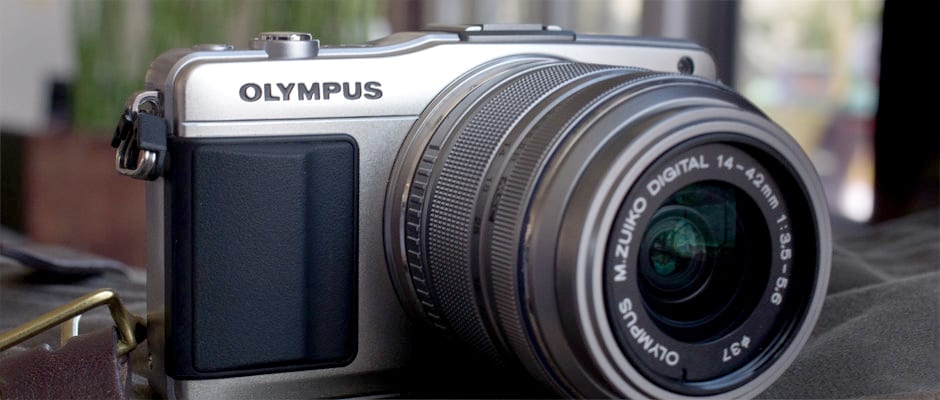 Credit:
Once a year, many of us take a day to honor all the sacrifices that the mothers (or mothers-to-be) in our lives make for their children. Whether it was carting us around to soccer/dance/football/drama practices or working a second shift to help save for college, moms go through an awful lot for their kids.
One of the most popular gifts to give on mother's day is a camera, useful for capturing all those future memories forever. These days, there's a camera for everyone, and they do more than ever. Whether the mom in your life is an expert, a beginner, tech-savvy, or tech-hopeless, we've got an option for you.
Sports Moms
Growing up, I played just about every sport under the sun. I was good at some, but dreadful at others. Even when it was painful to watch, my mom was always there on the sidelines or carting me around in our green Ford Windstar—all while blasting Billy Joel cassettes, of course.
Times have definitely changed. Your mom probably has an updated playlist (blasphemy), and hopefully she has a newer ride. But if she's got an athlete she wants to take photos of, she still needs a camera that can keep up with the action. For that, we like the Sony NEX-5T. In our NEX-5T review we liked its 10fps continuous shooting speed and action-ready focus system. You could also consider upgrading to the NEX-6, which has a viewfinder—useful for shooting on sunny days.
If you're looking for more of a traditional DSLR we also love the Nikon D7100. It's definitely on the pricey side for a gift, but it has more features, shoots very fast, is weather-sealed for those rainy-day games, and is compatible with just about every lens Nikon has made for decades. You may also want to check out our tips for sports photography, which has some advice to keep in mind while shooting action.
Awesome Compacts
While sports photography is very demanding, sometimes you just want a simple and compact camera to carry with you. But even for everyday options, mom will still want great images that she can blow up to embarrassingly large sizes. For that, we really like the Canon Powershot S120. It doesn't have a ton of zoom, but it's dead simple to use and it takes fantastic pictures.
If you want a little more zoom at a slightly more affordable price there's also the Canon PowerShot SX280 HS. This is like a conventional point-and-shoot, but it has a healthy 20x optical zoom and it can fit into a small bag, purse, or jacket pocket easily. We liked the older SX260 HS as well, so if you find one cheap or on sale, jump on it.
Baby on the Way
Congratulations! There's a little bundle of joy on the way and you want to take as many photos as you possibly can before they grow up and become little two-year-old terrors. For precious memories like these, we really recommend getting a better camera than what you'd find in your average smartphone. But we also know that diapers aren't cheap, so there's no need to break the bank here.

If you want something small enough to travel that can be ready at a moment's notice and take spectacular photos, we love the Olympus E-PM2. It's compact, has the same image quality as some of Olympus's best cameras, and it has been on deep, deep discount for the last several months. We've seen it as low as $200 with a kit lens just in the past month. It likely won't last at these prices, so snap it up as soon as you can.
If you want something a little simpler to use, the Canon Powershot S120 is also a nice option. It won't give you the quality of the E-PM2, but it can fit in your pocket. Want something a little more advanced that you can really grow into? The Nikon D3300 or the Canon Rebel SL1 are perfect for those who want a more traditional DSLR.
Of course, these are all simply great cameras available at a good price—we'd recommend them to anyone in our families. There are plenty of other cameras we like, however, so feel free to check out all of our lab-tested DSLR and point-and-shoot ratings, or sound off in the comments.
Hero image: Flickr user "henryalva" (CC BY-NC-ND 2.0)