Cameras
America's Most Popular Photographs
You've probably seen these photos. You've probably taken them, too.

Credit:
In Don DeLillo's landmark postmodernist novel White Noise, a particularly memorable sequence finds the protagonist, Jack Gladney, and his friend Murray visiting "the most photographed barn in America." As hundreds of visitors photograph a fictional barn, and hundreds more buy postcards bearing the same image, Murray asks:
"What was the barn like before it was photographed?" he said. "What did it look like, how was it different from the other barns, how was it similar to other barns?"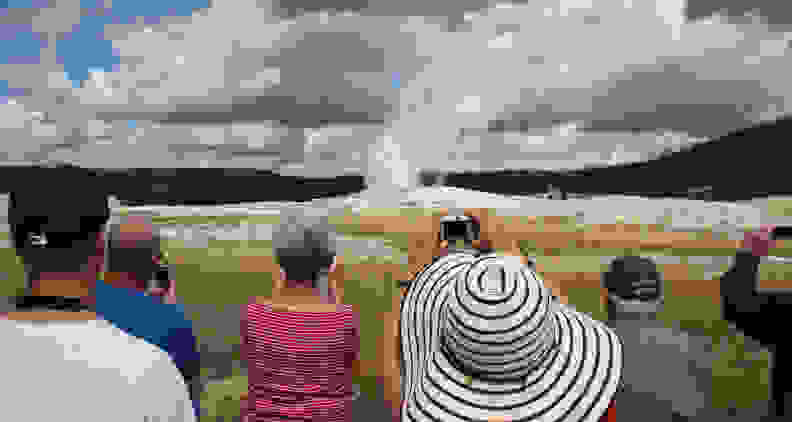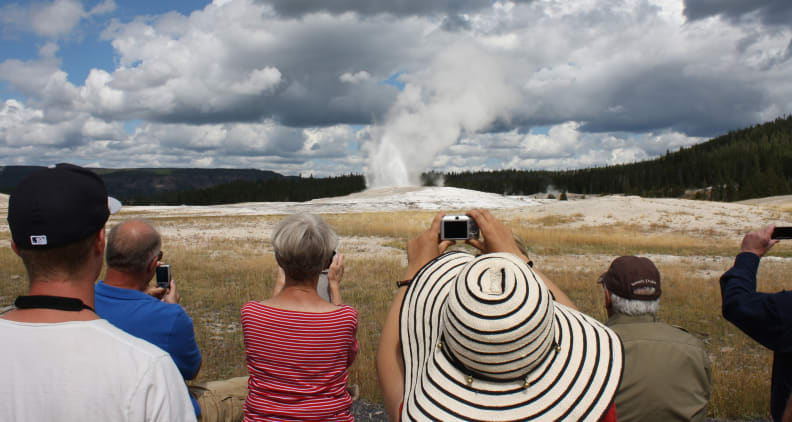 The barn, of course, is a stand-in for the many iconic tourist destinations across this great land of ours. And it got us wondering: What are the most re-photographed photographs in the United States, and what is it about them that compels so many of us to capture them?
Why do we go out of our way to capture what are more or less Xerox images of iconic landmarks?
We're not just talking about specific over-photographed locations—we're talking about specific shots. Photos that share the same subject matter, angle, and perspective. Why do we go out of our way to capture what are more or less Xerox images of iconic landmarks?
While the availability of cheap photographic equipment and online photo-sharing services is partly responsible for the proliferation of these images, there may be a deeper meaning behind their popularity. As Murray puts it:
"We're not here to capture an image, we're here to maintain one. Every photograph reinforces the aura."
So here's our list of the most aura-laden landmarks in the U.S.—places where untold numbers of tourists have felt compelled to take (and share) the same shot.
The Moulton Barn—Grand Tetons National Park
Possibly the inspiration for DeLillo's barn, Ansel Adams' photograph of a ramshackle structure backdropped by the majestic Grand Tetons mountain range near Jackson, Wyoming, has resulted in an endless stream of imitators.
The barn now has the dubious—and possibly apocryphal—honor of being the real-life "most photographed barn in America."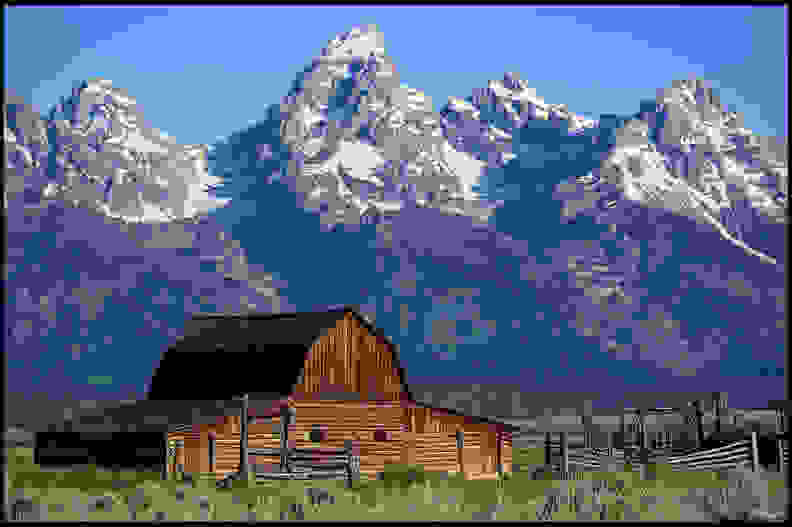 Horseshoe Bend—Page, Arizona
Search Flickr for this particular curve in the mighty Colorado River, and you'll be greeted by thousands of nearly identical photos.
The appeal of this particular shot is obvious: Not only is the canyon's dramatic depth awe-inspiring, it's contrasting colors eye-popping, and its symmetry breathtaking, but it also offers a perfect opportunity to try out that wide angle lens that's been gathering dust on your shelf.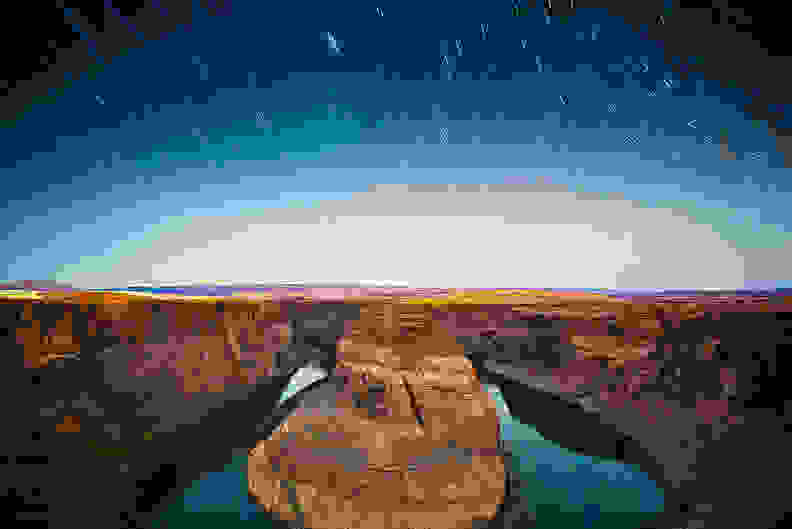 The Flatiron Building—New York, New York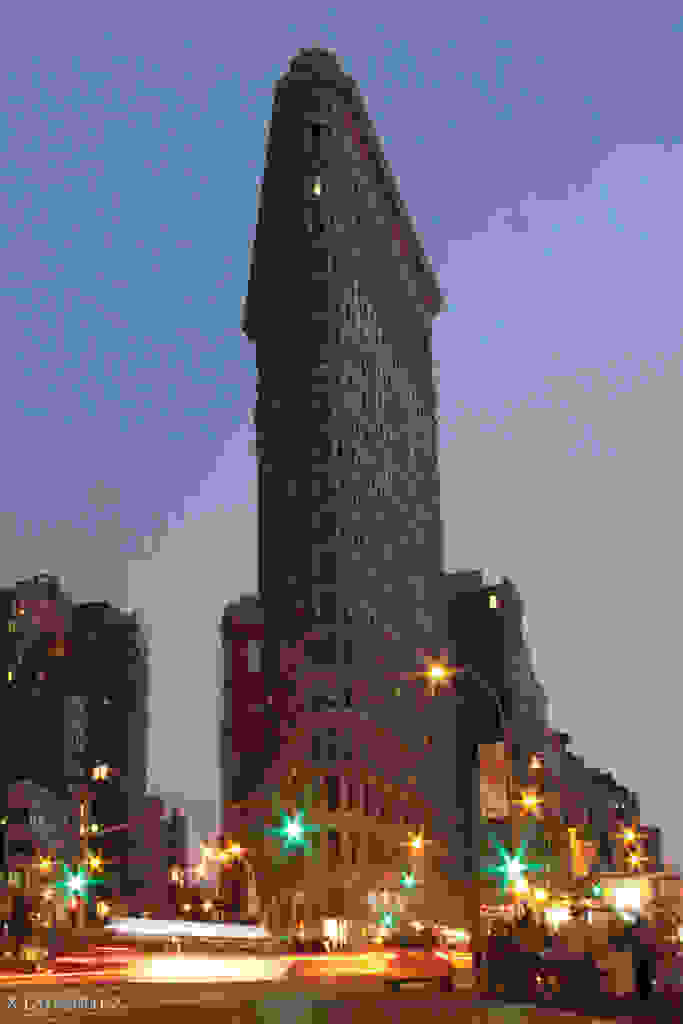 The groundbreaking (for its time) Flatiron Building was completed in 1902, and since then has become one of the iconic landmarks of New York City.
Like Horseshoe Bend, this building's unusual shape can only be perfectly captured from a specific vantage point. Combined with the local traffic patterns, that's why the vast majority of shots of this wedge-shaped skyscraper are taken from a front-on, low angle.
Bridalveil Fall—Yosemite National Park
Another example of a natural wonder whose impact has been blunted by overexposure (and also another Ansel Adams favorite) is Yosemite's beloved Bridalveil Fall. The sight of the distant, wispy waterfall across the sweeping majesty of Yosemite Valley (ideally from the tunnel view) seems to short-circuit the brains of photographers, resulting in the same shot being taken over and over again.
Welcome to Las Vegas and Hollywood Signs
Arguably the world's most recognizable city signs, the "Welcome to Fabulous Las Vegas!" and Hollywood signs are popular with professional and amateur photographers alike.
In the capable hands of true artists, these signs can come to symbolize both all the best and worst aspects of the American Dream. But for most photographers, these signs become little more than a time-stamped version of "I was here, too."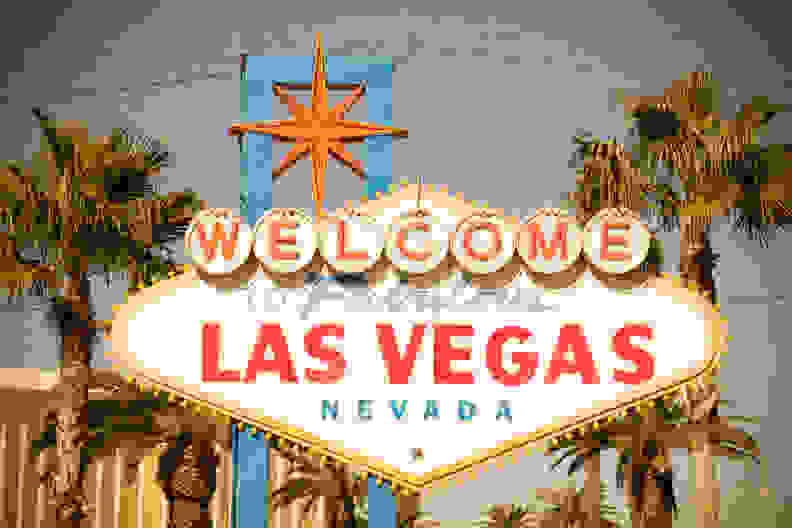 Portland Head Light—Portland, Maine
The oldest lighthouse in Maine also has the distinction of being the most photographed lighthouse in America (probably).
The craggy rocks and swirling ocean waters act as a dramatic natural backdrop. Therefore, it's understandable that the majority of shots invoke the rule of thirds, with the lighthouse on the left of frame and the sea to the right. Occasionally this positioning gets switched, but even then it's basically a mirror image.
The Painted Ladies—San Francisco, California
Most of us—cast included—would probably prefer to forget the late-80s/early-90s sitcom Full House. But despite our best efforts, we're reminded of it virtually every time we head to Flickr, thanks to hundreds of identical photos of San Francisco's famed Painted Ladies. These brightly colored rowhouses, of course, figured prominently in the show's opening credit sequence.
---
Hero Image: Flickr user "89278700@N08"