Cameras
Are You Surprised by the New Canon EOS M Mirrorless Camera?
How did you react to the announcement of Canon's first compact system camera?
After years of waiting, Canon finally announced a mirrorless camera this week. Reactions to the EOS M have so far been, um, mixed. Some are stoked that Canon finally took a stab at a compact system camera, while most seem to be disappointed because it looks like just another small mirrorless, and a plain one at that.
In the broadest sense of the word, are you surprised by the Canon EOS M? Read our staff's responses below, and sound off in the comments section at the bottom of the page.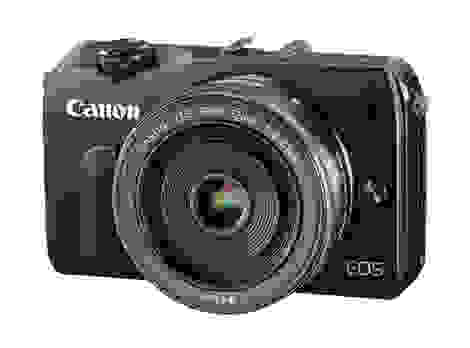 Christopher Snow (@BlameSnow): Does it count to be surprised by the overall plainness of the camera? The announcement itself wasn't a huge surprise, but just about everything else is: the timing, the spec sheet, the design. I'm certainly surprised by the apparent lack of any new ground broken. Can someone tell me what sets this model apart? Is it just the Canon logo? If so, 800 bucks seems like a huge premium for a camera that looks like it will be relatively low on control and flexibility. This, of course, leads to biggest surprise of all: sticker shock. In fairness, excellent image quality and test scores could save the camera, but initially I'm just not sure about this one.
Jeremy Stamas (@nematode9): Not at all. Canon released a new camera featuring a design that nearly every other manufacturer already uses... I guess I should be shocked? We all knew this camera would show up eventually, and the EOS M is just the kind of mirrorless camera I expected Canon to release. Since Canon is already hugely successful with traditional DSLRs, it makes sense to release a mirrorless model with appeal to those looking for a simpler photography experience. In my view, it's not much different than what Nikon did with its J1 and V1 mirrorless cameras—a safe, simple camera that doesn't break any new ground for the camera industry.
TJ Donegan (@tjdonegan): I'm surprised that Canon didn't try to swing for the fences with this one, given that they've had time to survey how mirrorless cameras have been released and received over the last four years. The Canon EOS M is well-built, but it's a tepid attempt to capture some of the mirrorless market without eating into full-size DSLR sales. At $500 this would be a phenomenal product, but given that the Rebel T4i offers the same components, more control, and slightly better performance for almost the same price, I wonder how serious Canon is about this one.
Liam McCabe (@liammmmccabe): I'm mostly surprised by how they handled the announcement. The camera itself looks fine—safe and derivative, but fine. I'm just not sure that Canon even knows why they bothered to release this thing. "It's for creative people...who like to take video...and EF-mount lenses...but there's a new lens mount too...and a touchscreen...and it's really just like the T4i! Let's keep talking until we figure out what it is we're trying to say!"
What do you think? Is the enthusiast community overreacting? Will it be a hit with the average hobbyist? Biggest disappointment of the decade? Or a step on the way to a great new system? Sound off!