Cameras
Can the S1 Help You Get a Grip on Smartphone Photography?
We go hands-on with the world's first pro smartphone rig.
Credit:
Phones are capable of taking spectacular photos these days—photos no one ever dreamed they'd be able to take with a phone a few years ago.
But the ergonomic experience of shooting with a phone is usually far from ideal. Getting a steady shot takes two hands, and even then it can be tricky.
It's a plight the founders of Barcelona-based startup Shoulderpod understand all too well. That's why they've invented the S1 Smartphone Rig, a clever little device that can give any smartphone owner a better grip.
For the $35 asking price, you also get a universal tripod mount and a convenient kickstand. The tripod mount is cleverly integrated into the base of the main part of the two-part grip, which will itself function as a portrait-oriented kickstand if mounted toward either end of the phone.
The grip can be positioned anywhere you like, and is designed not to block the phone screen. The ideal positioning (for righties, at least) would be near the right (bottom) edge of the phone. It's clearly meant to be placed there on iPhones, since your thumb will fall naturally on the on-screen shutter button.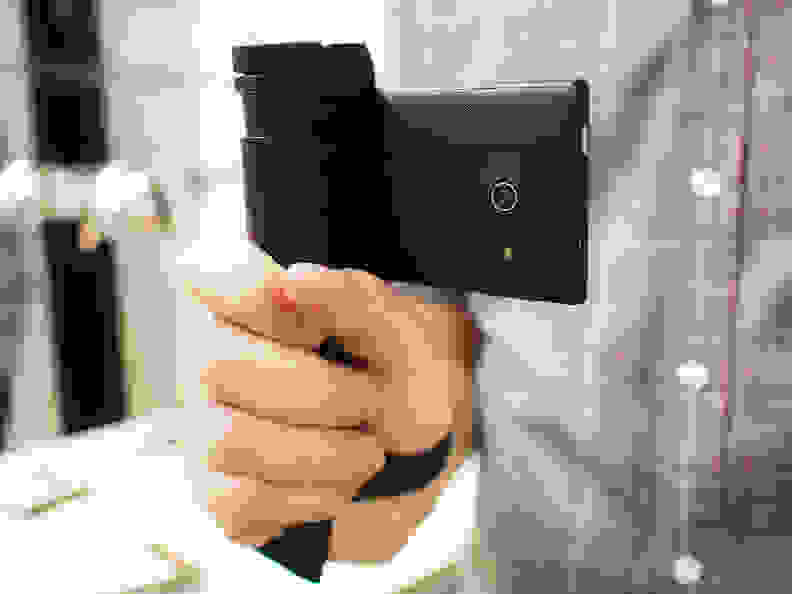 If, for instance, you have a Windows Phone with a dedicated shutter button, that positioning doesn't work—the clamp would cover and press the physical button. But you can just as easily move the grip to the center and shoot that way. Of course, that arrangement might not work if your phone doesn't allow tap to shoot (as iPhones don't).
The grip can be positioned anywhere you like, and is designed not to block the phone screen.
As you can probably guess, there are dozens of possible permutations. In the end, most of them work, and most are a real improvement over the traditional way of holding a phone, but your mileage may vary.
Shoulderpod says the S1 grip will fit any phone (or phone plus case) that's between 48 and 93mm wide. Even some of the biggest phones on the planet would fit in that window. The new Samsung Galaxy Note 4, for instance, is a scant 78.6mm across. You'd need to step up to a true monster like the 7-inch Galaxy W (99.6mm) to exceed the S1's capabilities.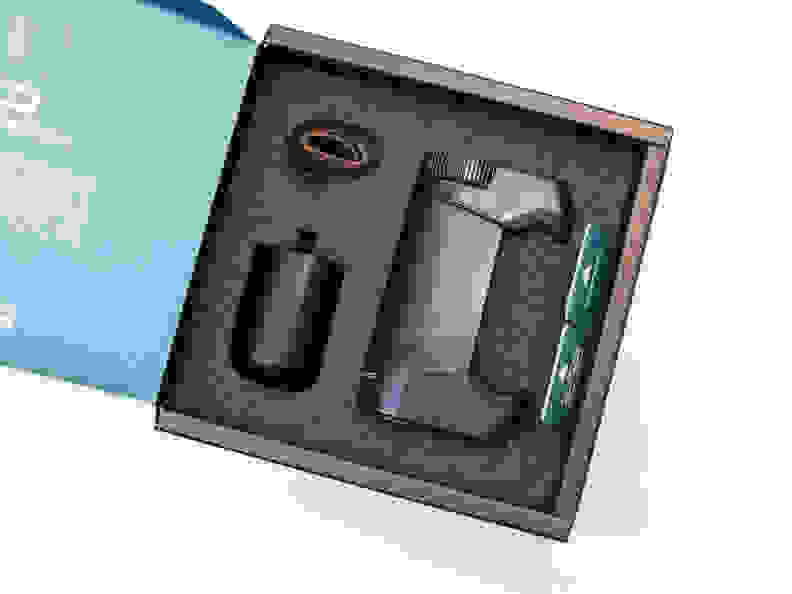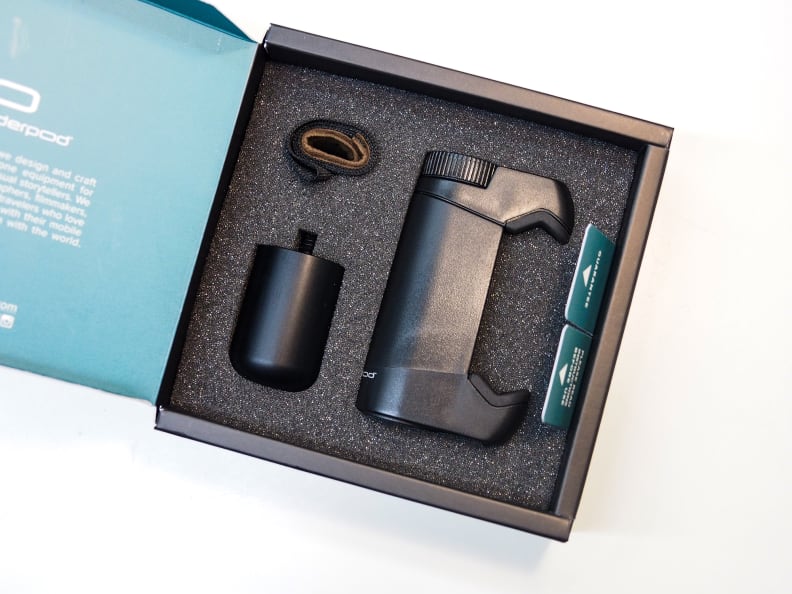 The rig itself is extremely well built. The clamps have a soft rubber pad on each side, the main body is made of a tough plastic material, and the hand grip extension is made of cool aluminum. Since it screws into the clamp, it could theoretically be replaced with any number of add-on items—an "expandable concept" that Shoulderpod prominently highlights on its site.
On the whole, the S1 is an affordable, helpful add-on for any serious phonetographer. If you're looking for a quick, easy stocking-stuffer for the Instagram obsessive in your life this holiday season, we can't think of many better options.
×
New Gallery