Cameras
Cold Snaps: Photography Tips for Skiers and Snowboarders
Peak ski season is upon us, but winter photography is way more difficult than the rest of the year. Our resident skiing expert helps you find the right gear and the right shots.
We've got some big ski weekends coming up here in New England, and more than a few of our editors will be heading north to enjoy the year's best snow. Many of you will surely be doing the same, so we've carved out a few tips for nailing those winter sports photos or videos, and staying warm too.
Commit to Skiing or Photography, Not Both
Skiing and snowboarding are two of the most complicated, gear-oriented sports out there. Helmet, poles, goggles, hand warmers, long underwear, plus a hundred other things—and now you want to add a camera to the mix? Don't do it.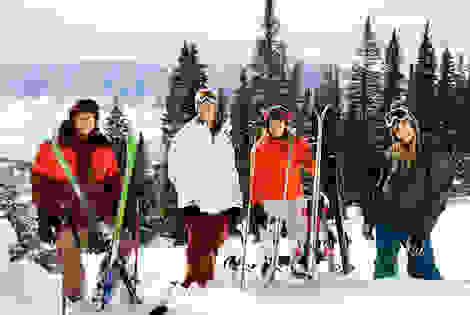 Sure, if you want a few snapshots and group photos, then by all means, pack your smartphone or point-and-shoot. I know that every time I bring my point-and-shoot, it just sits in my breast pocket. But it'll be there if you actually need it.
The smarter thing to do if you're serious about photography is to separate your "ski days" from your "photography days," or at least into half-days. You and your equipment will be safer, you'll have more fun skiing, and you'll get better photos. Plus, you won't be that guy who stops in the middle of the trail to snap a picture. Nobody likes him.
For great, no-cost action shots, just hang out by the half-pipe in the morning. You can always buy a half-day lift ticket for the afternoon. If you have a full-day pass, leave your equipment in the car while you're skiing or riding. Some resorts even offer discounted lift tickets for those who don't want to ski, but just want to ride up to the summit.
Ignoring our advice? Great! Let's move on.
Packed-Powder Point-and-Shoots
If you really want to lug around a camera all day, then a tough-cam is a wise idea. These are basically point-and-shoot cameras that are protected by an armored, waterproof shell. Our favorite is the Olympus TG-1 ($349). It's the toughest tough-cam on the market right now, and offers excellent image quality for point-and-shoot standards, rugged or not. It's rated to work in temps as low as 14°F—that's good, but summits get much colder, so keep an eye on the thermometer.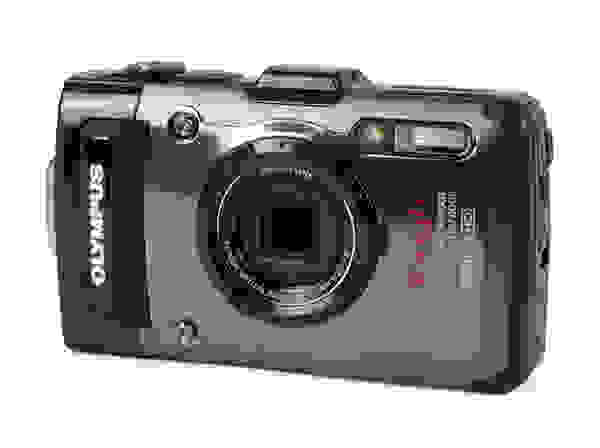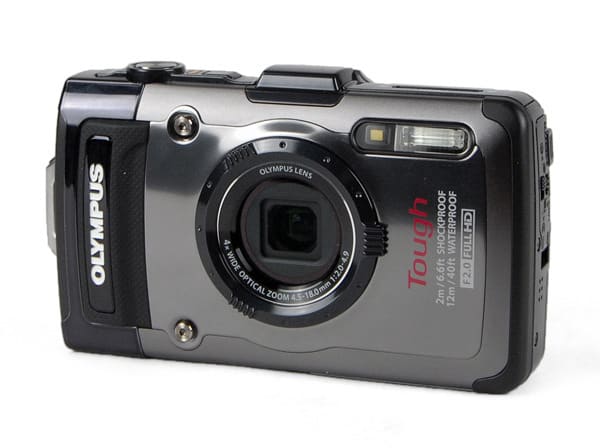 Compact system cameras, which offer superior image quality yet can fit into a jacket pocket, might seem like the perfect compromise. Nope. The lack of cold-proofing puts stress on moving parts like the autofocus motor. Also, any wipeout can turn into a total disaster. A few drops of melted snow inside the housing can ruin your camera, and you'll probably smash the lens. Awesome!
Use Your Head
Videographers have it much easier. If you've been slope-side anytime within the last three years or so, you've seen somebody with a camcorder strapped to their helmet, probably a GoPro. They look silly, but these devices are great, and an easy way to record the fun. No need to separate out your "ski days" if you own a GoPro mount—just make sure to bring along a friend, if just to hit the button and let you know when the recording light is flashing.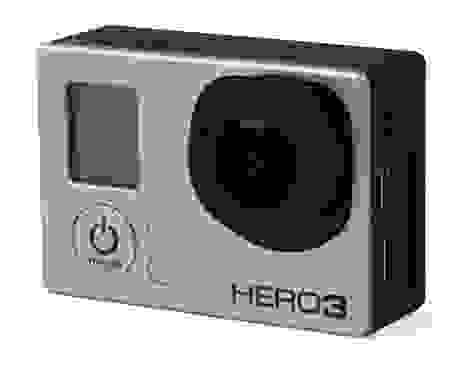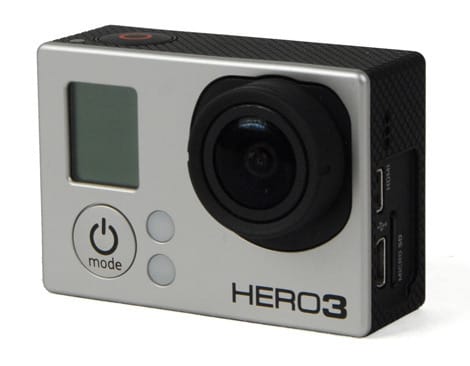 Our favorite wearable camcorder right now is the **GoPro Hero3: Black Edition** ($399). Its predecessors were great, and this latest model can record 4K video (though only at 15fps), and comes with built-in WiFi, which makes it possible to control the camcorder from a smartphone and even review footage wirelessly. (It records regular HD video, too, at a standard frame rate.) Sounds like a great idea for killing time on the chairlift, but don't blame us if you drop your phone.
One final tip for GoPro users: Despite the camera's ultra-wide, fish-eye viewing angle, most users have a tendency tilt the lens too far downward. Don't overcompensate here; proper skiing form will have your head pointed down anyway, plus there's nothing interesting down there (nobody cares about your pole plants). Tilt it very slightly downward, and you'll get a good mix of snow and sky in your field of view.
Slalom-Ready SLRs
Of course, the best option for winter photography is a weather-resistant DSLR, though you'll definitely need to separate your ski days and photography days. They're way too heavy for the slopes.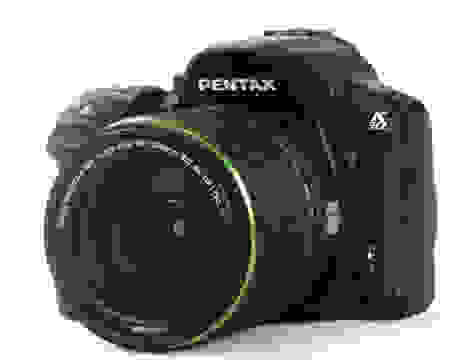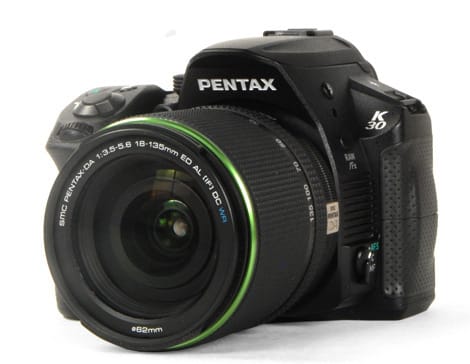 But for those committed photography days (or mornings or afternoons), consider the Pentax K-30. Weatherproofing is sort of Pentax's "thing," and their K-30 is both lighter and cheaper than the similar K-5. You'll need to invest in a water resistant lens too, since the K-30 isn't kitted with one. But this is still one of the best deals south of $1,000.
Remember Your Photography Fundamentals
How many Facebook photos captured from the peak of a ski mountain have you seen? A lot, right? How many do you remember specifically? The answer is none, because they're all boring.
An expansive vista doesn't automatically equal a good photo. Don't forget the fundamentals just because there's a mountain range in front of you. Landscape photos work best when there's something in the foreground. Don't be afraid of macro shots either. It's easy to be lured in by all the snow-capped scenery, but winter produces plenty of small photogenic details, too,
In general we think most new winter photographers will also be surprised at just how easy it is to achieve a proper exposure. If you've ever been sunburned while skiing, you know that snowfields are extremely bright and reflective. Light bounces off of the snow, which helps reduce shadows, and even point-and-shoots can simultaneously expose land and sky.
Given this advantage, feel free to experiment with narrow apertures for better sharpness, or quicker shutter speeds for freezing a babbling brook, falling snow, or a friend's yard sale. In short, understand that winter photography—while it isn't hassle-free—brings opportunities you won't get at any other time of the year. Get out there and experiment!
Up next
Get Reviewed email alerts.
Sign up for our newsletter to get real advice from real experts.