Cameras
Compact Design: Clever Accessories for Smartphone Photography
Smartphones have taken over the photo market. Some companies are even getting in on the action.
It's no surprise that more and more people rely on their smartphone for snapshots these days. After all, they're compact and eliminate the need to carry bulky cameras and lenses. Plus, the technology has improved to the point where most phones are capable of capturing pictures with acceptable image quality—at least for social sharing and web use. Just take a look at Instagram (if you can get past the numerous snapshots of food) and you'll see what we mean.
Smart companies are cashing in on this seismic shift in the photographic landscape with several cleverly designed products that can enhance your smartphone photos. Sure, most of these fall under the category of "Things You Didn't Know You Needed," but they're cool nonetheless.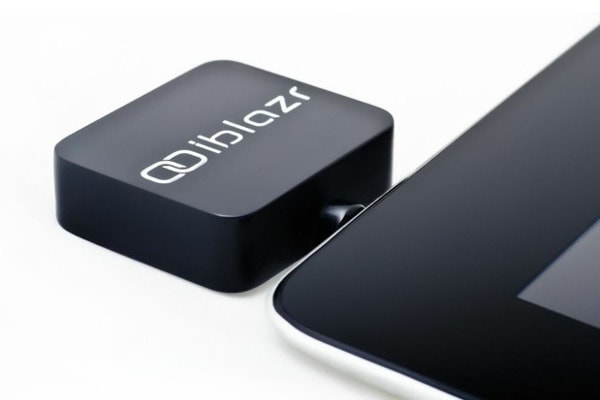 The built-in flash on most smartphones leaves a lot to be desired. You can ignore it altogether and suffer in dimly-lit areas, or use something like the iBlazr LED flash, which is compatible with Android, iPhone, and iPad. It connects to the audio jack on your device and uses a free, feature-heavy app for direct user control. Best of all, the iBlazr comes with its own rechargeable battery, so it won't drain your phone's juice when you're shooting. The iBlazr is fully funded on Kickstarter with 15 days to go, and $59 secures you a black or white version with a carrying case and silicone diffuser. Act fast if you want one—it may be a while before it's readily available at retail.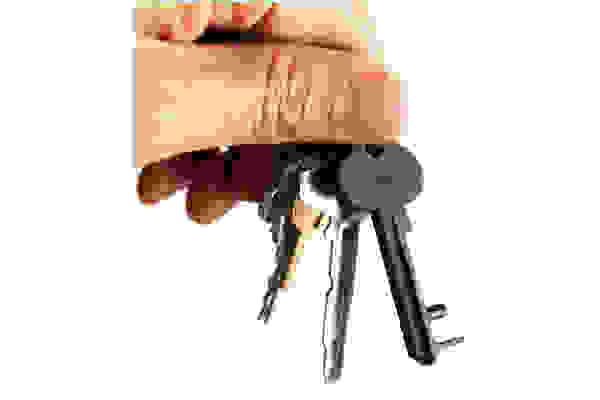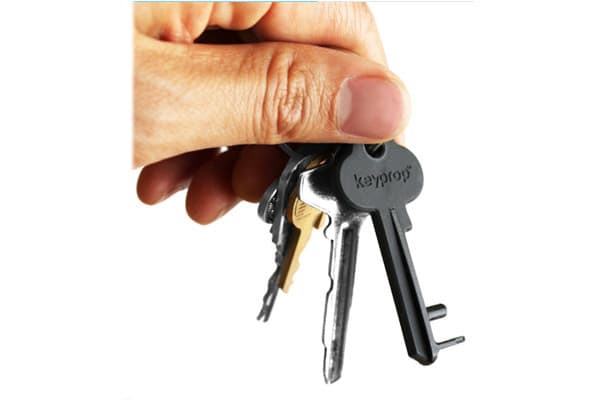 The concept for the Keyprop by Integral Design is painfully simple, but perfectly ingenious. It's a portable tripod for your smartphone that hooks onto your keychain and props up your Android or Apple device. The stand utilizes the other items on your keyring to change the angle, allowing you to take self-portraits or other photos and videos without worrying about getting blurry shots. It was funded on Kickstarter back in June and is not currently available for purchase, although you can sign up at the company's website to get notified when it's ready.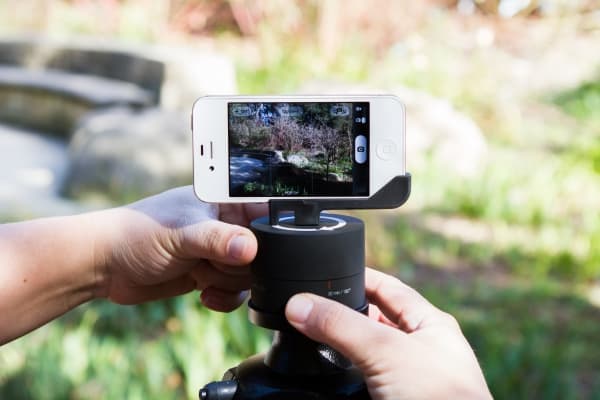 Smooth timelapse photos are difficult to pull off without a tripod, which is why the Camalapse is so appealing. It's an attachment that automatically rotates your smartphone or compact camera 360 degrees in an hour. Usable either on a tripod or a flat surface, the Camalapse is a simple, inexpensive way to provide some extra dimension to your timelapse videos.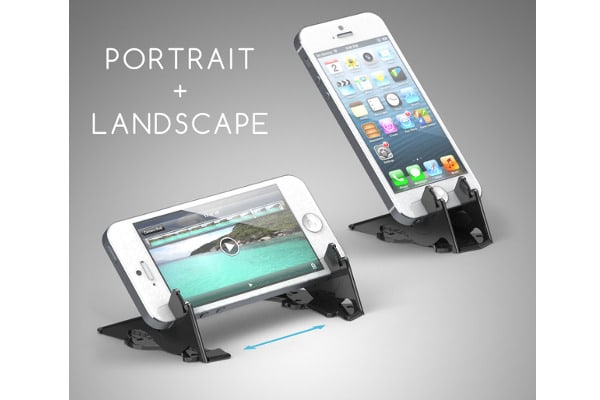 You don't need to lug around a tripod for your smartphone, especially since products like the Pocket Tripod can do the trick without much hassle. It folds up to fit in your wallet and allows you to adjust it to "any angle possible." The Pocket Tripod is brilliant in its simplicity, and has even been endorsed by Steve Wozniak himself. You can pre-order it over at the company's website, where it is expected to be released in Spring 2014.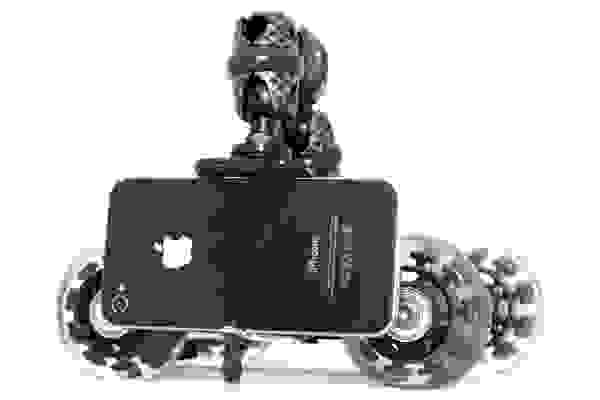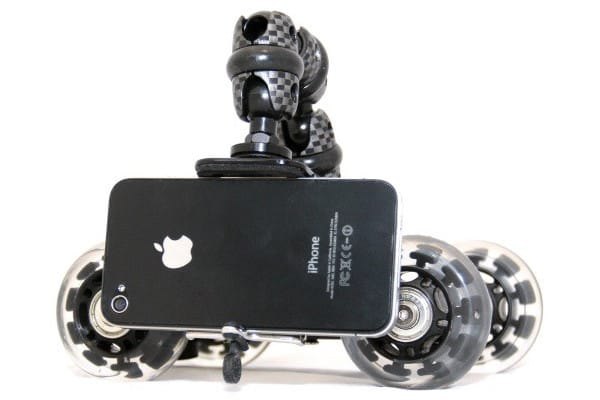 An essential tool for any movie crew is the dolly, which allows filmmakers to get seamless, smooth panning shots even with huge, unwieldy cameras. But it's not just monstrous cinema cameras that need help. If you shoot a lot of video with your smartphone, you can get the same effect with the iStabilizer Dolly. Looking like nothing so much as a futuristic miniature military vehicle, this neat little tool cradles your phone for extended cinematic projects. The iStabilizer Dolly is available now for $59.99, direct from the company's website.
If you're already onboard with the smartphone camera revolution, you know that you don't need to spend a lot of money on fancy camera equipment to get great shots and video clips. But with tools like these, you can really take your mobile work to the next level, all while saving money and back pain.
Up next
Get Reviewed email alerts.
Sign up for our newsletter to get real advice from real experts.