Cameras
Great Camera Deals for Dads and Grads
Looking for the perfect gift for a special person in your life? Look no further.
Credit:
Ahh, spring. The flowers are blooming, bees are buzzing, birds are chirping. The winter is over and we're not yet complaining about the oppressive heat of summer. It also happens to be the time of year that thousands of young people are graduating, transitioning into the next stage of their lives: adulthood.
It's also a time to celebrate fathers, many of whom are a big reason why these students were able to make it through their studies in the first place.
Whether you're shopping for a grad, a grad, or a grad and a dad, you're going to need options. And now that the weather is getting nice and summer adventures beckon, one of the best gifts to give is a great camera.
Here are some of our favorite values on the market right now—great no matter who you're shopping for.
For the Graduate
Maybe the graduate in your life is already a photography buff. Maybe they're off to take the trip of a lifetime. Maybe they're just headed off to live on their own for the first time in a strange new city.
Whatever the case may be, we all need help to capture our precious memories. While smartphone cameras are sure to be there for everyday moments, you can do better when it really matters.
If you're shopping for someone who loves photography, then without question the best value right now is the Olympus E-PM2. It's been around for a while, but the E-PM2 is an incredible bargain offering the same image quality you'd get from cameras costing nearly $1,000.
Best of all, some colors of the E-PM2 have been available recently for $300 to $400—and that includes two lenses. And as any good photographer will tell you, cameras are disposable, but lenses are forever. The E-PM2 is part of the Micro Four Thirds family. It's a system with a ton of fantastic, compact lenses that are surprisingly affordable—even if your graduate has oodles of student loans to pay back.
For the grad who's about to embark on a big trip, we can heartily recommend the Sony RX100. Though it's now two years (and two generations) old, the venerable RX100 is still one of the best point-and-shoots we've ever tested. It won't let you swap lenses, but it has a big 1-inch image sensor that makes it far more powerful than most other point-and-shoots.
The RX100 will also easily fit into a jacket pocket, and can be found for as little as $450-500 online. It's more than you're probably used to paying for a point-and-shoot, but it's also a lot more than you typically get from one. It's everything you could want in a travel companion, and will take great photos for years to come.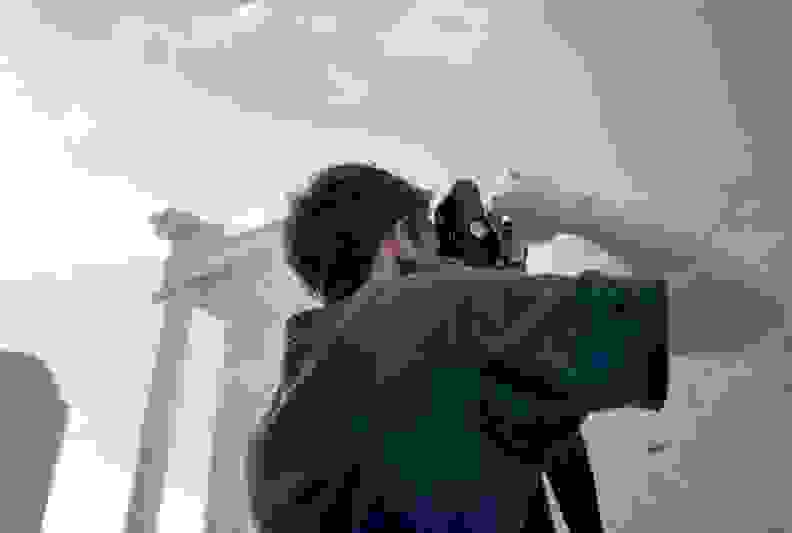 For Dads and Granddads
There are plenty of great options for the dads in your life, too. The Olympus E-PM2 and the Sony RX100 are great for just about anyone, but maybe you're in search of something a bit more traditional.
A new dad will absolutely want a camera that can capture the crucial moments in his baby's life. For that purpose, we recommend the Nikon D5300. While there are cheaper cameras that are just as good at taking still photos, the D5300 also boasts superb video quality. For a new dads who wants both excellent stills and video that will look great for years to come, it's the perfect choice. And it doesn't hurt to have access to Nikon's amazing lens family.
If there's something any parent always needs more of, it's zoom. Kids move fast, and it can be hard to keep up. And once they get into sports... well, the more zoom the better.
For these situations, we recommend superzoom cameras, which specialize in extreme telephoto reach. The best of the bunch for shooters with insane zoom needs is still the Canon PowerShot SX50 HS, which you can get for around $400. The SX50 goes to a ridiculous 1200mm effective telephoto setting, which is easily enough to get a portrait of your kid at the far end of a soccer field.
If you want something more compact that still has ample zoom capability, then the new Canon PowerShot SX700 (MSRP $329.99) and Sony Cyber-shot HX50V (MSRP $449.99, $330 online) are also great choices.
We've shot quite a bit with both cameras, and we love that they put a 30x optical zoom lens on a camera that you can fit in your pocket. When you're on a long trip, a camera like this can really save you some back and neck pain, and still deliver lovely images.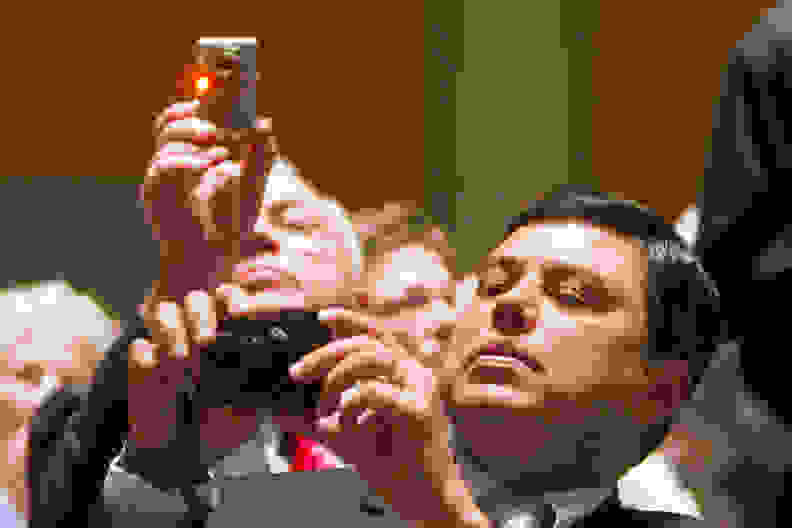 Student-Loan-Friendly Options
If you've got both a dad and a grad to shop for this season, money is sure to be tight. Even with only person to shop for, you're probably still trying to stay on a budget.
Well, good news! There are some fantastic deals to be had right now on some older cameras that are, in many cases, just as good as brand-new gear.
The aforementioned Olympus E-PM2 bears mentioning again: You can find the two lens deal on Amazon for $299.99 right now. But if you want something little more capable, the Sony NEX-6 is a superb camera that you can get for just $529.99 on Amazon right now with a kit lens. It's the predecessor to the Sony A6000 that we just reviewed, and it's an absolute steal at this point, given that its original list price was $900.
If you want a simpler option that's still going to produce fine shots on the go, there are plenty of point-and-shoots to choose from. Our favorite compact camera on sale right now is the Canon S110, which is available for an amazing price of just $249.99 at Amazon. It's easy to use, takes fantastic pictures, and it listed for $400 when it came out just a few years ago. In our opinion, it's the best compact camera you can buy for under $300.
If a traditional DSLR is more your style, the Nikon D3200 is also a great buy. Though it was recently replaced in Nikon's lineup by the D3300, the D3200 is still a great camera that holds its own against current entry-level DSLRs. You can get the camera, two lenses, and a bag for just $570 right now, with free shipping. If you just want the camera and basic kit lens, you can get a factory-refurbished version for $370, including a 90-day factory warranty.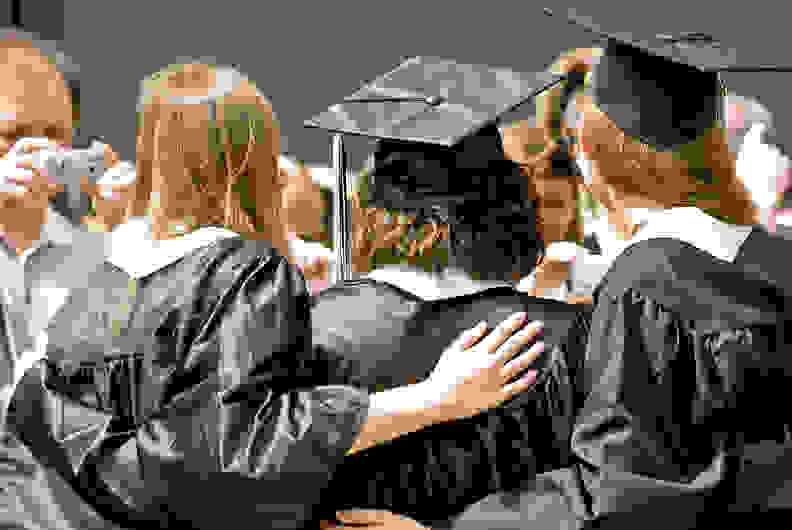 If the above cameras don't quite suit your needs, then you can check out our full DSLR rankings and our top-rated point-and-shoots. A camera makes a fantastic gift, whether it's for a dad or a grad. After all, they grow up so fast. (And the grads mature quickly, too.)
---
Hero credit: Flickr user "Oberazzi" (CC BY-NC-SA 2.0)