Cameras
Great Digital Cameras for Kids of All Ages
Your kid wants a camera, but is anything up to the task? Let us help.
Credit:
The holidays have passed, and your child didn't get the big-ticket item they really wanted: a camera.
Maybe you think your kids are too young for the responsibility, or maybe you thought a camera would be too expensive. Maybe you've finally admitted that they're little minions of destruction, chaos follows them wherever they go, and anything you give them will wind up being destroyed at some point, or on the roof of your house.
But the truth is, there are options to suit virtually any age group, budget, or maturity level. Obviously, giving a Nikon D4 to a four-year-old would be a bad idea, but you'd be surprised how many kid-proof cameras are actually on the market.
Whether you're buying your tyke a first camera or just something to get them out of the house, you should be aware that no camera is truly guaranteed against disaster (though some have survived amazing trauma). Even waterproof models can fail, and crushproofing and drop protection have their limits, too. But even so, some are more lifeproof than others, and your child can get quite a bit of use out of most of these options.
So, without further ado, here are some great options to bring out your child's creative side, from toddlers to high school.
For the tiny ones
Fisher-Price Kid-Tough Digital Camera
Price: $44.99
Availabilty: Manufacturer, Toys R' Us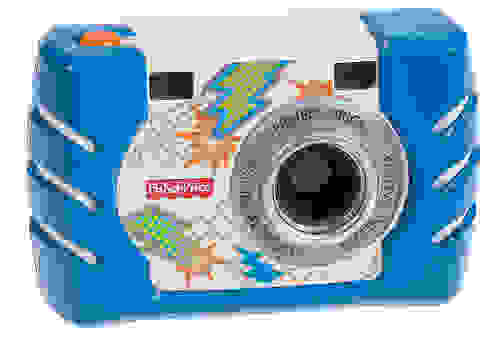 When you think of "My first... X," you inevitably think of Fisher-Price. Lo and behold, it turns out they manufacture kid-resistant cameras.
With a 1.2 megapixel sensor and an inexpensive plastic build, the toy manufacturer's camera is a good option that you can give to your electronics-destroying monster with little worry. Your kid can edit photos on a computer via downloadable software, and the 256 megabytes of internal storage should last them quite a while. The camera requires AAA batteries, which can be a positive (always available) or a negative (added expense) depending on your point of view.
Playskool Showcam 2-in-1 Digital Camera and Projector
Price: $59.99
Availability: Manufacturer, Amazon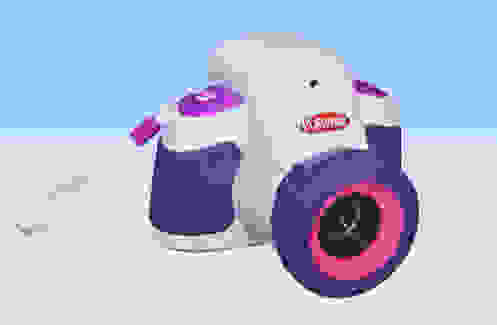 If your child needs instant gratification, Playskool's Showcam will project their shots right onto any wall, complete with sounds and many different effects. This model is a little bigger than the Fisher-Price option, but the price is still well under a c-note at $59.99. Just be prepared to keep a healthy supply of AA batteries around, as this rig takes four at a time.
V-Tech KidiZoom Camera
Price: $39.99 from manufacturer
Availability: Manufacturer, Amazon, Target in-store.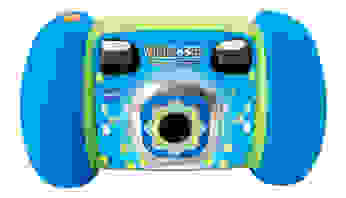 The most affordable option for this age bracket is the V-Tech KidiZoom digital camera. Equipped with a 1.3-megapixel sensor and 128 megabytes of internal storage, your child can shoot about 800 pictures, or record a small amount of video. Like the Showcam, however, this one requires a quartet of AA batteries to run, so that low pricetag will increase over time. If you get any of these toddler-friendly cameras, you should really consider a good set of rechargeable cells.
Middle School is tough
Panasonic Lumix TS4
Price: Under $200 on Amazon
Availability: Manufacturer, B&H, Amazon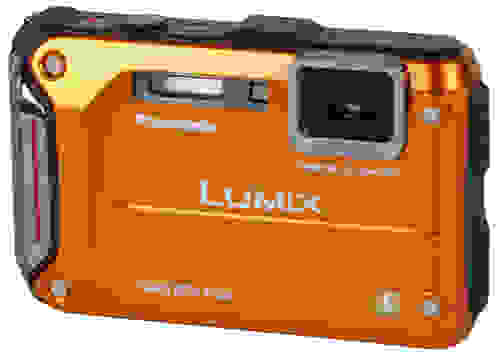 Going on field trips can be taxing on cameras, especially when they're exposed to the elements. If your shutterbug has outgrown toy cameras and needs something that will take a tumble or splash and keep on working, consider the Panasonic Lumix TS4. Though it's last year's model, the image quality of the TS4 is very good, and the body is built like a tank. Like many last-gen cameras, you can also score a great deal on it if you spend a little time searching online.
Nikon S31
Price: $89.99 from manufacturer
Availability: Manufacturer, Amazon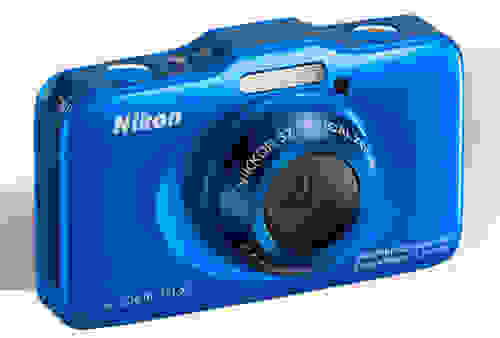 If you're looking to spend a bit less, then perhaps the Nikon Coolpix S31 is more your speed. Weatherproof, shockproof, and extremely affordable at $89.95, this camera can go just about anywhere without the danger of imminent destruction. And if you should you manage the difficult task of breaking it, well, you're not out much money. This camera can also capture HD video, so shared moments aren't limited to stills.
We should also mention that Nikon has brought out a new version, the S32, which we just got our hands on at CP+ in Japan. You can read our first impressions review here. While we're on the subject, if the TS4 isn't your style there's also the Olympus TG-2, our waterproof camera of the year for 2013, and the Nikon AW110, a waterproof/shockproof camera with a built-in GPS that you can navigate with.
Bigshot Camera Kit
Price: $89 from manufacturer
Availability: Manufacturer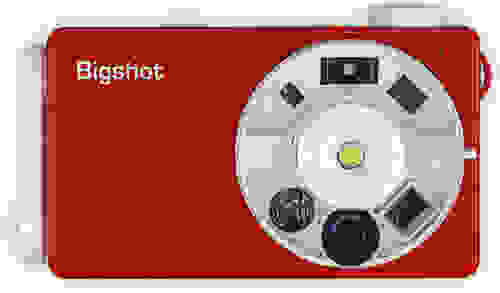 If your middle-schooler is anything like I was at that age, they're extremely curious about how things work. (You'd better keep the screwdrivers out of reach.) Building an inexpensive digital camera can be a really fun project, and a great way to get your son or daughter interested in a very rewarding hobby.
The Bigshot camera kit is exactly that—a DIY digital camera that will teach you about all the working parts of a modern point-and-shoot. You can even charge the battery by using a hand crank, so you won't be shelling out for AAs!
High school is tougher
Canon Rebel SL1
Price: $749.99 MSRP with 18-55mm kit lens
Availability: Manufacturer, Amazon
Photography classes generally require the use of an SLR, and that's where the Canon Rebel SL1 comes in. With comparable performance to the latest T-series cameras—but smaller in both price and profile—the SL1 is a smart buy for a first DSLR. You can use any of Canon's existing EF-S mount lenses, and expect virtually identical performance to the larger, more-expensive Rebel T5i. Neat, huh? Be sure to grab a good SD card and bag for this one.
Nikon 1 S1
Price: $349.99 from manufacturer, lower online
Availability: Manufacturer, Amazon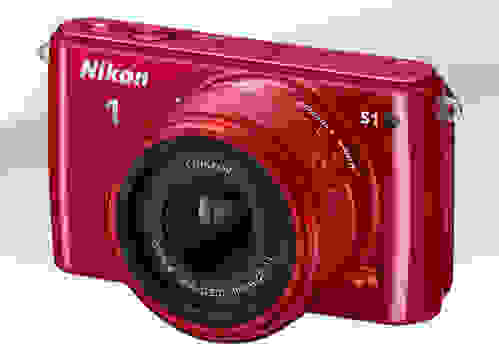 So maybe your teen doesn't need a full-blown DSLR, but they're looking for a good piece of equipment that's a step-up from most point-and-shoots. If a bargain interchangeable lens camera is what you're after, consider the Nikon 1 S1. Available in a dazzling array of five colors, this camera affords you the utility of swapping lenses without the bulk of a larger camera.
It's also blazing fast, offering burst shooting at up to 15 frames per second in full resolution. Combine that with a maximum shutter speed of 1/16000 of a second and you've got a camera great for kids who love sports and action.
Fujifilm XF1
Price: $199 on Amazon
Availability: Manufacturer, Amazon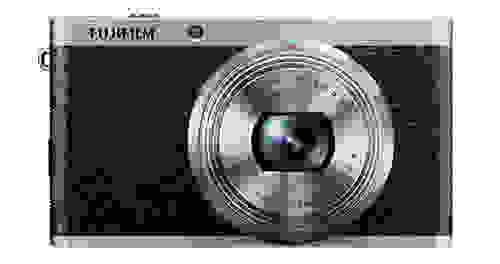 The most affordable of the three options here, the Fujifilm XF1 was gently panned by our reviewers at more than double the current price point, but with its recent price drops this entry-level camera is now a decided bargain.
A slick leather and metallic case makes the XF1 look the part of a premium point-and-shoot, and its 2/3-inch sensor offers performance to match. We're still not thrilled about the wacky lens ring power switch, but it's hard to argue with the XF1's current price-to-performance ratio.
Of course, there's always the option to go with something video-centric, like a GoPro. They're up to the Hero 3+ Black Edition now, which we reviewed last year. As with other GoPro cameras it's built for action, so make sure you buy a helmet to go with it.
Hero image: Flickr user "gezelle" (CC BY 2.0)
Up next
Get Reviewed email alerts.
Sign up for our newsletter to get real advice from real experts.