Cameras
Head to Head: Pentax K-30 Vs. Canon T3i
The Pentax K-30 has some stiff competition at the sub-$1000 price point. Is a weather-resistant body and solid image quality enough to beat out the Canon Rebel T3i?
Most consumer electronics are loathe to go anywhere near moisture and dust, but the Pentax K-30 is designed to easily handle inclement weather when kitted with the appropriate lens. But at the end of a day spent in the rain, it's not whether your camera comes back alive, but whether the pictures are worthwhile.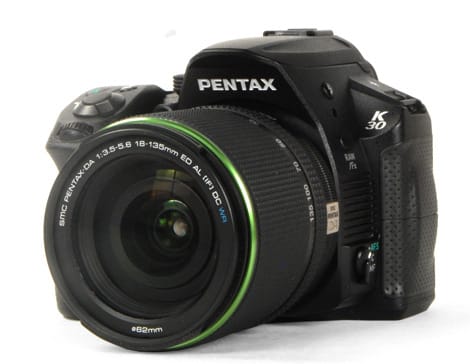 To that end, it's important to set aside the weather-proofing, and look at the K-30 on its merits as a camera alone. Compared to a similarly priced sub-$1000 option—the Canon T3i (also known as the 600D)—how does the K-30 fare?
For our full review of the Pentax K-30, please go here. For our full review of the Canon Rebel T3i, please go here. Read on for our quick breakdown of the salient points of comparison between these two models.
While we usually test cameras with the standard base kit lens (since that's what most users are going to use primarily), both of these cameras wound up being tested with the 18-135mm kit lens variant. This presents us with a solid look at what these two cameras are capable of.
In shooting with both we found that the Canon Rebel T3i was slightly easier to use, with a more intuitive menu system, a control design that makes the simple things even simpler, and a sparse control scheme. The K-30 isn't quite as easy to use, but it puts more control at your fingertips, which should help beginners develop into advanced amateurs that will benefit from things like dual control dials, built-in interval shooting, and a greater degree of customization.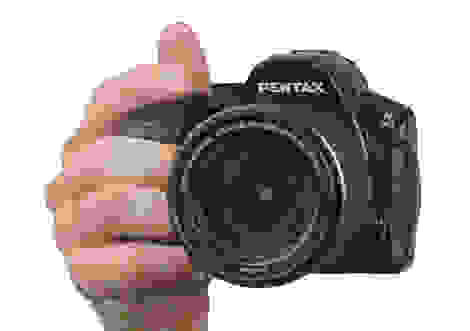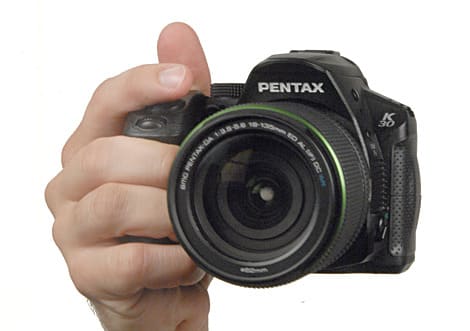 In terms of image quality, the two cameras performed similarly, with the K-30 arguably producing better overall results. Both had issues with their respective 18-135mm lenses, especially at the longer focal length with their apertures closed down. Both allow you to use apertures of f/32 and smaller, but they do so at the cost of sharpness, as diffraction heavily limits your final image quality, with blurred details especially near edges.
We did find that the Canon T3i shot quite a bit slower, coming it at around four frames per second to the K-30's six. We also liked the K-30's improvement in low light autofocus performance, which brought it into line with what the past few Canon Rebels have been capable of. While the grip on the K-30 isn't going to be for everyone, it accommodated both large and small hands very well and was coated in a very tacky rubber that was easy to hold even when wet.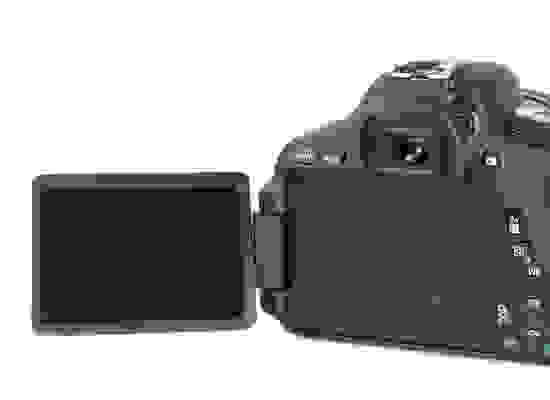 One area where the Canon T3i is, unquestionably, the better option is in video shooting. In addition to simply shooting what we found to be more pleasing video, the T3i features a microphone input, HDMI output, and an articulating rear LCD. The K-30 offers just a fixed screen, no HDMI output, and simply a built-in monaural microphone. If you are between these two cameras and video is even a minor concern, opt for the Canon and don't look back.
Altogether, though, we found the Pentax K-30 to be a superior camera for most users looking for a camera for still photography. It offers slightly better image quality in challenging situations, the obvious benefit of weather-resistance, all in a light packages that's easy to handle. There's a steeper learning curve and the menu isn't as intuitive as the one on the Canon T3i, but the K-30 also benefits from dual control dials and the kind of customization that will let you grow with the camera as your knowledge improves.
Video is the camera's major downfall, but if you're looking for a camera for its still photography prowess, we'd recommend the K-30—though the pending Canon Rebel T4i may have something to say about that very soon.
For our full review of the Pentax K-30, please go here. For our full review of the Canon Rebel T3i, please go here.