Cameras
Leica, Hello Kitty, and Playboy Combine Powers for One Weird Camera
It is exactly what you think it is.

Credit:
Here's a story we never thought we'd write: Hello Kitty, Playboy, and Leica have teamed up with designer brand Colette to produce a limited-edition variant of the Leica C—which is actually a Panasonic Lumix LF1 in disguise.
This hybrid of several famous brands essentially boils down to a Leica C with a Playboy-themed Hello Kitty logo on the front, as well as a load of copyright text letting you know that, yes, this is an officially authorized Playboy Enterprises product. In fact, there's as much copyright text on the camera as anything else: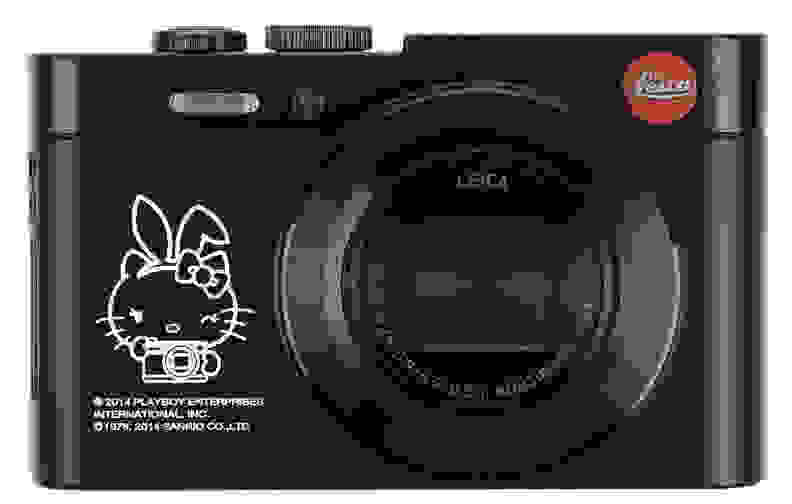 The design house behind the limited-edition line is Colette, founded by Sarah Andelman. It's not Colette's first Playboy/Hello Kitty mashup, as the company sells a variety of similarly branded products. It's also not Colette's first time designing limited-edition versions of Panasonic products: There's already a line of special-edition Panasonic Lumix GM1 cameras.
The special limited-edition Playboy x Hello Kitty Leica C will be available for $1,265 on the Colette website. Only ten of these will ever be made, and that kind of exclusivity tends to jack up prices exponentially. In that regard, it's actually not a bad ask.
Of course, given that it's just a Leica C (MSRP $699.99) with a new logo, which is itself just a Panasonic LF1 (MSRP $299.00) with a new logo... maybe it's still too expensive.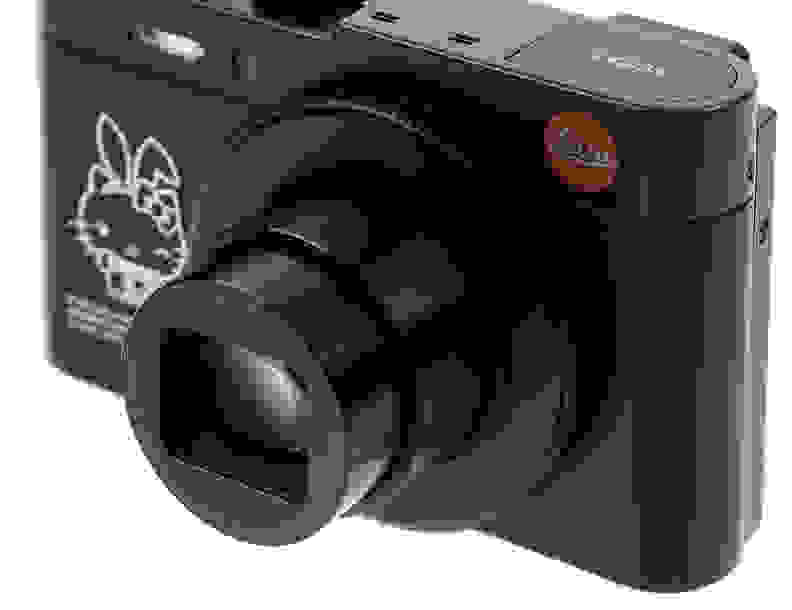 What prompted such a weird mashup? Well, with Playboy turning 60 and Hello Kitty turning 40 this year, Andelman had the logo designed in honor of the shared anniversary.
Though Andelman noted in an interview at Style.com that people love the logo mashup, she says that at first, "People thought I was crazy."
Via: Imaging Resource and The Verge
Images: Colette