Cameras
LoveCases Retro Canvas DSLR Camera Bag Review
This cheap, retro canvas bag reaches for that brass ring.

Credit:
Camera bags tend to come in one of two flavors: utilitarian or stylish. Both hold your gear, but the former generally keeps a lower profile, while more fashionable bags beg to be admired. And, as with other things in life, style comes at a price. While you can get a decent camera bag for under $50, a gorgeous, retro-inspired bag like the Ona Brixton could set you back well over $200.
UK Retailer LoveCases seems to want the best of both worlds, however, with its new Retro Canvas DSLR bag. It's a bag that goes for style points while attempting to keep things affordable, with an MSRP of right around $50. Made from rough-hewn canvas with brass accents, and sporting one of the least inspiring names ever, this is an intriguing option for budget-conscious shoppers with some fashion sense.
Design and Quality
The absolute first thing you'll notice when you pick up the bag is how light it is. The bag has a standard padded, removable insert for holding your camera and lenses, but the outside of the bag is made of a very lightweight canvas material. It's thin, bordering on flimsy, but it keeps the weight down.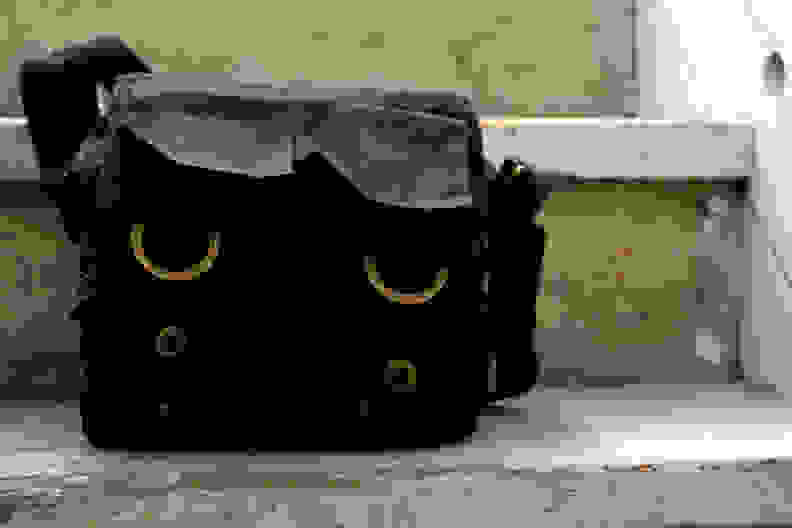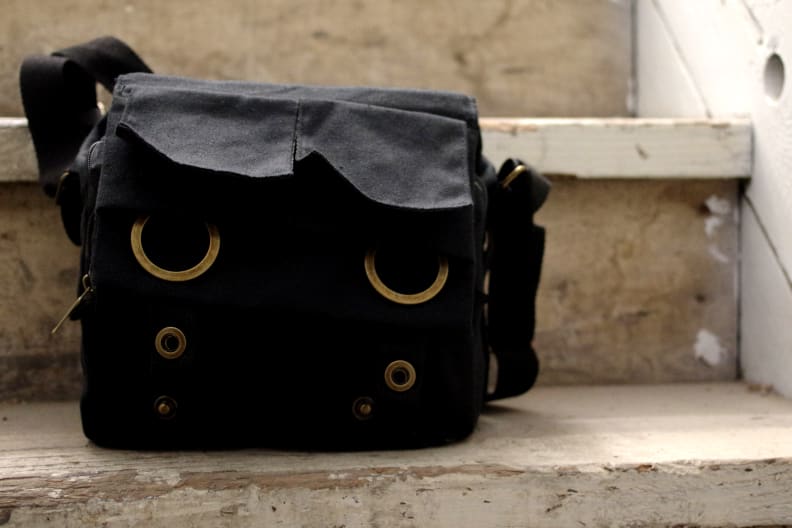 The lack of bulk is a nice change of pace from some of the other bags we've used, but the center portion where your camera goes is the only part of the bag that provides any real protection. Though it'll definitely keep your gear separated and safe from scratches, the lack of heft doesn't lend much confidence were you to really whack the bag into something.
That said, we can count on one hand the amount of times we've whacked a bag into something hard enough to break a camera, while the lack of a rigid structure actually allows the bag to compress into a pretty tight space. As someone who has had to waste luggage space by nesting a big, bulky camera bag inside of my larger luggage just so I have a bag for walking around later, I can see the advantage here.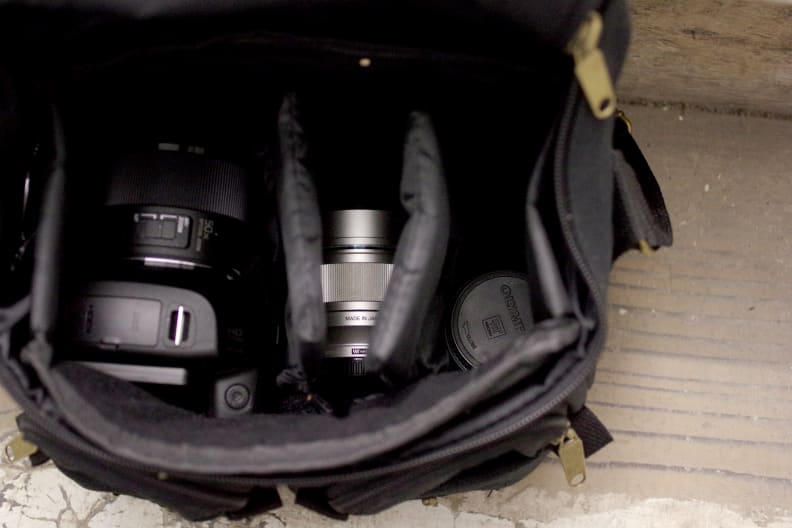 Otherwise the bag's construction is about what I would expect for $50. It seems sewn pretty well, the zippers didn't catch or give me cause for concern, and the canvas fabric itself doesn't feel like it would degrade too quickly. One thing we definitely want to note: the adjustable shoulder strap is very thin, and it doesn't feel nearly as nice as other bags we've owned.
Form vs. Function
As a bag, the Retro Canvas DSLR Camera Bag (or, the bag-that-need-be-named) has one purpose: to hold stuff. It fulfills that purpose quite well, with a removable, padded insert, a back pocket large enough to hold something like an iPad Mini, and several smaller compartments in front for cards and accessories.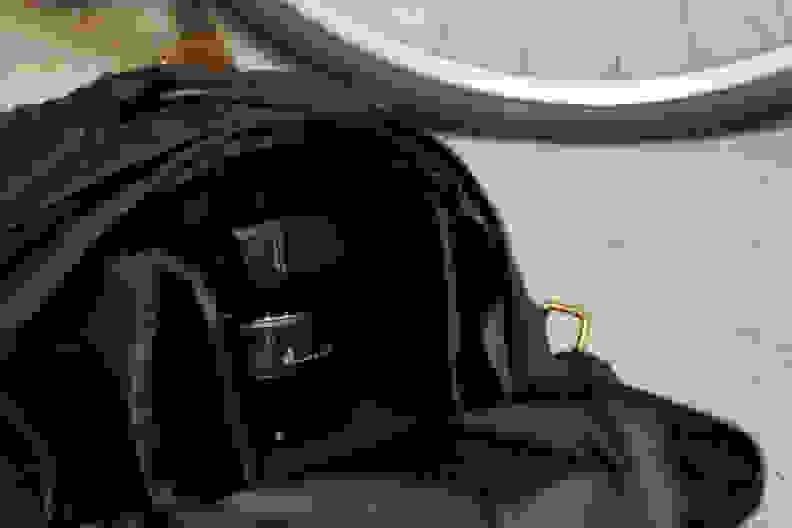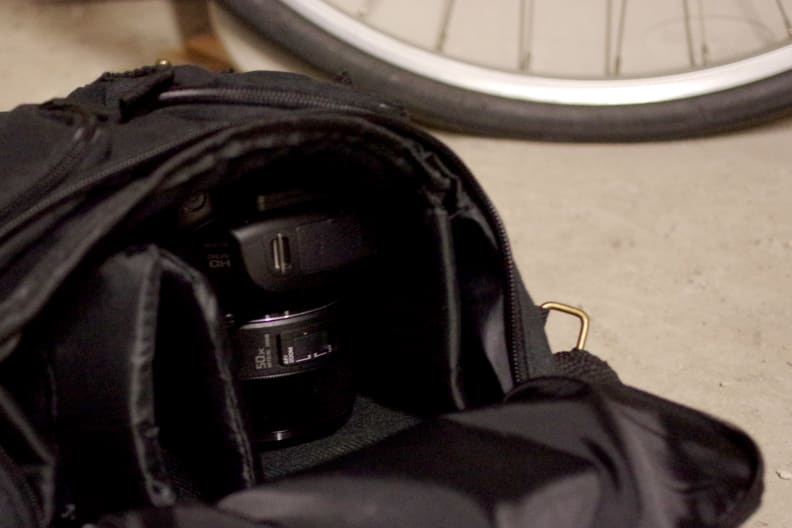 All told, we rather easily were able to hold a mirrorless camera and several lenses, but you could also fit a smaller full-frame DSLR with a lens and an accessory or two, as well. About the only camera that wouldn't fit in this bag is something like the Canon EOS 1D X or the Nikon D4S. Just about anything smaller—with a reasonably sized lens, of course—would fit just fine.
Of course, there are plenty of bags that hold the same amount of gear that are even cheaper than $50. So why go with this one? Well, because of the "retro" part of the name. But to our eyes, there isn't all that much retro about the design. It has some brass accents, including two large brass rings up front, but otherwise it just feels like a standard-issue camera bag.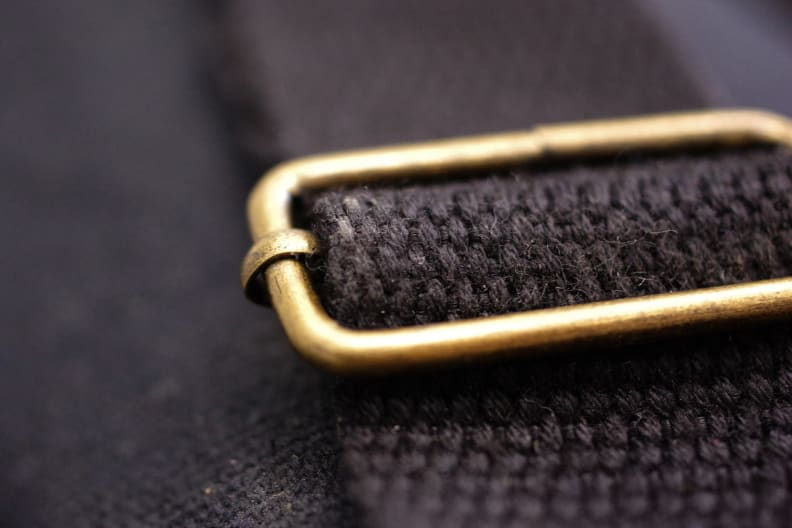 And in fact, the design may be retro, but it lacks the straightforward usability of some other bags in the class. The canvas isn't waxed, for example, so moisture would rather easily get in. Also, the central pocket is rectangular, so to open or close the bag the zipper has to make two 90˚ turns, which isn't easy with just a single hand. You can keep this pocket unzipped and just close it with the buttons, however, giving you peace of mind and easy access to your gear while shooting.
Conclusion
A good option for the money, if the style appeals to you.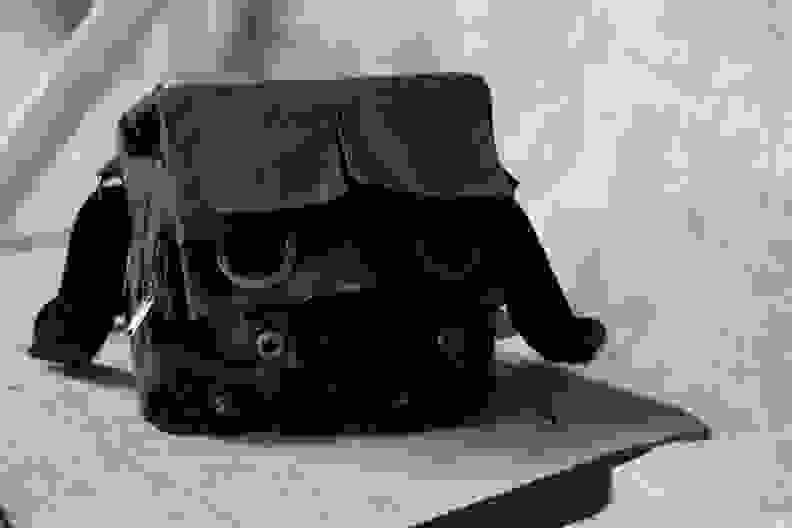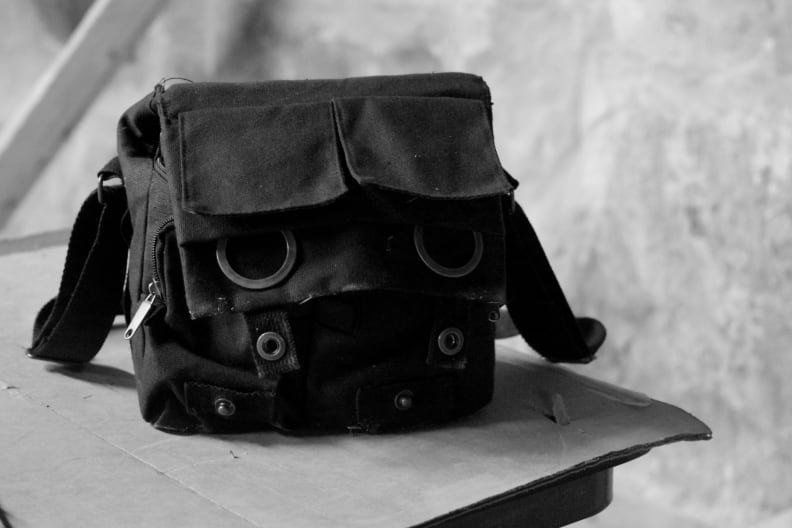 The Retro DSLR Canvas Bag from LoveCases may have a rather generic name, but it's a decent bag at a decent price. Stylish bags are all the rage these days, but at $100 and up they can be brutally expensive and out of the reach of budget-minded shoppers. Whether you like the style or not is a personal call, but we found the brass accents appealing, even if the design wasn't our favorite.
Overall, there are a lot of camera bags out there at this price point, but few that actually attempt to look stylish in the process. While we do think there are perhaps better bags out there for the price, this one does the job well, looks halfway decent, and doesn't cost that much. It may not be the best, and there are some specific frustrations that put us off a bit, but this could definitely be the right bag for the right buyer.