Cameras
Man vs. Store: The Ultimate Black Friday Showdowns
Your ticket pays for the whole seat, but you'll only need the edge.


Credit:
Traditionally, Black Friday is a day of bargain hunting, camping out in the bitter cold, and telling all your friends about that amazing $98 TV you bought. (Please don't actually buy it. Here's why not.)
Many of the shoppers out there braving the long lines, pushy crowds, and post-Thanksgiving hangovers think they're out to snag the ultimate bargain. We know better: They're out there for our amusement.
After football, baseball, basketball, hockey, and stock car racing, holiday shopping is probably our sixth national sport. And a Black Friday without a public incident of human stupidity is like a NASCAR race without a crash or a hockey game without a fight. So while we patiently wait for the next big headline, here are some greatest hits from Black Fridays past. Grab a hotdog and a foam finger, and be glad that you're just a spectator and not a participant.
Man fights security guards, loses
Way back in 2005, this story about a shopper who got in a fight with security guards at an Orlando Walmart made headlines across the country. Witnesses reported that he cut to the front of the line to buy discounted laptops.
After a short scuffle with plain-clothes security guards, a Sheriff's deputy arrived. Perhaps imbued with the holiday spirit, he merely gave the man a warning for trespassing and let him go. The ruffian's excuse for fighting the guards? He thought they were other customers. In other words: opponents.
Gift certificates drop from ceiling; chaos ensues
500 prize-filled balloons dropping from the ceiling on Black Friday? Sure, what's the worst that could happen?
500 prize-filled balloons dropping from the ceiling on Black Friday? Sure, what's the worst that could happen?
On Black Friday 2006, Del Amo Fashion Center in Torrance, California answered that very question. A total of 10 injuries resulted from the ensuing stampede.
Just what was in those balloons? One lucky winner safely escaped from the mob with a $25 gift certificate for sushi. Think of the savings!
Shopper threatens to shoot other customers
Cutting in line is tantamount to a declaration of war. At a Toys"R"Us in Madison, Wisconsin, on Black Friday 2010, one shopper got arrested for allegedly threatening to grab a gun and shoot other customers—customers she had just cut in front of in line. Talk about rubbing salt in the wound.
Of course, making a claim like that is a great way to get the attention of the police. No gun was found at the scene, and no injuries resulted from the incident, but it goes to show how seriously some people take Black Friday bargain hunting.
Herd mentality takes over in Buffalo Target stampede
At a Target in Buffalo, New York, things turned ugly real fast when the doors opened in the morning. The video in this article is brief, but it shows just how quickly things descended into chaos.
Even though the video shows a man falling down and getting engulfed by the crowd, and we see another man hobbling away in pain later, Target did not comment on whether there were injuries. However, a shopper did say that he had to go to a local hospital for X-rays and painkillers. The lesson we should take away from this is to always stay on your feet. Or, you know... stay home.
Police officers get in the holiday spirit
2011 was a banner year for Black Friday violence. Several incidents were caught on mobile phone cameras and went viral, including this one (warning: much blood, swearing).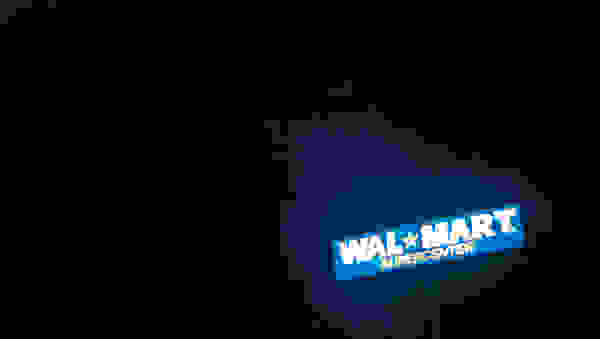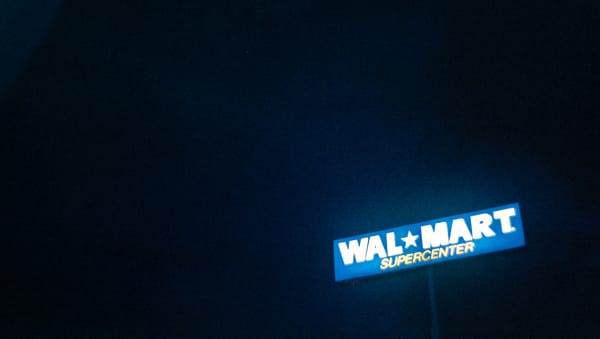 In what has been popularized as a case of police brutality, a 54-year-old grandfather shopping at a Walmart in Arizona was suspected of shoplifting and knocked unconscious by cops. The sheer amount of blood at the scene had shoppers, with phones in hands, making accusations of excessive force being used.
The victim was charged with shoplifting and resisting arrest, but the charges were eventually dropped. Black Friday shoppers beware: Not only are other shoppers potential opponents in your quest for deal-seeking glory, but law enforcement may also join in the fray.
The quest for the $2 waffle maker
Another incident that went viral is this video from a Walmart in Little Rock, Arkansas. The prize that's got the crowd all riled up? A $2 waffle maker, of course.
No injuries in this one—just "aggressive consumerism, mindless violence, and a complete lack of concern for one's fellow human beings," as Gawker put it. In other words, all the things that define Black Friday.
Better bust out the pepper spray
Who could forget this game changer? A Black Friday shopper at a Walmart in Porter Ranch, California, had an ingenious idea to gain a competitive edge over everyone else: pepper spray.
We didn't think to include any self-defense weapons in our Black Friday Survival Guide, mostly because they would be illegal. This lady didn't get the memo, though.
Twenty shoppers were treated for injuries related to pepper spray exposure. The perpetrator, in the meantime, was able to grab a discounted Xbox 360 gaming console and proceed through checkout normally. Strangely, she turned herself in to police about 24 hours later, lending credence to the theory that maybe she really didn't get the memo. Mission accomplished, at least?
Fight over a parking space escalates quickly
When you combine the words, "Walmart" and "Florida," you know a great story is going to happen. On Black Friday 2012, a disagreement between two shoppers over a parking space somehow led to bullets being fired.
The two victims were treated for non-life-threatening injuries, and police were on the lookout for a car suspected to be connected to the shooting. Seeing as the gunman drove away, it's probably safe to say that he lost the parking space. Checkmate!
[Hero image: Flickr user "GordonBellPhotography"]
Up next
Get Reviewed email alerts.
Sign up for our newsletter to get real advice from real experts.