Cameras
Photo App of the Week: Simply HDR for iOS
Simply HDR claims to "produce an outstanding picture with a maximized range of dynamic light." Is it more than just another effects suite?

[Simply HDR](http://itunes.apple.com/us/app/simply-hdr/id438948516?mt=8) by JixiPix ($0.99, iPhone, iPad and Mac, reviewed here for iPhone) applies high-dynamic range effects to photos. In a nutshell, high-dynamic range (or HDR) photos are a combination of two or more photos, each at slightly different exposures. It brings out more detail in the darkest and brightest areas of the frame, producing a striking, sometimes surreal image. It's particularly effective for landscape photography. So does Simply HDR really enhance the iPhone's capabilities, or is it just another photo editor? #### What Simply HDR Gets Right The HDR effects in Simply HDR are striking. Photos with reasonably wide dynamic ranges—a bright sky and semi-shadowy landscape, for example—look punchy and hyper-real after some of the effects are applied. Dozens of effects are available, and parameters like effect intensity, vignette strength, and grain control are offered.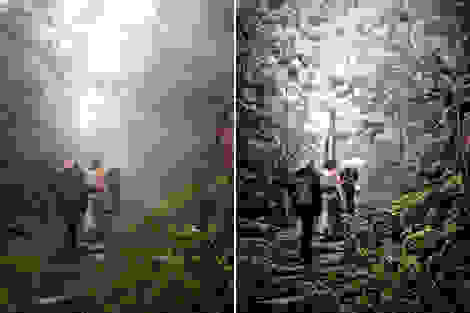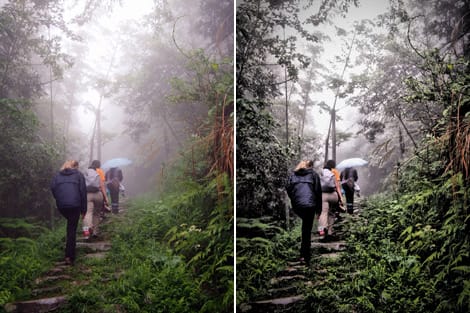 Sharing with all the usual suspects (Twitter, Facebook, and Instagram, mainly) is well integrated, and it's capable of saving full-res versions of the photos, even if the files became massive in the editing process.
What Simply HDR Could Do Better
HDR is nothing new to digital photography. The native iPhone Camera app has an HDR feature, as do many dedicated point-and-shoots and system cameras.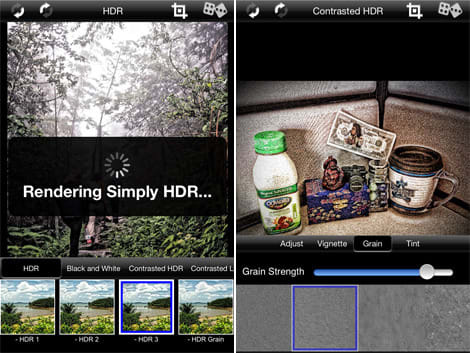 Simply HDR can shoot true HDR photos if you're capturing them within the app. But the HDR effects applied to the images are just digital filters, not much different than Intagram's faux-film effects. It can't take a photo from your camera roll and magically re-shoot the scene at a few different exposures. So the app's name is slightly misleading.
Worth a Download?
The selection of effects is quite good, and even if they aren't actually HDR. If you're looking for a cheap app to fill out your photography folder, it's pretty solid. But if you already have several photo editors that you're comfortable with, Simply HDR won't displace your favorites.