Cameras
Reviewed.com's Guide to the Best Canon DSLRs
Reviewed.com's handy holiday shopping guide for finding the best Canon DSLR for your needs

Credit:
Here at Reviewed.com, we are strict brand agnostics. We believe that the best product is the best product, regardless of which company manufacturers it, and we test rigorously to come to just that conclusion. In the world of cameras, however, we know that people don't shop that way for a variety of reasons. Beyond trust and brand loyalty, buying a DSLR means buying into a proprietary lens system and most photographers are loathe to go through the arduous process of selling or adapting all of their old gear just to upgrade the camera body.
Canon's current stable of DSLRs range in price from just over $400 to $6,799, with some just a few months old and others released way back in 2009. We have tested every single Canon DSLR on the market, running each through our rigorous scientific lab tests to produce our overall score. While it would be easy to just point to our ratings and call it a day, we know that's still a lot of ground to cover if you haven't been keeping close tabs on the market. We're here to help break it down with some easy recommendations based on who you're shopping for. With that in mind, here's our guide to the best Canon DSLRs on the market, as of fall 2013.
The Best Canon DSLR for Beginners: Canon Rebel SL1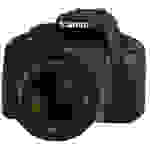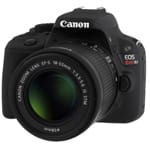 The Rebel SL1 is the lightest, smallest DSLR that Canon has ever made, slotting in just above the aging Rebel T3 ($449.99, released in 2011) and the warmed-over Rebel T5i ($849.99, released this year). We've found that the Rebel SL1 performs practically identically to the Rebel T5i, costs $100 less, and has almost all of the same features. It handily outperforms the 12-megapixel T3, which has popped up in numerous holiday deals everywhere, but is now almost three years old and starting to show its age.
Canon Rebels are a great entry-point for beginners stepping up to their first interchangeable lens camera. They have an approachable menu system, are generally easy to use, and include both fully automatic and scene modes that will be familiar to anyone stepping up from a point-and-shoot camera. They also include the full complement of manual shooting modes, letting you take more control over your shot by setting things such as shutter speed and aperture size directly.
Canon Rebels are a great entry-point for beginners stepping up to their first interchangeable lens camera.
From a feature perspective, the SL1 and the T5i are very similar. The T5i has the advantage of an articulating LCD that flips away from the body for framing at odd angles, shoots slightly faster (5 frames per second vs. 4fps with the SL1), and uses a slightly more advanced autofocus system. While these are differences, they're not major, and we recommend saving the money and going with the SL1 (or—spoiler alert—reading our "Best for the Money" section below).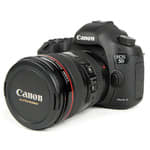 Practically every DSLR shoots video these days, and Canon has earned a reputation for some of the best video quality among all interchangeable lens cameras. Within Canon's stable, there are plenty of options depending on what kind of shooting you'd like to do. The Canon 5D Mark III (MSRP $3,399) is widely considered the best Canon DSLR from a videographer's perspective, with a full-frame image sensor, excellent low light video capabilities, clean HDMI output, as well as advanced codec and timecode features.
In Canon's lineup, the 5D Mark III sits only below the $6,799.99 professional EOS 1D X in terms of price, well above $1,899.99 EOS 6D—the next model down. The 6D is a fine low-cost alternative if you're set on having a full-frame camera for those shallow depth of field shots, but the 5D Mark III is simply a better all-around camera—especially for pros who will get the most out of the extra features.
The 6D is a fine low-cost alternative...but the 5D Mark III is simply a better all-around camera.
For everyday consumers who just want a DSLR that will simply be a good video camera when necessary, the EOS 70D is the way to go. At $1,199.99 body-only, it's cheaper than both the EOS 6D and the 5D Mark III. There's a reason for that: it has a smaller APS-C image sensor, so video quality isn't quite as good, especially in low light. The 70D does have one trick that no other camera offers, though: Dual Pixel autofocus. Dual Pixel AF is a revolutionary rethinking of how a DSLR focuses when shooting video, turning almost the entire sensor into one big AF unit. It's fast, accurate, practically silent (with Canon's STM lenses), and with the touchscreen smoothly moves from point to point in the frame without the ugly, jittery performance typically seen with other DSLRs. For pros who rely on external monitors, Dual Pixel AF won't have quite the same draw but for novices it's a real step forward.
The big drawback to going with the 6D or the 70D over the 5D Mark III is audio monitoring. While all three cameras have microphone jacks, only the 5D Mark III has a headphone jack. As most videographers will tell you, recording audio without being able to actually hear what you're getting is a shortcut to disaster. It's unfortunate for those invested in Canon's system, since competing manufacturers like Nikon and Pentax all offer headphone jacks in models beginning at just $1,000, while Canon doesn't offer it until you spend over three times that much. There are external audio solutions available that fill in this gap, but it's one extra peripheral you'll have to purchase to make the 6D or 70D a complete video solution.
The Best Canon DSLR for the Money: Canon Rebel T4i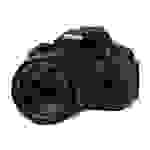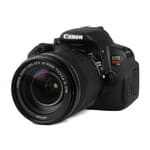 If you're in the market for a DSLR from Canon's Rebel lineup, the Rebel T5i is currently the top of the line. Don't buy it. The T5i is one of the least significant updates we've seen in recent memory, with no real upgrades over the Rebel T4i that it replaced. The major change? A mode dial that now turns a full 360° instead of stopping at either end. That's pretty much it. Okay, the grip is now also made of a different rubber material that feels identical but doesn't wear off as easily.
If you're looking for a current model (for example, if the T4i is sold out) then we recommend going with the Rebel SL1. It outperforms the entry-level T3 handily, performs about the same as the T4i and T5i, and is the smallest, lightest DSLR Canon has made yet. While the MSRP is right around $749.99, you can generally find the SL1 on sale.
Everything that actually matters to a DSLR like the image sensor, processor, control layout, viewfinder, continuous shooting speed, and video features are identical. In fact the best thing we can find about the T5i is that it's pushed the T4i down in price. You can now get the T4i body-only for around $600, while the T5i still retails for $150 more. The T4i isn't a current model, so stocks are likely to run out at the end of this year. Snap one up while you can and spend the savings on a nice extra lens.
The Best Canon DSLR for Advanced Shooters: Canon EOS 70D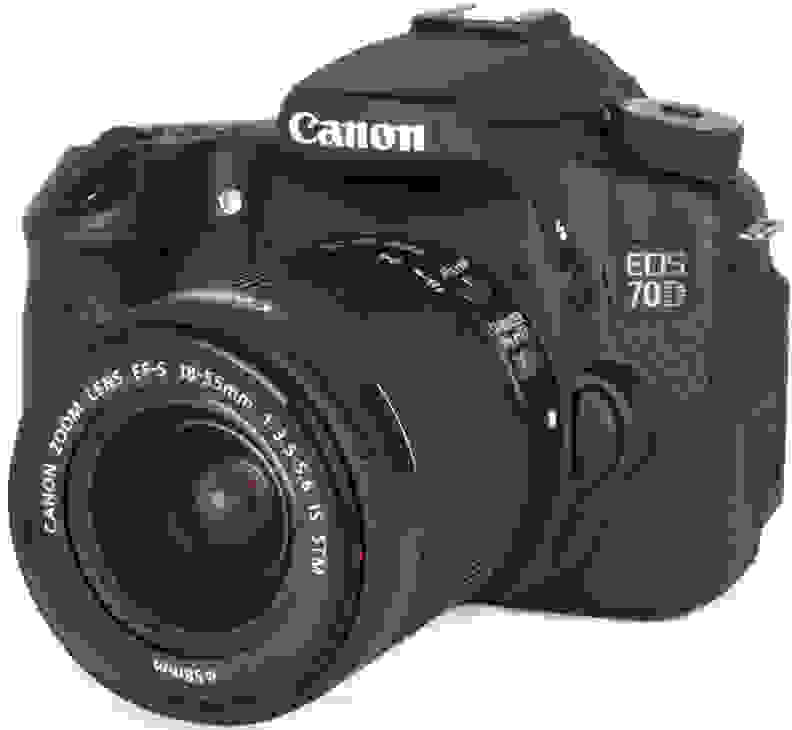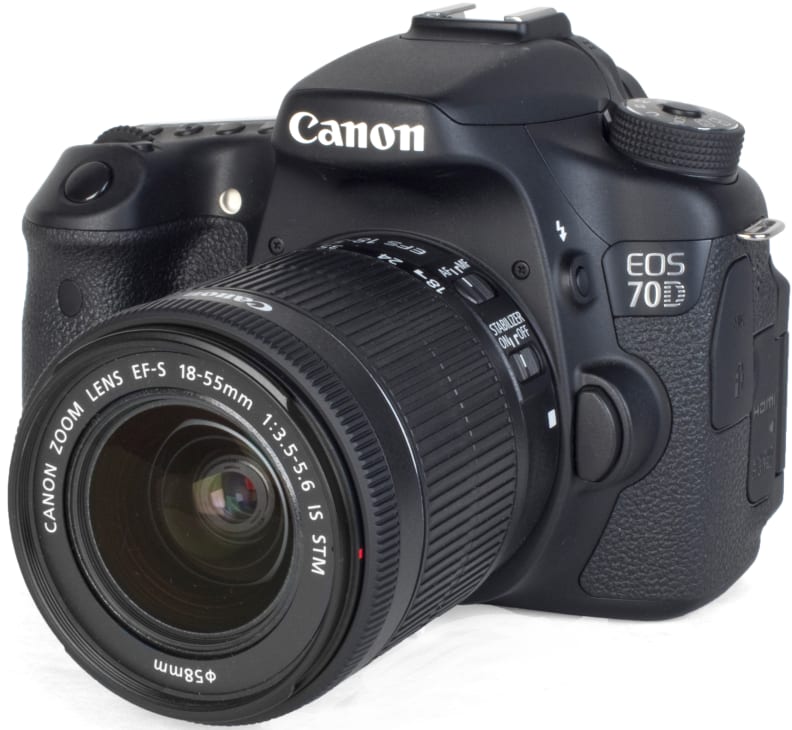 The Canon EOS 70D (MSRP $1,199.99 body-only) is the replacement for one of our favorite cameras in recent memory, the EOS 60D. Unlike the Rebel T5i, Canon really went back to the drawing board on this one, including the revolutionary Dual Pixel AF technology in the 70D. Dual Pixel AF is a drastic rethinking of how a DSLR focuses during live view and video recording, offering true Camcorder-esque focus performance for the first time in a DSLR. It's remarkable.
In addition, the 70D includes an excellent 98% coverage viewfinder, shoots continuously up to 7fps, has an articulated LCD, built-in WiFi, a secondary LCD on the top of the camera, and a 19-point (all cross-type) autofocus system. The 70D is Canon's best high-end APS-C camera, though it lacks the full-frame image sensor found in the $1,899.99 EOS 6D.
The 70D is Canon's best high-end APS-C camera.
The idea of an affordable full-frame camera sounds great on paper, but there's so much cost-cutting in the EOS 6D that it's difficult to recommend. The 70D may have the smaller sensor, but it simply has a better all-around feature set while also being around $700 cheaper. You'll have to cope with the crop factor of shooting with a smaller sensor (and slightly lower overall image quality), but unless you're routinely shooting wide-angle landscapes, the 70D offers more bang for the buck.
The Best Canon DSLR For Professionals: Canon EOS 1D X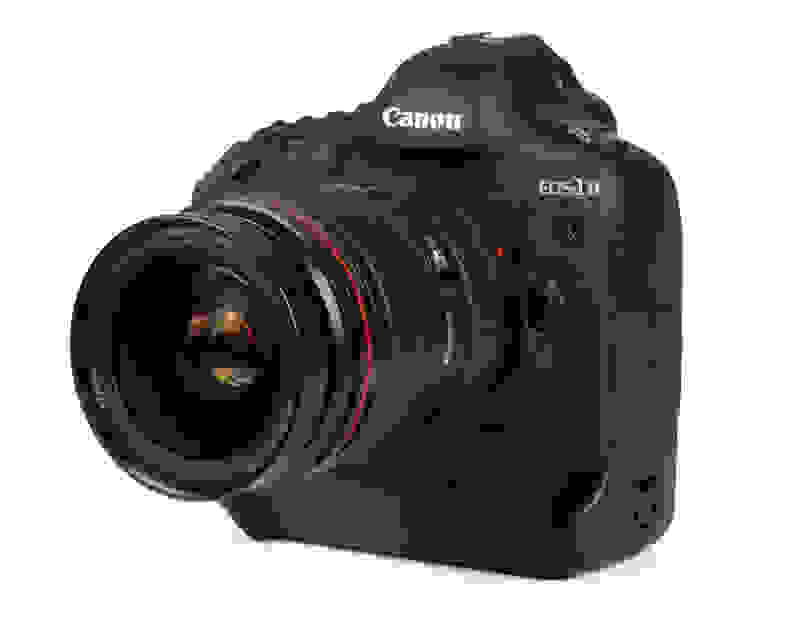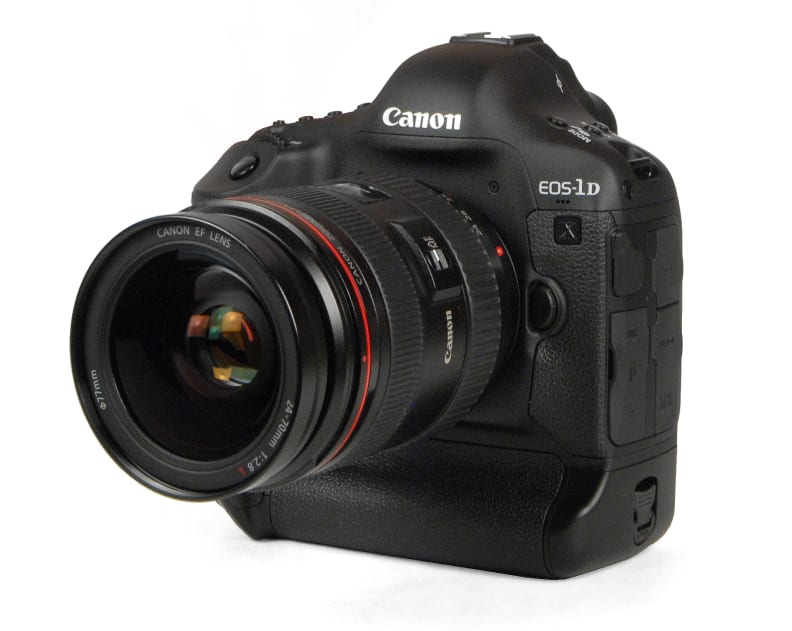 While it might seem obvious to go with Canon's top shelf DSLR when recommending a professional-caliber camera, there's really no doubt that the EOS 1D X (MSRP $6,799 body-only) is the best option. The 1D X is a multimedia powerhouse built for the working professional, specifically sports, action, fashion, and news photographers. From a performance perspective the 1D X is the best camera in Canon's lineup, with over 13 stops of dynamic range, continuous shooting up to 14 frames per second (12fps RAW+JPEG), and some of the best autofocus tracking that we've ever seen.
It's clear that, from the ground up, Canon designed the 1D X to satisfy professionals of all stripes, whether they shoot video, stills, or both. The 1D X has all the manual video control (including codec and timecode functionality) of the 5D Mark III, as well as a mic jack. Unfortunately, the 1D X lacks both the 5D Mark III's headphone jack and clean HDMI output—new firmware is coming soon, though it is not slated to add that functionality in—so professional videographers will have to look elsewhere, or step up to Canon's Cinema EOS cameras. But for still shooters, the 1D X features dual CF card slots, Ethernet output for remote control and connectivity solutions, a redesigned control layout that functions equally well in portrait or landscape orientation, and hands-down the deepest autofocus control found on any camera on the market.
From the ground up, Canon designed the 1D X to satisfy professionals of all stripes.
The 1D X combines the full-frame image quality of the 1Ds Mark III with the astounding speed of the 1D Mark IV. It's the choice of countless professional photographers for a reason. If you're a working professional on a budget you could certainly step down to the 5D Mark III without much of a hit to image quality, but if you can find room to invest in a 1D X, it's well worth the money.