Cameras
Shoot First: An Interview With Music Photographer Adam Elmakias
We catch up with a rockstar photographer for rockstars.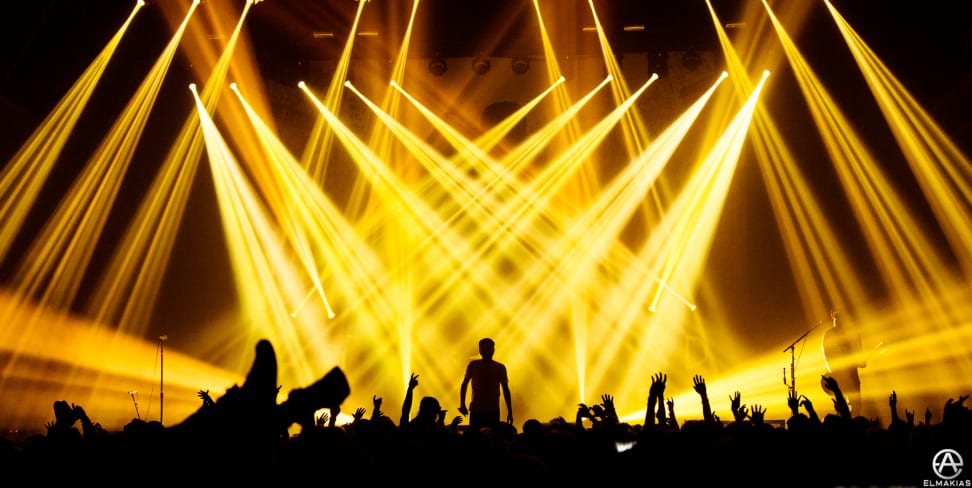 Credit:
Welcome to "Shoot First, Ask Questions Later," our ongoing series of interviews with photographers from around the world. We recently had a chance to sit down with one of the best music photographers working today, Adam Elmakias.
Adam has worked with some of the most popular bands over that last few years such as Paramore, A Day to Remember, and 30 Seconds to Mars. His work offers a unique perspective of these bands as he usually travels with them on tour documenting everything from performances to off-day adventures. You can follow him on Twitter, Instagram, Tumblr, and Facebook. You can also support his ongoing crusade to bring back the term "Vlog" at his YouTube page.
---
How long have you been a photographer?
I started taking photos in 2006 (sophomore year of high school) and haven't really stopped since.
Why did you start shooting music artists?
I already loved music and going to concerts, so I combined my two hobbies and started getting into shows for free in exchange for allowing the venues to use my photos. Plus I thought it made me look cool.
What photographer(s) influenced you when you started shooting?
Dave Jackson and Joey Lawrence. They both think outside the box and always create unique/interesting images.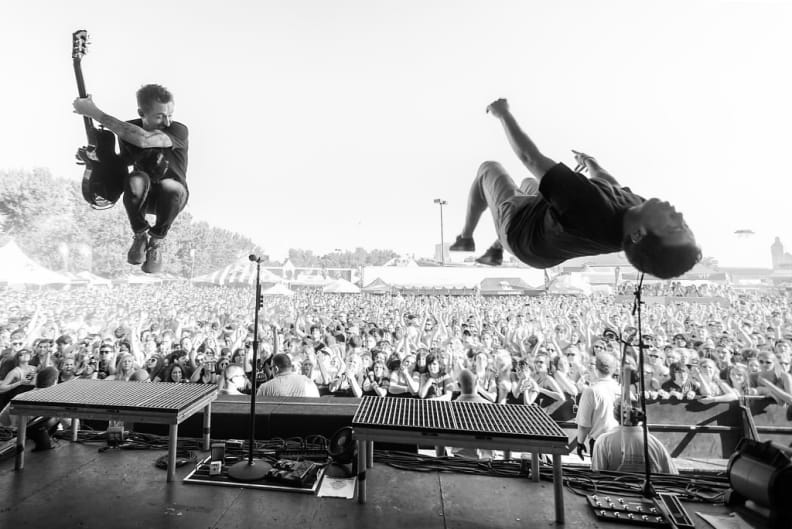 ×
Gallery
What cameras do you shoot with?
Canon 5D Mark III for almost everything, GoPro Hero3+ (usually on a drone), and a Sony A6000 for vlogging.
What is your process to get the press images? Live images?
In general, my process is to go with the flow and let the world inspire me. Getting press images of A Day To Remember is easy – because I'm with them all the time – so when I see something cool they usually understand my excitement and let me shoot a few photos of them.
Live is a bit different, because I shoot the same set multiple times and am able to take notes and predict when the best shots are coming. No matter what I always try to switch things up; so even if I am shooting the same thing night after night, I at least try to see things from a new perspective.
What accessories can't you live without?
My bags are my favorite gear. They are all Think Tank, and I just love how well made they are. Everything is secure and I never have to worry about anything moving around or falling out. I think I'm emotionally attached to my bags.
"One time I was wearing my Angry Bird costume while crowd surfing in a life raft..."
What is your favorite photograph you have ever taken?
EVER? I literally take hundreds of thousands of photos a year, so it's too hard to narrow down. In the last month or so, I love this shot of A Day To Remember on top of a pyramid in Mexico.
What is your favorite part about shooting in the music industry?
There is never a shortage of work, and I like that it's becoming more and more competitive. It helps feed the drive to continually push and create unique images.
How much of a part has social media played in your career so far?
Social media is a huge part of my career. It's where the fans live when they're not at shows. Twitter, Instagram, Tumblr, and Facebook have all played a role in helping me make some of my biggest career moves. I love how instantly gratifying it is. There has never been a time when you could determine the popularity of something you put into the world within a matter of seconds like you can now. Recently I started focusing on YouTube and have had fun coming up with concepts for vlogs. I like to call them v-logs, but apparently that's wrong.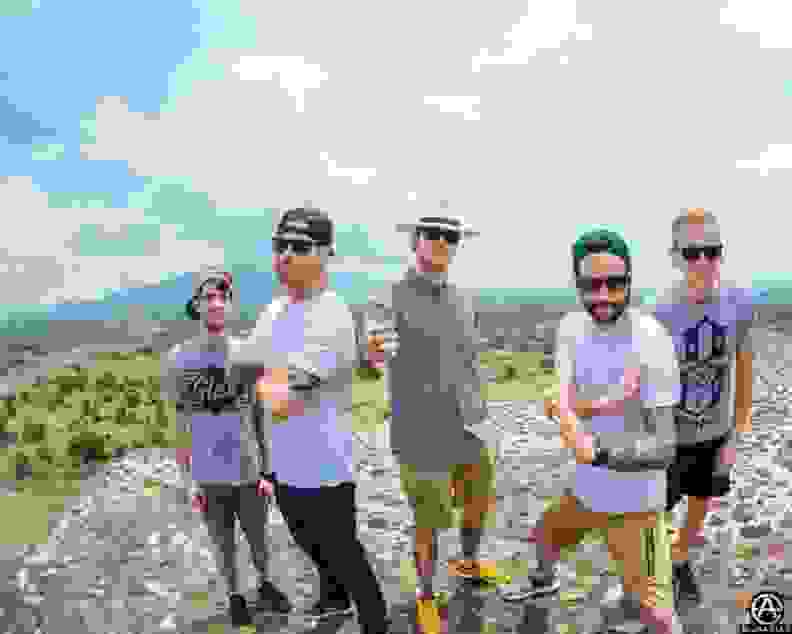 You travel a lot more than most photographers. How do you keep your workflow steady?
I am very quick with my editing and workflow. I don't spend much time in front of a computer anymore. I literally just look through images, star my favorites, edit, and export. My days are shot and images are all finished within 24 hours. Same goes for videos. If I don't get something done right away, I lose motivation and end up not wanting to do it anymore.
What is the craziest moment you've experienced shooting live?
I love dressing up in costumes and making cameo appearances on stage. One time I was wearing my Angry Bird costume while crowd surfing in a life raft, and security thought I was a fan and took a knife to my poor vessel – RIP. Recently I haven't been able to shoot from the audience as much because people recognize me and get grabby, which is wild, but I guess I brought it on myself.
Speaking of that, how do you deal with fans while shooting – now that you've become somewhat of a part of the show's experience?
I usually go out to the barricade area and meet all the people standing there before the band I am shooting plays. This way they don't grab and yell at me as much while I am shooting the show. I also remind people on social media that I am doing my job and not to take offense when I have to ignore them, so hopefully that helps too.
Who do you want to work with most that you haven't yet?
Eminem has always been my "goal" client. How many interviews do I have to say this in until it becomes true?!
What is the one piece of advice you would give to a photographer starting out in the industry?
Be obsessed. Love what you do so much that you could never see yourself doing anything else.
---
Check out more of Adam's work at his website.