Cameras
Should Your Baby Really Be Taking Selfies?
New connected toys may cross the line when it comes to privacy.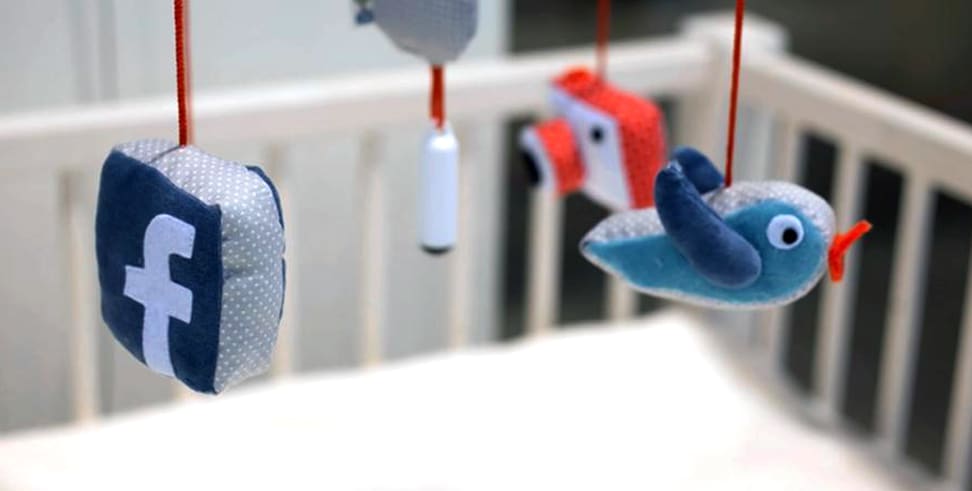 Credit: Laura Cornet
It's an ethical question that no previous generation of parents has ever had to face: Who owns the right to post pictures of a baby on the internet?
Now, Dutch artist Laura Cornet has introduced a new wrinkle to the debate. Instead of relying on parents to flood social media accounts with baby pics, her "New Born Fame" toys let the babies themselves press the shutter button. They're literally so simple, even a child can do it.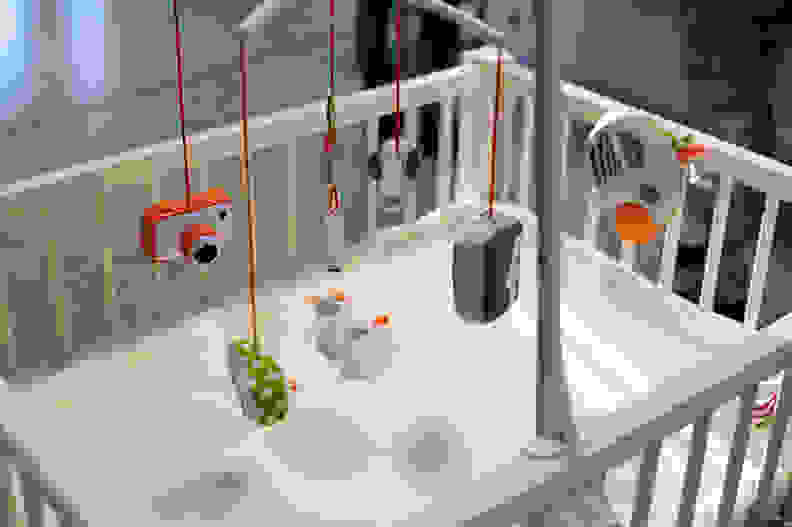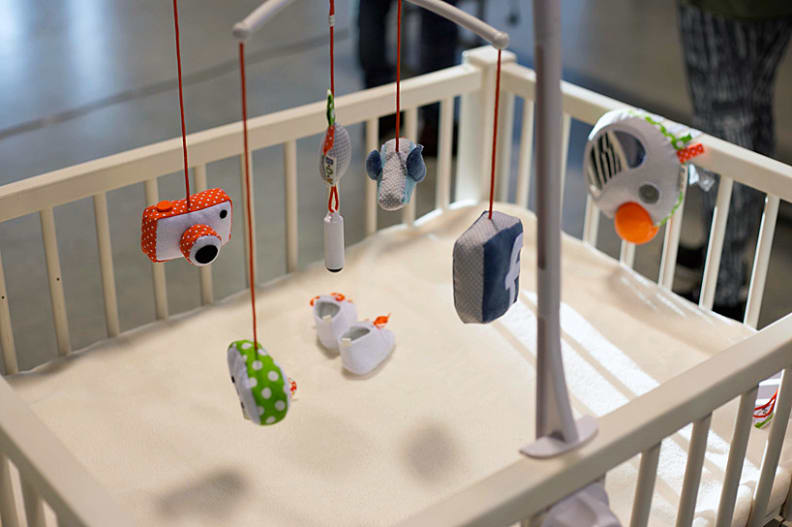 The most notable of her selfie-taking machines is a mobile (the kind you hang in a crib, not the kind Brits keep in their pocket) with a central camera that can record a short video clip whenever it senses movement. The clips are then automatically uploaded and posted to the infant's Facebook timeline.
Also in Cornet's portfolio: a selfie-snapping clip with a GPS tracker and a pair of booties equipped with a built-in step counter, both of which automatically record and share the data they capture.
All of this may sound kind of creepy, and that's exactly the point Cornet is trying to make.
---
---
"If you show it like this, people say, 'the baby doesn't know what he's doing, it is awful that it just puts everything online'. But when a mother does the same thing, it is suddenly accepted; while the baby has no say in that," she told Dezeen Magazine.
Who owns the right to put photos of a baby on the internet?
Ethical and privacy issues aside, Cornet's toys garnered interest from several companies when they were shown off at the Design Academy Eindhoven show in October. Cornet told NY Daily News that she could see the devices being used as baby monitors—without the automatic sharing functions, of course.
She plans to further develop the toys in this direction, but warns, "People just need to know that posting pictures like this can have consequences."
Via: Designboom
---
Related Video