Cameras
Simple Cameras for Family Snapshots
For simple, occasional snapshots of your loved ones, these five cameras just work, ready to go when the Kodak moment arrives.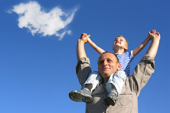 For spur-of-the-moment snapshots of your loved ones, you'll do fine with any modern smartphone. But if you don't have one, don't want one, or would really just prefer a real camera, we can help. These five cameras just work, and will be ready to go when that Kodak moment arrives. Whether you want to make prints or simply share the photos online, they'll get the job done.
Canon PowerShot A1300, $95-$119
The Canon A1300 is about as "traditional" as point-and-shoots get these days. It's a super-simple camera that just stays out of its own way, unfettered by special shooting modes or picture effects. It's one of very, very few compacts with an optical viewfinder, and it runs on AA batteries, making it dead simple to find replacements in a pinch. The photo quality is a pleasant surprise at this price point, as long as you take most of your photos in bright daylight.
Canon PowerShot ELPH 110 HS, $129-$179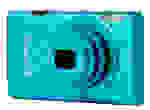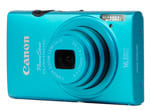 Moving up the PowerShot roster, the ELPH 110 HS is more versatile than its A-series siblings. If you take most of your family photos indoors or during the evening, this camera is a smart choice. It records excellent video clips as well, and is slim enough to slide into a pants pocket. For a few years running, the latest entry-level Canon ELPH has been our go-to recommendation for an easy, effective, affordable compact. This model is, once again, our Best Value Point-and-Shoot of the year.
Sony Cyber-shot TX20, $269-$329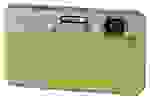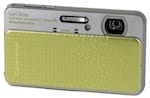 It looks like a regular pocket cam, but the Sony TX20 is built to survive accidental drops and dunks in the pool. If you have shaky hands or your family events tend to be action-packed, the TX20 is a good pick. Photos are bright and vibrant when captured outside, and even shots in dim light look fine. The touchscreen can be frustrating, but otherwise it's a user-friendly snapshooter.
Canon Rebel T3, $389-$549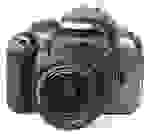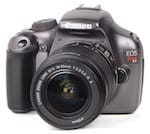 Prefer the handling of a bigger camera? The Canon T3 is an entry-level DSLR, complete with a real optical viewfinder. It will produce clearer and crisper photos than almost any compact camera, with quick and accurate focus—and yes, a big, comfy grip. And you won't feel intimidated by the buttons and shooting modes—just set the mode dial to Auto and click away. It isn't as easy to tote around as the other cameras on this list, but you can't find a better DSLR for the price.
Sony Cyber-shot RX100, $649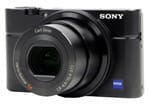 If your budget can handle it, the Sony RX100 is a no-brainer. We named it the Best Pocket Camera of 2012, and it's easily the best one ever made. The photos it produces are nearly as good as what you'd get from many entry-level DSLRs. While gear nerds love this camera, it's friendly to novices, too—the iAuto modes do all the work. The RX100 is a truly excellent camera.
Up next
Get Reviewed email alerts.
Sign up for our newsletter to get real advice from real experts.