Cameras
Spotted at CP+ 2013: The Rare and the Ridiculous
We roundup the weird and wacky sights on display at CP+ 2013

Credit:
CP+ 2013 is like no other photography trade show that we attend. Smaller and more intimate than Photokina or CES, CP+ takes over the Pacifico Yokohama expo center in a Technicolored celebration of photography. While nothing will top the half-naked man wandering the halls of the Koelnmesse at Photokina 2012, CP+ brought a whole extra level of weirdness to the table.
Of course, CP+ also is a great chance to observe the Japanese public's ongoing love affair with photography. At this year's show, the 60,000+ attendees made sure every single presentation and display on the floor got some love, from Canon and Nikon all the way down to the smallest accessory maker.

CP+ is also a prime place to see some rare and exotic gear, both at the booths and in the hands of visitors. The sheer variety of cameras and lenses on display was astonishing, and we saw some truly outrageous video and stills setups over our four days on the floor. Perhaps more than any other show, CP+ also brings out a striking diversity of attendees. While tech coverage can take on a distinctly masculine vibe, CP+ draws a large percentage of women and children to the show. Photography takes all kinds, and CP+ is a perfect reminder of that.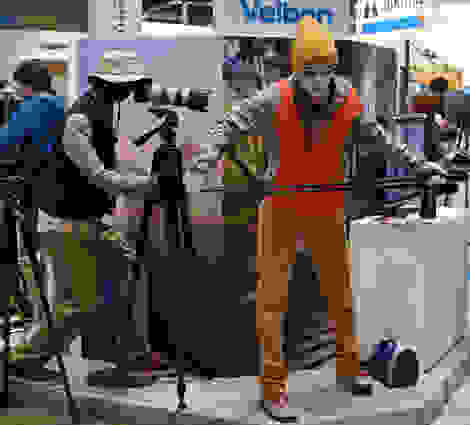 Though the products on display this year were decidedly less thrilling than last year's reveals (which included the Olympus OM-D and Nikon D800), the 2013 edition of CP+ still attracted a few more visitors. To be sure, there were a few gems on display amid the vast sea of boring point-and-shoots, but the most interesting stuff to see here often has nothing to do with brand-new products.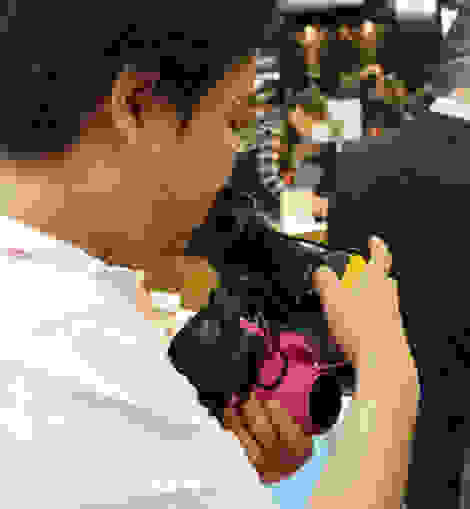 From impressive displays of technological prowess to reminders of the amazing legacy Japanese camera companies have built, CP+ always has plenty to offer. So please, join us as we take a journey through the Pacifico Yokohama in search of the weird and wonderful.