Cameras
The 3 Biggest Photo Trends of the Next 2 Years
Photokina gave us the next-best thing to a crystal ball as we predict the future of the industry.

Credit:
Photokina 2012 has come and gone, but the products and services that were on display in Cologne give us the next-best thing to a crystal ball as we try to predict where the imaging industry is headed over the next few years. The outlook is strong, and three key trends stood out.
Big is Back
We saw this trend blooming in the run-up to Photokina. Camera companies are betting big on their high-end cameras. After a few relatively quiet years, Canon, Nikon, and Sony are all doubling down on cameras with full-frame sensors. About a dozen new full-frame models have been announced in the past 12 months, including five for Photokina—and they're more affordable than before. The Canon 6D and Nikon D600 are both $2,100, well below the asking prices for the fully professional 5D Mark III and D800 models. Sony's $2,800 SLT-A99 is incredibly fast for the price, rivaling the $6,000 Nikon D4 and $6,800 Canon 1D X, and it offers full-time autofocus in live view, too. Sony also grabbed headlines with the RX1, the world's very first fixed-lens compact camera with a full-frame sensor.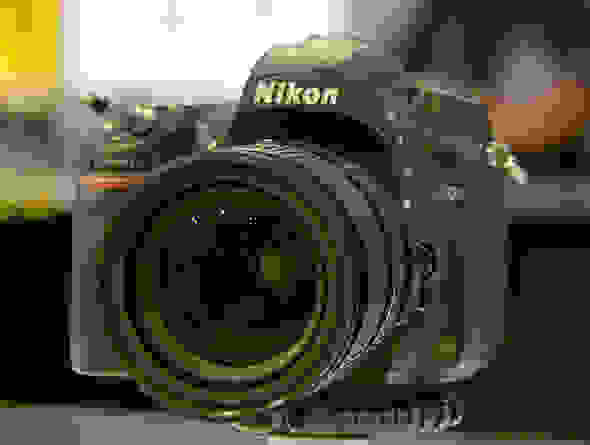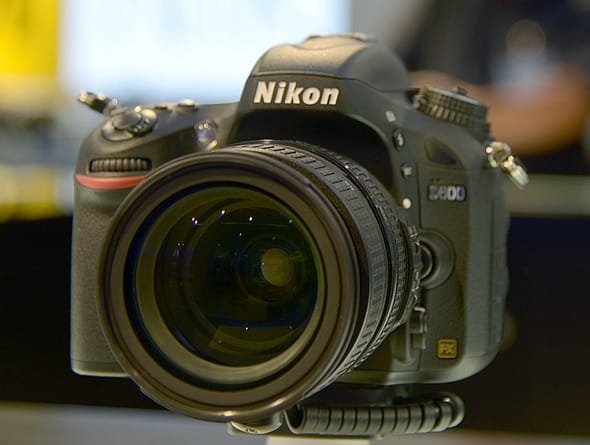 It makes sense that the industry is moving in this direction. There are more enthusiasts and gear nerds than ever before, cultivated over the past decade as digital cameras became commoditized, and mobile phones with cameras became the norm. Even if those photographers aren't selling shots for money, plenty of them will want the image quality afforded by a massive sensor, and most don't need the sturdy bodies or fine control of professional-grade equipment. We'll have to see if any of these models are really affordable enough to tempt hobbyists to step up from their smaller-sensor systems, but it's great to see the industry take a big bet on high-end equipment.
True Mobile Imaging is Coming
The imaging industry is on board with the idea that standalone cameras need to incorporate some features from mobile phones. They just don't agree on what those features are, or how to implement them. In-camera WiFi has improved, but it's still basically a hack around the fact that cameras—at least the way camera makers make them—are not suited for mobile, wireless sharing.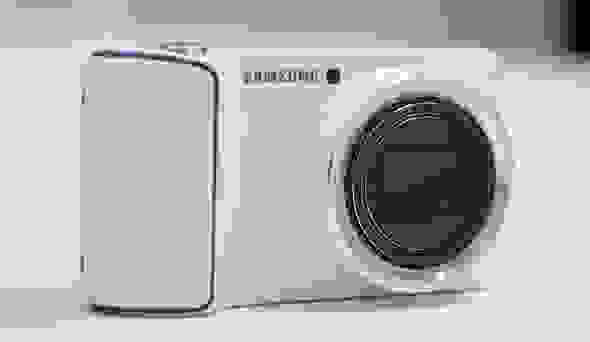 But we saw the Samsung Galaxy Camera at Photokina, and it's the first great "smart" camera. Optically, it's just a compact zoom—probably not much different than the decent WB850F. But it has a beautiful 4.8-inch screen, truly responsive touch interface, and the latest version of Android (4.1 Jellybean)—and, oh yeah, a 3G/4G data antenna. It's basically the Samsung Galaxy III phone with a 21x zoom lens. The UI has a few quirks; you can't zoom while you're shooting with Instagram, for example. But it totally outclasses the competition.
The challenge now is to get this thing to the market. Samsung hasn't revealed pricing for the Galaxy Camera—with these specs, we have to guess it's at least $500. The timing is decent, as some carriers have started to offer multi-device data plans. Customers can add a gadget a la carte—whether it's a tablet, a phone, or a camera—for $10 per month. Samsung suggested that they want carriers to subsidize the Galaxy Camera though, and that's a hard sell, simply because the market for a deal like that is totally unknown.
Here's the paradox: These days, point-and-shoots need to be completely awesome to get anybody's attention. To be awesome, they need to be expensive. But nobody wants expensive point-and-shoots anymore. So it's like the worm eating its own tail.
But mark my words: Before the next Photokina, Samsung will put a data antenna into one of their NX system cameras, which are already at a price point that can absorb the added cost of a data antenna. Enthusiasts will start to add these cameras to their data plans, and the rest of the industry will start to follow suit. You'll be able to buy a Canon DSLR with a data antenna in the not-too-distant future.
Young Money
Photokina is one of the few occasions where the average photographer can bask in the glow of the highest of the high-end equipment that the industry has to offer. Yes, you can touch the Leica cameras and shoot with Zeiss lenses. Every other day of the year, they're in the domain of professionals and rich doctors, but Photokina is a time of sharing. "Let the plebeians be entertained. We need a break from counting our money anyway."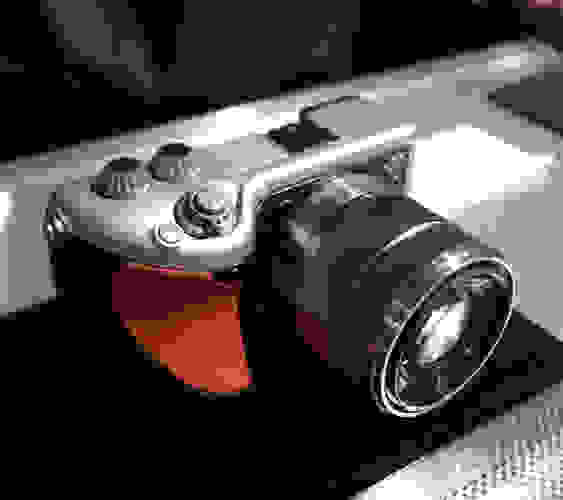 But Hasselblad must think that we all turn stupid when we're around fancy things. Mainly known for high-quality medium-format cameras and lenses, Hassy tried to pull the wool over our eyes with the Lunar, which is literally the Sony NEX-7 in an expensive case. The NEX-7 is a fantastic camera, and normally costs about $1,300 with a kit lens. Hasselblad made it uglier and bulkier and marked it up to $6,500 without changing anything about the performance—including the cheap kit lens.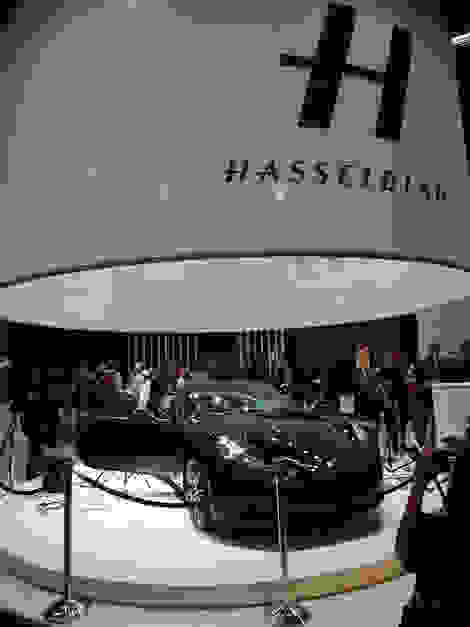 They frame it as a luxury camera, something that projects an image, a sense of fashion and class. It's really just another crass, ostentatious way for people to say, "Hey, I'm filthy rich, so I'm allowed to make stupid decisions," like parking a Ferrari in a trade show booth (hey, Hasselblad did that, too).
To be fair, Hasselblad isn't the first company to pull this stunt. Leica's V-Lux series are always just Panasonic cameras with a red dot stamped on the front and a higher price tag. But at least Leica has the good graces to leave the cameras alone otherwise. Hasselblad arguably made the NEX-7 worse with such a gaudy design.
But it all points toward a gross trend: Expensive cameras as a status symbol. It's one thing when people buy high-end cameras that they don't know how to use. It's another when companies bank on the fact that somebody will overpay for a camera only because it has a different logo. Let's hope this experiment fails.
In the Meantime…
While we wait for these trends to catch or fail, the long-established movements toward longer zooms, more megapixels, brighter lenses, and video integration continues. It should be a productive two years until the next Photokina, and we're excited to see what the future holds.