Cameras
The Billionaire's Camera Buying Guide
Who is John Galt, and what kind of camera does he use?

Credit:
There's no getting around the fact that photography is an expensive hobby—what with the bodies, lenses, and accessories. If you're serious about your pursuit, chances are you're going to spend a lot of money on gear. Of course, the definition of "a lot of money" can vary drastically depending on your budget.
While us normal folk struggle to maintain our photography hobby and do all the boring stuff—like feed our families and not get our kneecaps broken by loan sharks—the billionaires of the world have their own issues to contend with. Specifically: What to do with all that cash?
Well, we're here to help. For those who think price is the ultimate indicator of quality, we've collected the very best veblen goods the camera world has to offer. These are the cameras that, if purchased, welcome owners to an exclusive club of privilege.
Samsung NX300 Gold Edition
Some libertarians long for the return to a gold standard, but as renowned Dutch stereotype Goldmember will tell you, the best use for gold is to bring a bit of bling to everyday household items. A case in point is this limited edition gold-plated Samsung NX300 (Usain Bolt not included).
Unfortunately (though not surprisingly), this understated little marvel is only available for sale in Saudi Arabia, at the low price of $2,700. That's a whopping 260% more than the asking price of the regular ol' faux leather–wrapped NX300.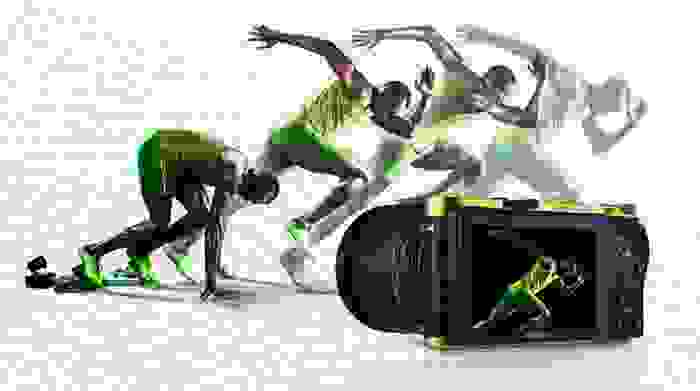 Vintage Gold
Far from being unique, the golden NX300 is just another in a long line of similarly gold-ensconced, limited-edition cameras. Nikon released not only a gold Nikon FM to celebrate the company's 60th anniversary in 1976, but also a gold FA to celebrate its European Camera of the Year award in 1984.
Pentax, meanwhile, released the extremely limited gold Pentax LX to celebrate the production of the company's 10-millionth SLR.
Canon Diamond IXUS
If gold is a bit too bourgeois for your tastes, there's always the Canon Diamond IXUS. This jewel-encrusted point-and-shoot was released to coincide with the 10th anniversary of the IXUS line of cameras (a.k.a. ELPH, in the States). Canon produced nine "regular" diamond cameras worth about $5,000 each, plus one "Super Diamond" version (differentiator: more diamonds!) valued at $50,800. The cameras were auctioned off, with all the proceeds going to the Red Cross.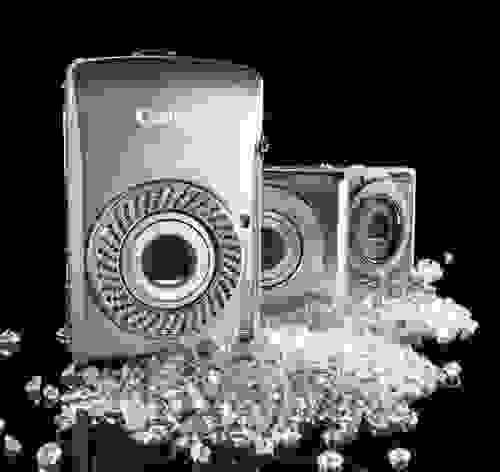 Hasselblad Ferrari Edition
Looking for a more unique camera with the monetary value of the average new car? Well, venerable high-end camera manufacturers Leica and Hasselblad offer several extremely limited-edition shooters for those completely bereft of common sense.
First out of the gate is the Hasselblad H4D Ferrari Edition. With a price tag of $28,473, the fiery red medium format camera adds a whopping $10,000 to the already substantial cost of a standard H4D. Although the H4D is technically a professional-quality tool, and not so much a playboy's toy, we're struggling to picture the professional photographer who would be willing to spend an extra 10 grand for a red paint job and a few Ferrari badges.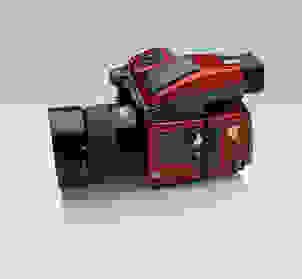 Leica 'Edition Hermés'
If you're looking for the ultimate oligarch's camera, you can't go wrong with a Leica. The highly collectible German-made cameras are priced beyond the reach of most photographers, and like Hasselblad, the company is not adverse to the occasional ridiculously priced limited edition.
The Edition Hermés is the most recent limited offering from Leica, and one of its most expensive. Designed in collaboration with Parisian fashion house Hermés, the custom Leica M features calfskin leather trim and an anodized silver-and-chrome finish ($1,000 scarf not included).
When released, the camera kit cost $50,000, and buyers were required to sign an agreement preventing them from reselling the camera for at least two years. It would seem that hasn't stopped anyone: Current eBay listings have it available for the paltry sum of $84,995.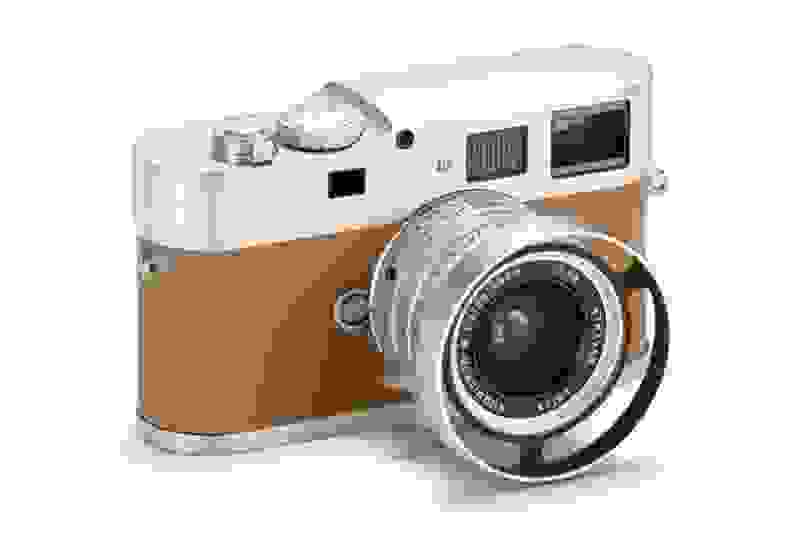 Jony Ive and Marc Newson: Friendship Is Magic
For those who consider the Edition Hermés' limited run of 100 units a bit too mass-market, there is always the one-of-a-kind Leica M co-designed by Jony Ive and Marc Newson. The camera was part of a Sotheby's auction meant to raise money for the anti-HIV/Aids charity organization (RED). The unique collector's item sports an unusual mixture of Ive's Apple-esque product design language and Newson's biomorphic industrialism, while retaining the signature Leica style. Ultimately, the camera proved extremely desirable: It sold for $1.8 million.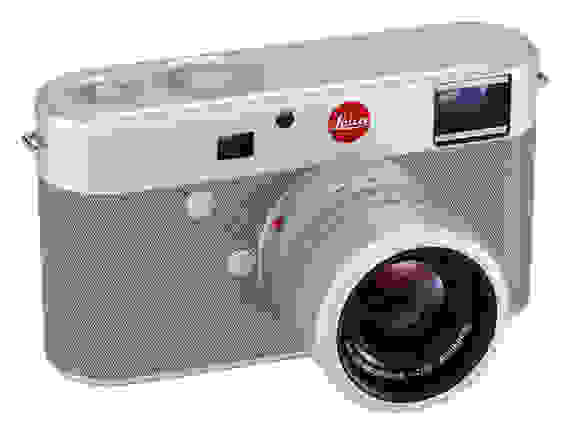 Leica Monocrom Limited Edition
For those who want images as black-and-white as their stock portfolio, there's the limited-edition Leica Monochrom. Designed in collaboration with American art photographer Ralph Gibson, this custom leather-upholstered camera looks positively restrained alongside other high-end monstrosities. No price has been announced yet, but we're going to go out on a limb and speculate that it will fall somewhere between "too much" and "sell your kidney" prices.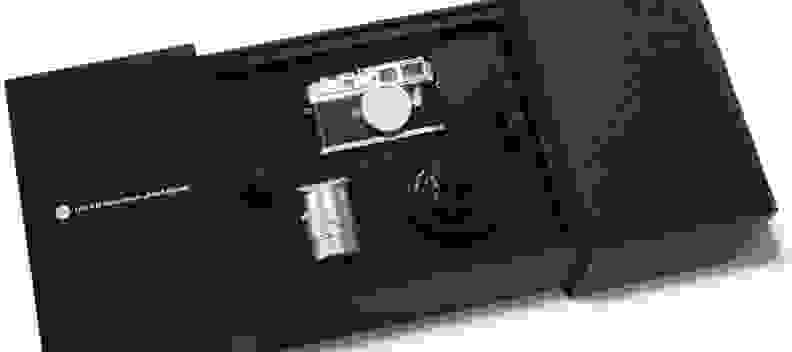 Hasselblad Lunar and Stellar
Any look at the world of overpriced cameras would be incomplete if it didn't include the ultimate photographic follies: The Hasselblad Lunar and the Stellar. Essentially re-skinned Sony cameras, these Hasselblads encased the perfectly serviceable NEX-7 (Lunar) and Cyber-shot RX100 (Stellar) in a variety of plush high end materials, with grip choices that include leather, carbon fiber, and rich mahogany. We covered the Lunar at Photokina in 2012 (spoiler alert: we didn't like it).
Handcrafted exteriors don't come cheap, if these cameras are any indication. The Lunar costs $6,500, while the Stellar can be snagged for $1,995. To put those prices into context, the "vanilla" NEX-7 and the Cyber-shot RX100 retail for $1,349.99 and $649.99, respectively. But there's an up-side: Despite their ridiculously inflated prices, these gaudy products do offer those with perhaps a little less disposable income an opportunity to join the private club of ostentatious camera owners.
---
These are just a few of the ultra high-end cameras targeting unscrupulous shoppers with too much money to burn. And despite the perceived limited nature of special editions, packages like them seem to crop up with surprising regularity. So if you missed out on the Olympus Pen Art edition and are still looking for the perfect travel camera to take to your Galt's Gulch holiday home, chances are you won't have to wait long.
[Hero Image: Flickr user "Francisco Diez"]