Cameras
The Nikon D750 Filmmaker's Kit: Is It Worth It?
Everything you need to shoot great video—but at a price.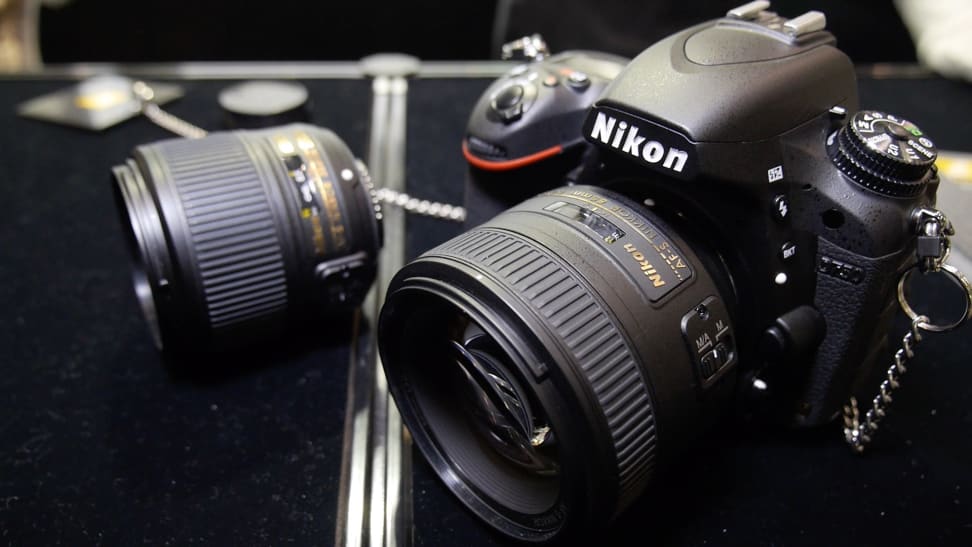 Credit:
Nikon probably isn't the first camera company you think of when it comes to filmmaking. Canon tends to steal the filmmaking spotlight with its professional Cinema EOS cameras and the 5D Mark III, while Panasonic and Sony continue to make a variety of cameras that appeal to videographers. With all this competition, Nikon is generally left in the shadows.
But with the launch of the D750 and D810 DSLRs, Nikon has started to attract serious notice from the filmmaking community. So, in an attempt to promote this newfound interest, Nikon announced a new Filmmaker's Kit option for the D750 camera. It's the same option that Nikon released previously for the D810 camera, but it's $1000 cheaper.
The kit is actually a decent package for a filmmaker who is starting from scratch. It includes a D750 camera, three Nikkor G lenses, two Tifffen ND filters, Nikon's own ME-1 stereo microphone, an Atomos Ninja 2 recorder, a couple of spare batteries, and an HDMI cable. Bought individually, those items cost around $4,600 - $4,800, but when sold as a package the Filmmaker's Kit retails for $3,999, so it does offer significant savings.
Unfortunately, the deal is only good if you're a new filmmaker who is buying equipment from scratch. If you already have a backlog of lenses, a great audio setup, or an external recorder that you love, then the Filmmaker's Kit isn't a smart purchase.
Regardless, it's great to see Nikon throwing some love towards filmmakers by offering a deal like this. And maybe it's a sign that Nikon is ready to compete with the likes of Canon, Panasonic, and Sony in the battle to win over the filmmaking community.