Cameras
This Dash Cam Does More Than Just Record
Impact and lane departure warnings make driving safer.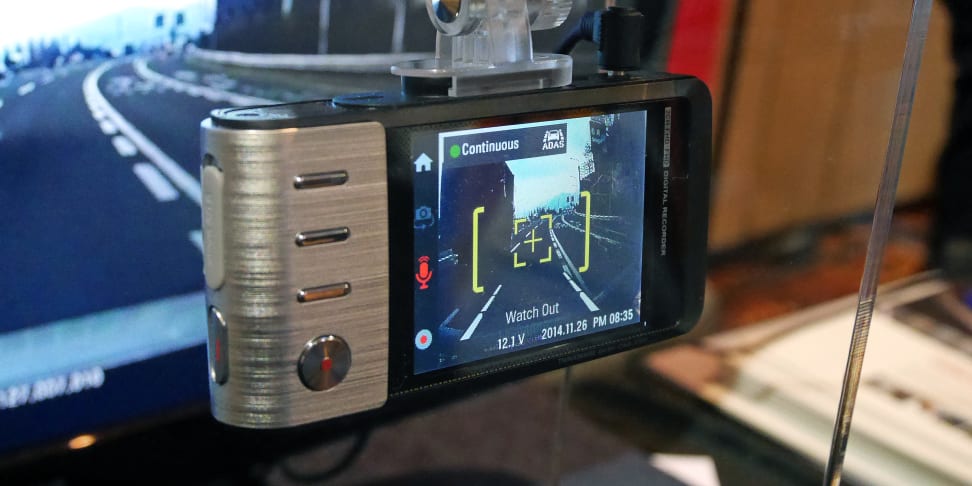 Credit: Reviewed.com / Johnny Yu
Thinkware's dash cams are already known to offer incredibly robust recording, playback, and storage options. As the company told us at CES 2015, "these aren't just GoPros with suction cups."
This year, that statement is truer than ever. The company's new cameras will do more than just document your drive—they'll actually make it safer.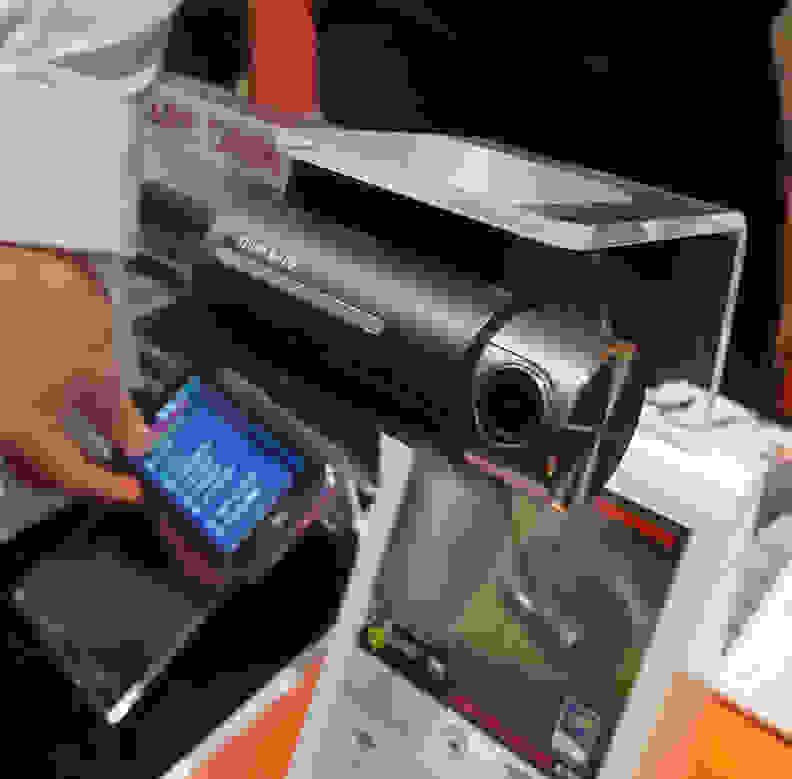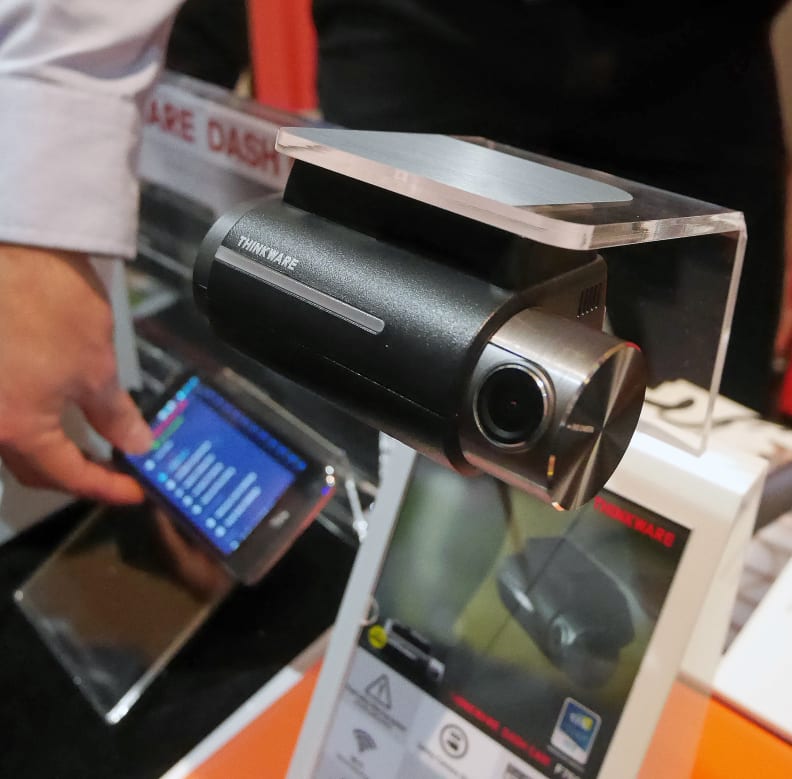 Thinkware's upcoming F750 dash cam will include a bevy of new road safety warning systems, and its existing X500 model will receive a software upgrade to add them. The cameras will keep an eye on traffic and warn the driver if they're too close to a vehicle ahead, veering out of their lane, or lagging too far behind.
We've all been there: daydreaming, dozing off, or simply not noticing what's happening to us or the cars around us. By keeping the driver aware and alert, these cameras lower the chance that these lapses in attention will lead to a collision.
Thinkware is planning a March 2015 release date for the F750, which sits at the top of its lineup with a $299 asking price. Other cams include the updated X500 ($249), the touchscreen X150 ($199), and the entry-level H50 ($99).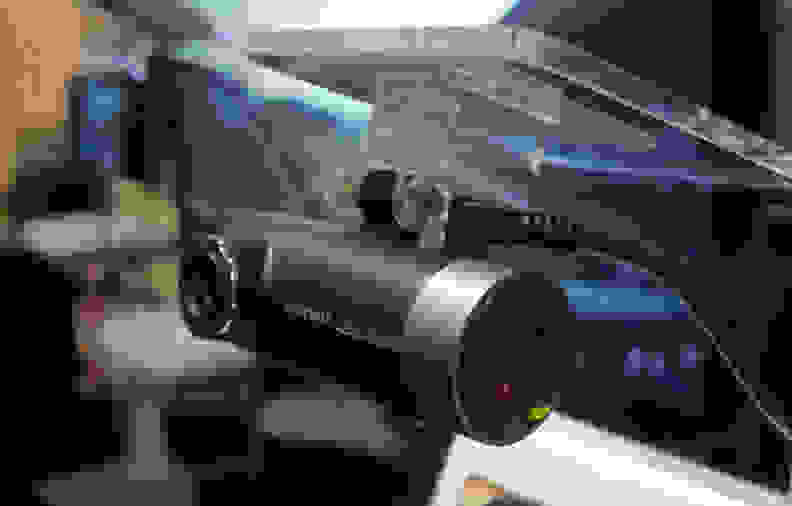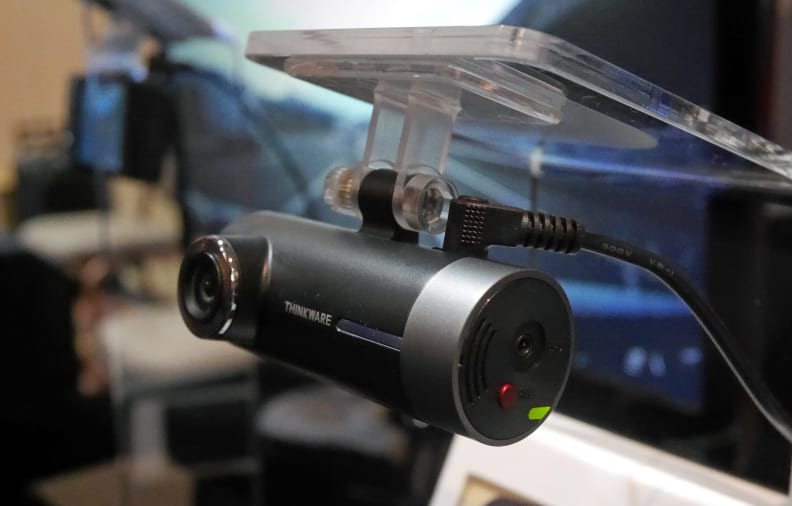 All of these cams continually record, overwriting older footage when storage fills up. Drivers can manually protect specific segments if they spot something interesting, but the cameras also have built-in impact sensors. When an event triggers the sensor (such as a collision), the software automatically protects the 10 seconds before and 50 seconds after impact.
Already well-established in Canada and South Korea, the company has a small but growing presence in the U.S. For now, American consumers can find these dash cams online, at BestBuy.com and Amazon.com.