Cameras
Throwback Thursday: Our Favorite Cameras of Yesteryear
Plenty of cameras try to be retro, but these are the ones that started it all.

Credit:
In the past century or so the concept of a camera has morphed time and time again. From wet plates to film to autofocus and finally modern digital cameras, it's staggering to see just how far photography has come. People take more pictures than ever these days, devices do more and more, and the ability to share your photos is just as important now as the ability to capture them.
What does the next century hold for cameras? Who knows. But we thought it would be fun to look back at some of our favorite cameras of the past century or so. From groundbreaking consumer cameras to high-end professional bodies to the downright wacky, these cameras are truly retro-chic.
Kodak Brownie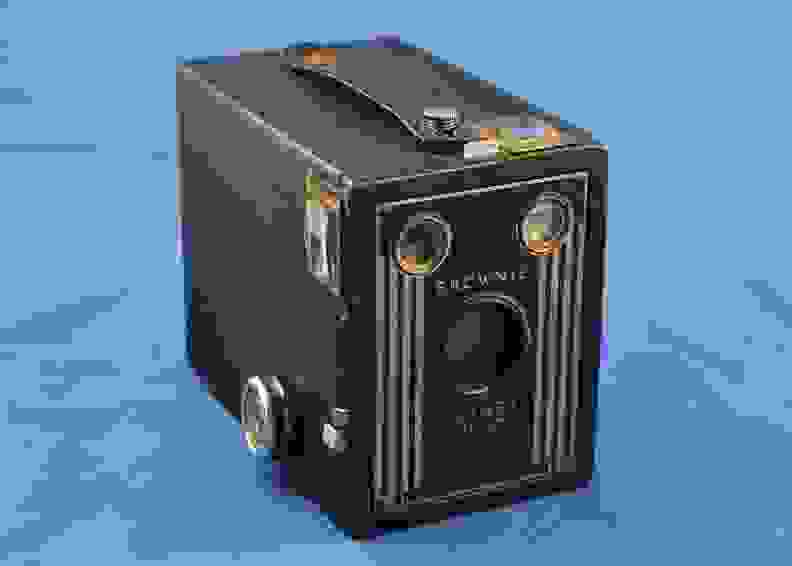 The Kodak Brownie was the original mass-market camera. Originally sold for just $1, this was a camera designed for everyday people who wanted a box that could take photos. It arguably kicked off the modern photography movement, taking photographs from a hobbyist's novelty to an everyday part of our lives.
Nikon F
In designing the F back in the 1950s, Nikon had to overcome numerous technical challenges to match what existing rangefinder cameras could do. In doing so the company produced what became a hallmark of SLR design, with many groundbreaking advances that set the tone of camera design for decades to come.
Pentax ME-F
Though some earlier cameras features the ability to automatically focus on a subject, the Pentax ME-F was the first SLR that had the capability. Despite its legacy, the ME-F is largely considered a flop, mostly because when it was released in 1981 it cost nearly $1,000 when paired with the necessary AF-capable lens. Though it would take years before autofocus became useful for most SLR photographers, the ME-F has the honor of being the first.
Canon EOS 650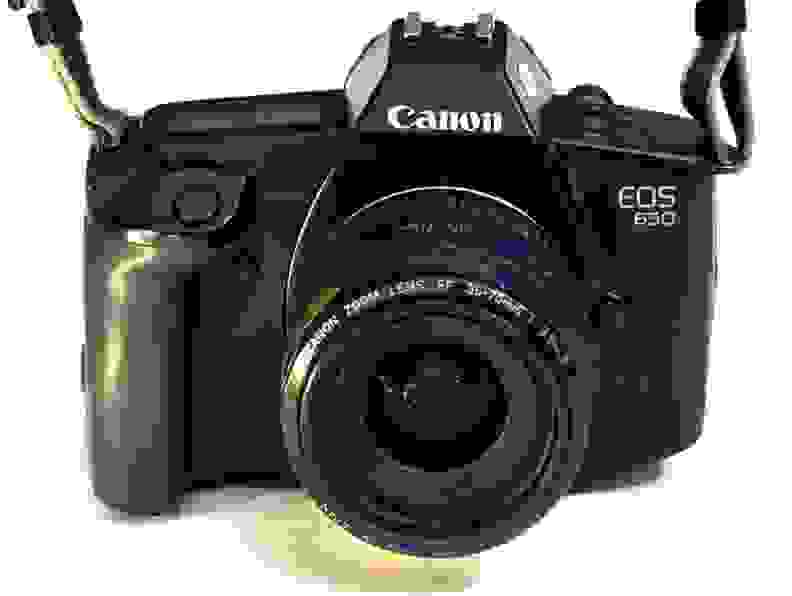 Unlike other camera manufacturers, Canon went all-in on autofocus in the late 80s with the debut of the EOS EF mount. Debuting with the new lens system, the Canon EOS 650 was the first in a long line of successful autofocus-capable cameras from Canon. As news and sports photographers saw the advantages of the EOS system in the coming decades, Canon would grow into the dominant professional force that it is today.
Hasselblad 500C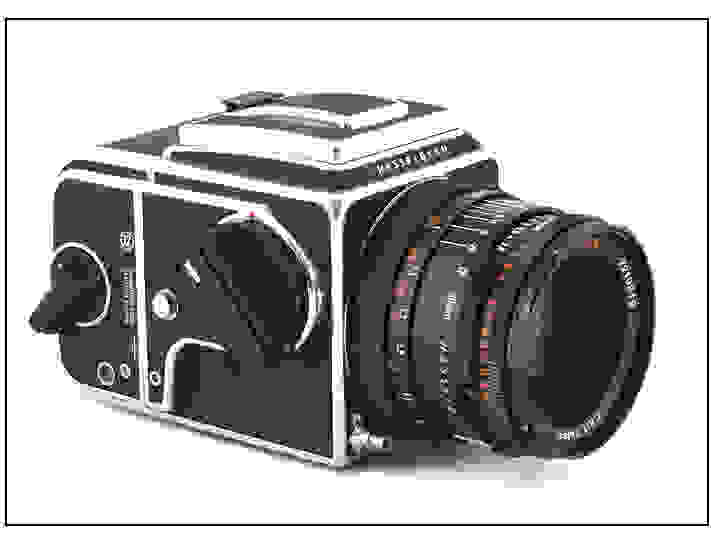 There are few cameras that can claim to be as well-designed as the Hasselblad 500C. There are even fewer that can also claim to have been in space. The Hasselblad 500C is one of the few cameras to have that distinction, accompanying NASA on several space-bound missions, including to the moon. Several of these special cameras are still on the moon, as their weight was traded for moon rocks in what is surely the worst barter in the history of the space program.
Canon F-1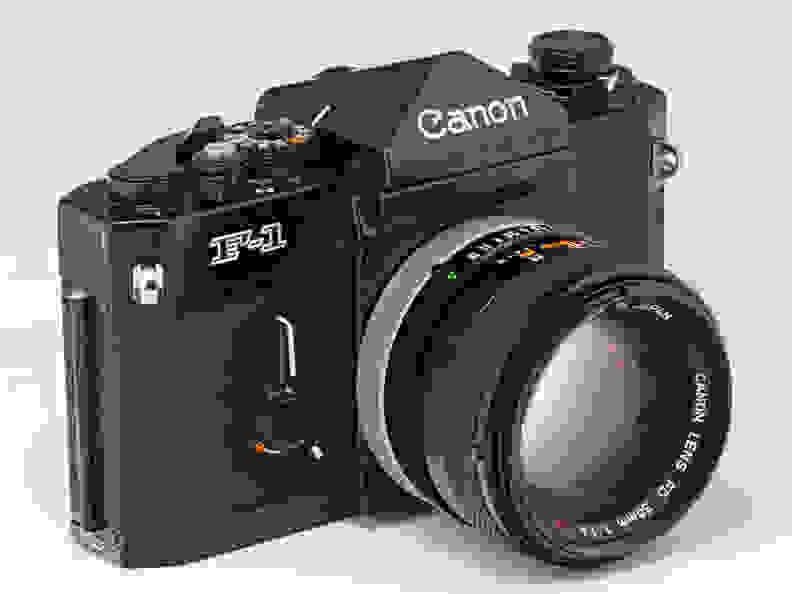 The Canon F-1 is one of the most beloved film cameras of all time, debuting back in 1971 with Canon's line of FD lenses. The F-1 system grew to include a number of fantastic accessories, with several variants of the F-1 released later. Our favorite is probably the F-1 High Speed which had a pellicle mirror (similar to Sony's SLT line of translucent mirror DSLRs seen today) that let you see your subject even while shooting at high speeds.
Olympus OM-1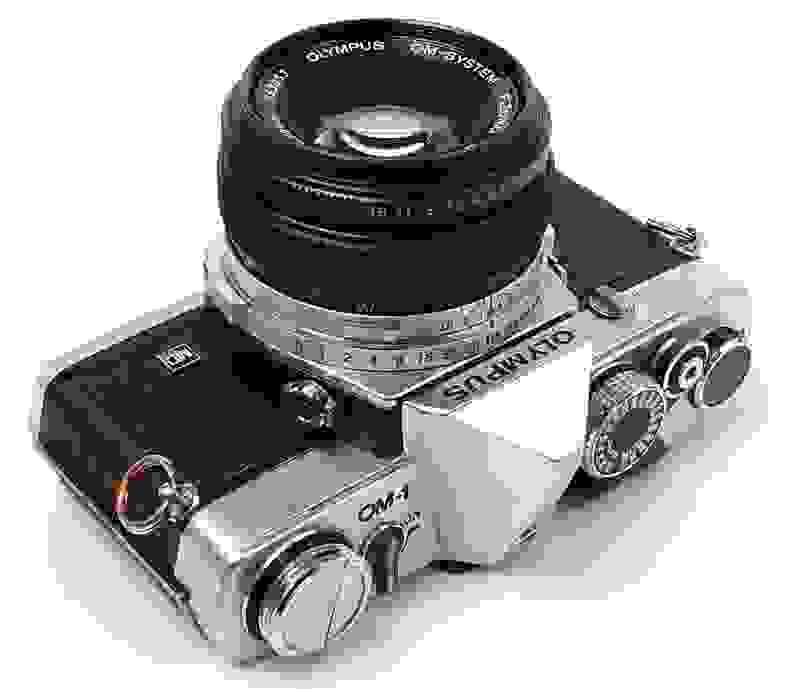 Designed by Yoshihisa Maitani, the Olympus OM-1 is simply one of the most gorgeous cameras we've ever seen. It was one of the first SLRs in which a premium was placed on keeping the size and weight to a minimum. The result is a compact, mechanical SLR that stands today as a benchmark of high-quality camera design. The design is so good that Olympus's modern-day OM-D cameras draw their design inspirations almost directly from Maitani's original.
Ilford Witness
The Ilford Witness is an oddball in the camera world. It debuted in 1947 as the product of two German Jews who were exiled to Britain during World War II. Doomed to failure, it wouldn't see production until 1952 and only a few hundred were ever made before it had to compete with the likes of the Leica M3. It was incredibly expensive for the time, but it is a camera that has one of the most interesting backstories and, in my mind, the best model name ever.
Zenit "Photosniper"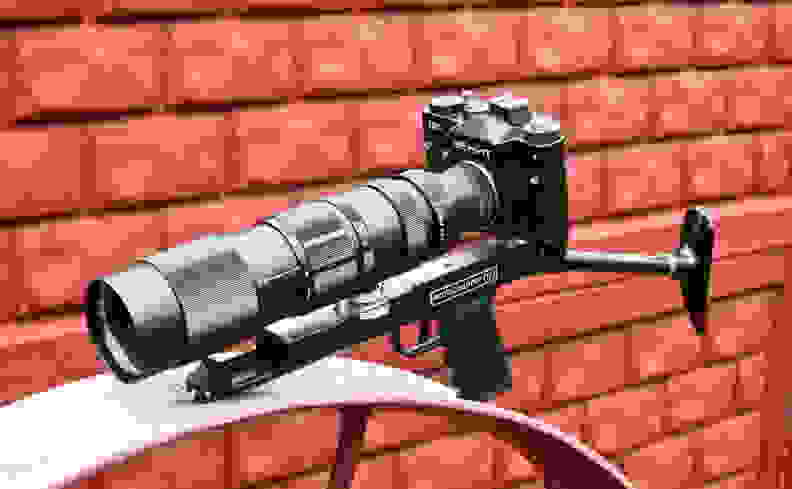 Yeah, this qualifies as the "wacky" entrant we mentioned in the intro. Apparently these were designed for trained gunman to get better telephoto shots with their insanely honed ability to aim gun-like things at people from far away. It's perfect for those portraits where your subject convincingly thinks they are about to get shot in the face. Oh, Russia.
Leica M3
There is no camera design more iconic than the Leica M3. Debuting in 1955, the Leica M3 was produced for more than a decade, with a design that has lived on long after that. It was one of the most successful rangefinder cameras of all time. Though subtle improvements arrived with the M4 and later versions, the M3 stands as the high watermark of Leica's influence in the camera industry.
Contax 645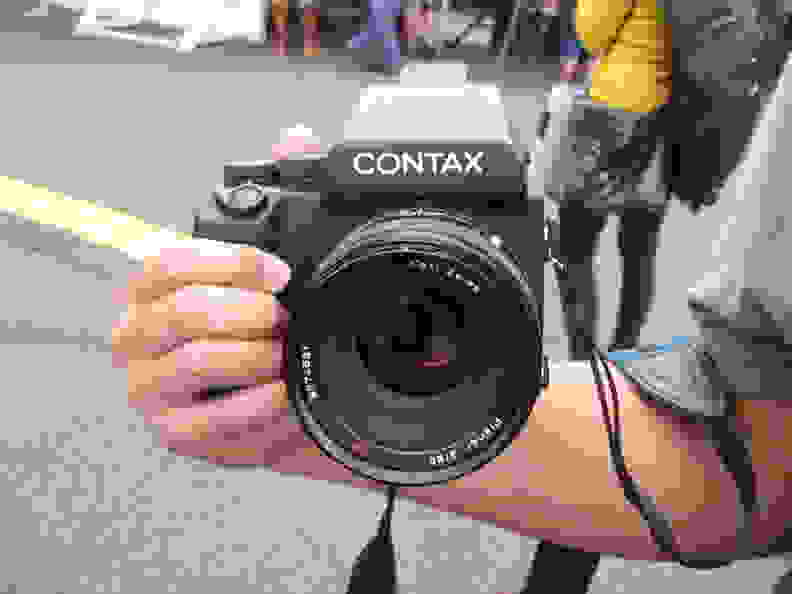 The Contax 645 is considered by many who shot with it to be the last of a dying breed of ultra-capable, extremely well-built pro-level film cameras. Though you can easily swap in modern digital backs to go with it, there's just something spectacular about the attention to detail and quality of construction that went into the 645 when it debuted. While plastic cameras have allowed manufacturers to produce high-end cameras for under $1,000 these days, the Contax 645 makes a strong case for going all out on design, price be damned.
Minox B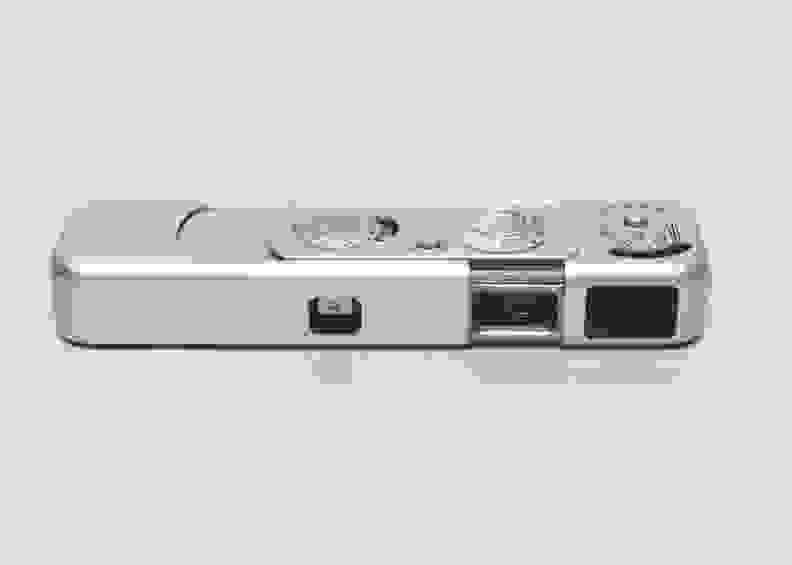 The Minox B is like a British penny: adorable, if not altogether practical. These flat cameras with slide-out lenses and a range of compact accessories once turned camera design on its ear, though luckily not for good. Other than being teensy, the Minox B cameras have probably also been used, at least once, by a real-life spy. That's enough to make the list.
Polaroid SX-70
Though you probably just knew it as "a Polaroid," the SX-70 is one of the most beloved cameras in history. From its chrome finish to the ability to instantly share your photos with those around you, the SX-70's reputation as a beloved camera is well-deserved. Film may be a thing of the past to most people, but if you're cool enough to make it into an Andre 3000 song, you're cool enough for anyone.
Hero photo: Flickr User "jimoconnell" (CC BY-NC-ND 2.0)
Up next
Get Reviewed email alerts.
Sign up for our newsletter to get real advice from real experts.