Cameras
Make the Most of Your Leaf-Peeping Pictures
Rich foliage is incredibly rewarding to photograph. Here are some tips for productive leaf-peeping.
Fall is here, the leaves will start turning pretty colors any day now, and some of us will use it as an excuse to drive somewhere and spend a day walking around and looking at trees. (The tourism industry here in New England calls it leaf-peeping. Does anybody else call it that? That's a serious question.)
Seriously, rich foliage is incredibly rewarding to photograph. Even total novices can take beautiful pictures of such vivid colors, and just about any camera is up to the task. But there's always room to grow, so we've gathered some shooting tips for the best results, as well as some buying advice if you're looking to snap up a great new camera for landscape photography.
Remember the Basics and Vary Your Shots
We go leaf-peeping to enjoy autumn's short-lived natural beauty. That beauty is most apparent when we stand on the top of a hill and gaze upon a valley filled with red and orange foliage. We get sucked in by the scene. Just don't let the gorgeous views wipe from your memory the basic principles of photography.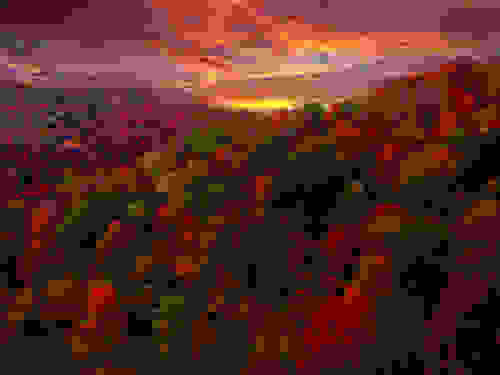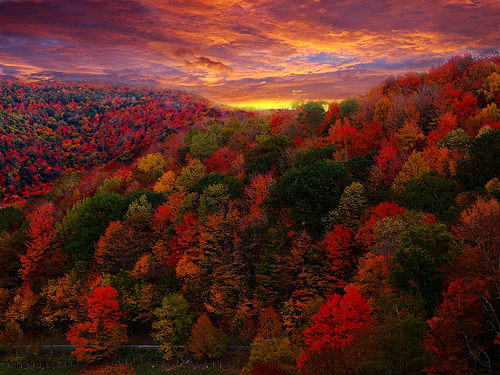 Most importantly, leave some of the sky in your photos—give it one-third of the frame, or even two-thirds if it's particularly striking, as it often is around sunrise and sunset. Those so-called golden hours are the best times of the day for photography, period, so arrive early and stay late. Try to get some details in the foreground to give your shots some scale and perspective. And don't forget to vary your shots. Don't take only wide landscape shots, or just leaf detail shots. Getting a mix of perspectives will be rewarding later, when you sit down to sort through your haul.
Work With Your Point-and-Shoot's Limitations, or Buy an Interchangeable-Lens Camera
Think about what you want from your landscape shots. Is the goal an all-encompassing, colorful foliage photo for your desktop wallpaper or Facebook cover photo? Just about any camera can do that—even the camera on your smartphone. There's no need to buy a new compact just for leaf-peeping season.
But what if you want a sharper, more detailed photograph, something that you can print at high resolution, or on a big canvas? You'll need an interchangeable-lens camera. Even entry-level DSLRs like the Nikon D3200 or compact system cameras like the Sony NEX-F3 can pick out individual leaves in vast swathes of foliage, and capture the lighting nuances that give shots a unique look.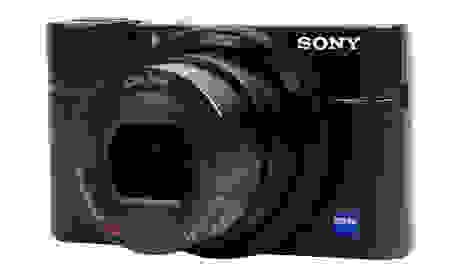 If you need to compromise, the Sony RX100 is the most capable compact on the market. At $650, it's more expensive than several entry-level interchangeable-lens models, but the results are similar, and it fits in any pocket. Whatever you buy, make sure that the camera keeps barrel distortion and chromatic aberration under control. If not, you'll end up with a curved horizon and ugly green or purple outlines along tree branches. Check our resolution test results and sample photos for these flaws.
Use Camera Settings To Your Advantage
The photo industry has made it incredibly easy for anyone to use a camera. Even some professional cameras have automatic shooting modes, and they'll all take decent photos. But a few minutes of tinkering can produce some striking results, even without switching to a manual shooting mode.
Most cameras offer a vivid color profile. Turn it on while you're leaf peeping, as it'll really bring out the reds, oranges, and yellows in the foliage. Activate your dynamic range compensation mode (different manufacturers have different names for it, but most cameras offer it in some form). It helps prevent detail loss in the darkest and brightest areas of a photo. Even better: If your camera has an HDR shooting mode, try using it. This mode snaps two or more shots at different exposures, and automatically stacks them into one photo with a wider dynamic range for a more striking look. (We recommend doing this on a tripod, though handheld shots will probably turn out OK.) Plenty of new cameras offer a mode like this, as do some smartphones, including the iPhone 5.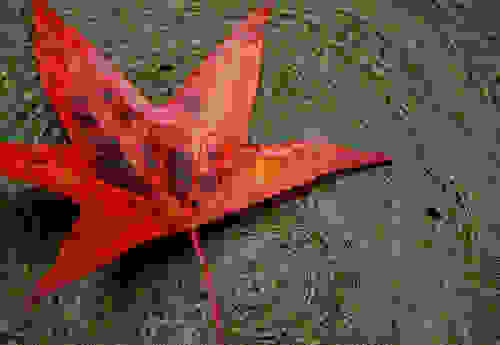 If you're feeling ambitious, experiment with sharpness and contrast settings. These settings are usually found only on interchangeable-lens cameras or high-end compacts, but they can have a nice impact on how much the changing leaves pop out against the sky. And if you really want control over your photos, shoot in RAW mode (again, typically only available on higher-end cameras). Take it home, load it into some decent editing software, like Adobe Lightroom, and apply your own edits—it's like "developing" a digital photo. The process can be labor-intensive if you've never done it before, but the results are worthwhile.
Use a Wide Zoom Setting
Any camera you own almost certainly offers a wide-enough field-of-view for broad landscape photos—even older point-and-shoots and smartphones. Just zoom all the way out, and work with what you see. Like we've said: It's hard for foliage to be anything but beautiful.
But if you've made up your mind about getting a new camera and plan to shoot a lot of landscapes, a wider lens is better. (Focal lengths can be confusing, so educate yourself here if you need to catch up.) For compact cameras, a 25mm equivalent or less is suitably spacious for expansive landscape shots. Some of our current favorites with wide berths include the Canon S100 high-end compact at 24mm, the Samsung WB850F compact zoom at 23mm, and the Panasonic FZ150 superzoom at 25mm. Both the S100 and FZ150 have been replaced by newer models, so you might find them on sale.
Basic interchangeable-lens cameras usually come with an 18-55mm kit lens (approximately 28-80mm equivalent). These kit lenses are wide enough for basic landscape photography, but if it starts to become a more serious hobby, you should look into a wider lens. A bright or "fast" maximum aperture (identified by a f-stop number, such as f/1.8) isn't particularly important in landscape photography, but it does typically imply higher optical quality.
Plan For Inclement Weather
It's the fall. The weather is taking a turn for the tough in most parts of the country. There's a good chance it'll be overcast or even rainy. But don't let that ruin your leaf-peeping trip—the softer light might even enhance your shots, like it does during the golden hours.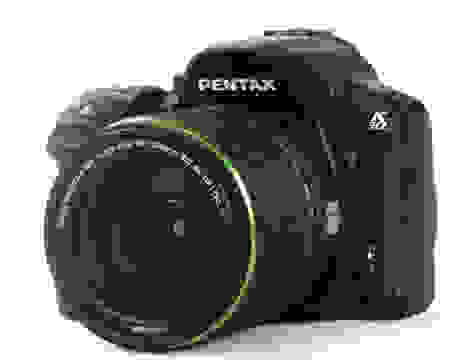 A little planning can keep your camera clicking even if the skies do open up. Bring a plastic bag, rip a hole for the lens, wrap it around the rest of your camera and secure it with a rubber band. You could always buy a weatherproof camera, though waterproof point-and-shoots usually have poor lens quality, so they aren't a great option for landscape photography. The Pentax K-30 is the most affordable weatherproof DSLR ($850 with lens), and it earned great all-around scores in our lab tests.
Put Down the Camera for a Minute
Breathe the fresh air, enjoy the relative quiet, and look at the trees through your own eyes instead of an LCD. Have fun!
Up next
Get Reviewed email alerts.
Sign up for our newsletter to get real advice from real experts.