Cameras
Purrfect Your Fur-tography With These Pet Camera Gadgets
Wearable cameras and home monitoring systems provide an unusual look into your pet's daily life.

Credit:
Every pet owner has wondered what their pet was up to while they're gone. When your dog (and, less often, cat) greets you at the door, you can't just ask them what they accomplished that day—you won't get a straight answer. Some places have decided to attack this serious problem by creating a direct neural interface between humans and animals. Others made cameras.
Whether it's just for the fun of getting snapshots from a cat's point of view, or for the peace of mind of knowing your dog hasn't set the house on fire somehow, there's a surprising number of cameras designed to let owners get a glimpse into their animals' secret lives.
Uncle Milton's Pet's Eye View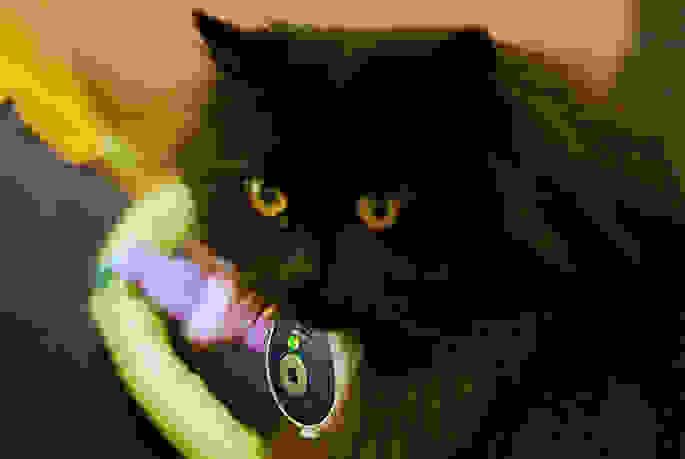 This one is pretty basic, but it's cheap and simple to use. This camera attaches to your pet's collar and snaps a photo at pre-set intervals. Its internal memory holds up to 40 images, and it charges its battery and transfers the images via USB to a Mac or PC.
If the Uncle Milton label didn't give it away, this camera is more of a toy than something like a GoPro. For only $40, though, it's the least expensive way to turn your dog into a photographer.
• Simple to use, automatically takes photos in 1/5/15-minute intervals
• Charges and transfers images via USB
• MSRP $40 ($30 on Amazon)
Mr. Petcam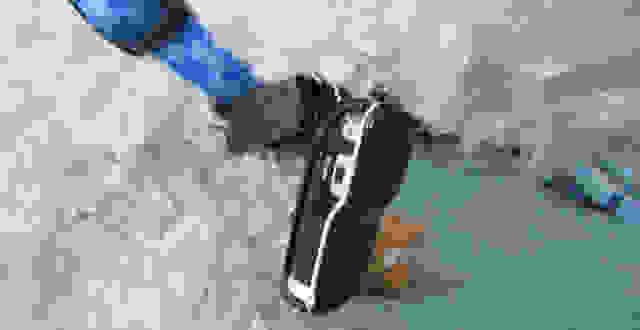 The next step up, the Mr. Petcam collar-mounted camera records video rather than taking still images. It captures audio as well, in case you want to hear all the interesting things your pet is saying. It is sound-activated, and shuts off after five minutes of no noise, because who wants video from the point of view of a napping dog?
Costing only $46 after shipping, this camera is not without its drawbacks: It only outputs in .avi format, and it's not waterproof. As a fun novelty gadget, though, this camera is reasonably priced.
• Records up to 3 hours of video
• Sound-activated, shuts off after five minutes of no noise
• $46 (after shipping)
Eyenimal Petcam (Distributed by Dogtek)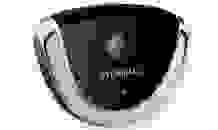 Now we're getting a bit more serious, and quite a bit more expensive. Eyenimal makes a series of pet cameras that have more features than the ones we've listed so far. Its basic model, the Petcam, goes for $99. The Petcam's battery allows for up to 2.5 hours of continuous recording. It uses flash memory as its storage medium, but can hold up to 4GB of footage.

• Up to 2.5 hours of continuous video recording
• 4GB of flash memory, transfers via USB
• MSRP $99 ($79 on Amazon)
Eyenimal Cat Videocam
Eyenimal's Cat Videocam is the next step up from their basic Petcam. Designed for cats, this camera is smaller, and features night vision, movement detection (so it shuts off when the cat isn't moving, which is about 99% of the day), and a water-resistant body. This thing will set you back at least $99, though.
[Promotional video of Eyenimal's Cat Videocam (Warning: French)]
• Same battery life and memory capacity as Petcam
• Night vision
• Movement detection
• MSRP $129 ($99 on Amazon)
Mutt Mount
None of the cameras listed so far has the image quality of a GoPro-style action cam. If you already one of those and want to make cool videos like these, the Mutt Mount accessory will let you securely strap it to your dog. This is a great way to get amazing, high-definition shots from the point of view of man's best friend.
[Footage from GoPro attached to Mutt Mount]
Sony also has a similar mount for their action cams. Just make sure you train your pooch not to roll around too much.
• Camera can be mounted on animal's chest or back
• Ideal for people who already have an action camera
• MSRP $45.60
Mydlink Network Camera System
Maybe you don't need footage from your pet's point of view—especially if you have an indoor animal that just sits around all day. But if you still want to take a peek at them while you're away, network-connected cameras are an inexpensive way to check in on your home.
The mydlink home network camera system lets you easily set up surveillance cameras that connect to your home's wireless network. Their D-ViewCam software (free with the camera) lets you access live video feeds from any device with an internet connection. The cameras can also be set to start recording when they detect motion, and even send you an e-mail.
While security and surveillance are the primary uses of these cameras, they can easily fill in as pet monitors. At $90 a camera, though, we hope you plan on doing more with them than just finding out if Fido sleeps on the couch when you're not there to stop him.
• Simple wireless surveillance cameras
• Access live video feed from any device with an internet connection
• Basic camera (DCS-930L) is $90, $45 on Amazon
NetGear Vuezone
The NetGear Vuezone camera system is a bit pricier than the mydlink system, but it comes with a few more features. The idea is still the same: Set up some cameras that connect to your home's wireless network, then view live feeds from your computer, smartphone, or iPad.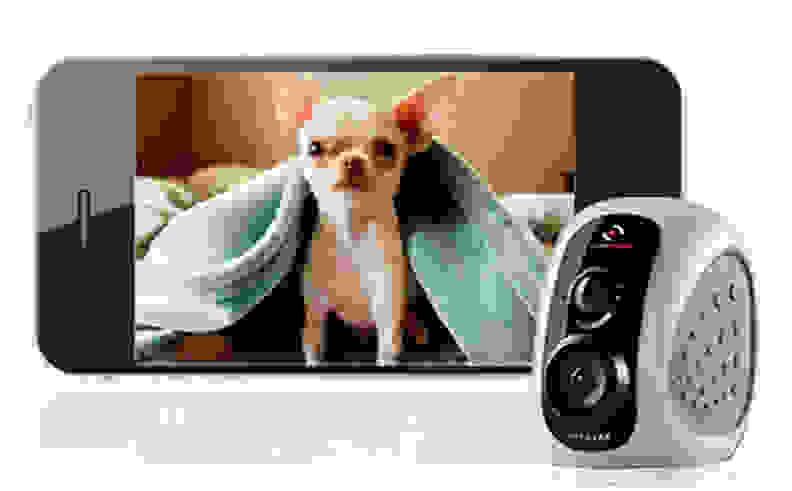 Like with the mydlink system, you can get an e-mail alert when the camera detects motion, but the message will also come with a snapshot or short video clip attached. You also get to pan and zoom the cameras from your computer, letting you zero in on a small area of a live feed while yelling, "ENHANCE!"
However, those perks cost you extra: $49.99 a year, or $4.99 a month for their Premier service plan. At that point, it is similar to paying a monthly service plan for home monitoring, so you should definitely be doing more with it than just watching Fluffy hack up a hairball on your rug.
• Wireless surveillance camera system
• Access live video from iOS or Android device
• Motion detection e-mail alerts, with image or short video clip (requires service plan)
• $130 for basic, 1-camera kit; $49.99/year or $4.99/month for Premier service plan
The K9 Storm Intruder
If money is not an issue for you, then you should consider equipping Spot with one of these. The Intruder, made by K9 Storm, is the ultimate pet camera. The vest has load-bearing rings for easily lifting or lowering your dog, or for attaching a parachute to it. The camera lens is extremely durable, and comes with night vision. It's also waterproof, which "enables amphibious assaults." Seriously, what more do you need?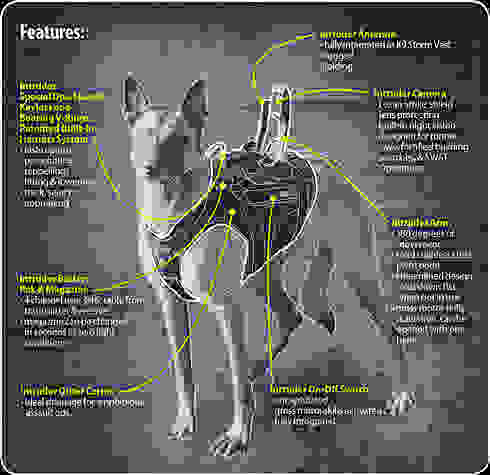 No pricing info is available, but according to this article, US Navy SEALs paid K9 Storm $86,000 for four of these babies. Totally worth it.
• Built-in harness system
• Durable, strike-resistant camera lens
• Night vision
• Waterproof
• $86,000 for four, so… ~$21,500? Plus tax?
[Hero image: Flickr user "musespeak"]