Cameras
Will You Miss Fuji's Hybrid Viewfinder?
Fuji dropped the hybrid finder from the X-E1 in favor of an OLED EVF. Is it a wise move?
Fujifilm has been busy carving out a cozy niche for itself in the years since Photokina 2010, where they announced the X100. The X100 is a cool camera on many levels, but if there's a single feature that promoted it to must-have status, it's the optical/electronic hybrid viewfinder. The hybrid finder is also a centerpiece component of Fuji's X-Pro1 flagship, interchangeable-lens camera, with a mighty $1,699 body-only price tag.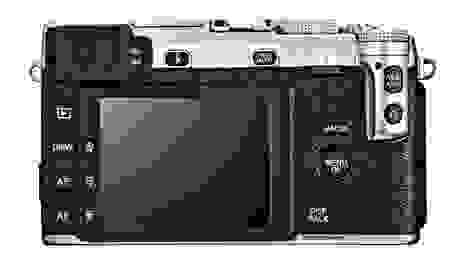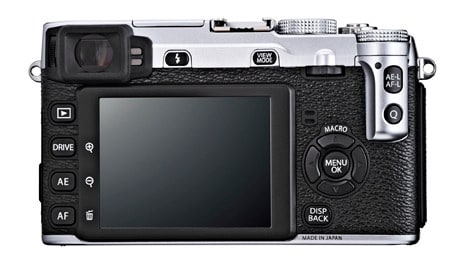 This week, Fuji announced the X-E1, which drops the hybrid finder in favor of an OLED EVF, and carries a considerably smaller price tag at $999 (body only). Otherwise, it's strikingly similar to the X-Pro1, with the same sensor, lens mount, and a similar control scheme. It begs the question:
Do you care that Fuji dropped the hybrid viewfinder from the X-E1?
Read our staff's responses below, and tell us why we're wrong in the comments below.
**Ben Keough* (@powerisadrgn) [**Ben is the newest member of the DCI team! He's written for a variety of other camera sites, and we're stoked to have him with us. Please give him a warm welcome. He gets the lead-off spot today, no pressure.**] It's not really clear at this point whether dropping the OVF portion of the finder in the X-E1 is a cost-cutting move, product differentiation, a confession that the hybrid finder wasn't working, or some combination of the three… but personally I don't think I'll miss it one bit. I spent a few weeks testing the X-Pro1 earlier this year and by the end of my time with it, I rarely found myself using the OVF feature. It was simply too finicky when shooting near macro range, the framing lines were terribly inaccurate, and the EVF was good enough that I rarely stumbled across a compelling case for switching. It's a shame—I was really excited about the hybrid finder when it was announced, but the reality didn't match up at all to what I'd imagined.
Jeremy Stamas (@nematode9): I don't care that much. The hybrid viewfinder is a really cool feature, but I don't think there are that many camera users out there who will require or appreciate that kind of viewfinder. It's smart for Fuji to cut costs to compete with other mirrorless system cameras, and switching over to a completely electronic viewfinder is a sure way to bring the price down.
Christopher Snow (@BlameSnow): Nah. I mean the hybrid viewfinder was cool, and it makes you feel like a fighter jet pilot, but real world usability was marginal. I shot with it, but only because I thought the HUD technology was so impressive, not because it was the best solution for framing. As long as the X-E1's finder doesn't introduce a long delay, I see the omission as a logical downgrade for a more affordable camera. We still get the X-mount, the manual controls, and the retro style. If all that's missing is a luxury of dubious usefulness, the X-E1 will still be one hot camera.
Liam McCabe (@liammmmccabe): The concept was cool, the execution was decent, but in practice, it raises too many issues with framing to be worth the trouble. But the EVF in the X-E1 had better be great, just because there's no excuse for a crap display anymore.
TJ Donegan (@tjdonegan): Electronic viewfinders have come a long way in just the last 18 months. Many of the new EVFs hardly feel like you're staring at a miniature screen at all. They're not as good as optical finders, but they're good enough. If going with a normal EVF over a hybrid finder allowed Fuji to get the X-E1's price to $999, then I'm all for it. The strength of these cameras, in my opinion, is the access to Fuji's fantastic primes. For the $800 extra you'd spend on the X-Pro1 body and its hybrid finder you could pick up the excellent XF 60mm f/2.4 Macro or a lens mount adapter with plenty of cash left to spare.*
So what do you think? Are you an X-Pro1 owner, cranky that you can get almost the same camera for nearly half the price? Or does the hybrid finder make your shutter finger tingle? Sound off!