Cameras
The Year in Review: Camera Trends in 2013
This year was a roller coaster ride for the camera industry, and the future remains uncertain.

Credit:
The camera industry has recently gone through a number of rough, uncertain years, but perhaps none was quite so brutal as 2013. With sales lagging badly in some key areas, and the best segments only holding steady, these are uncertain times for camera makers. But even so, there's been an influx of new high-end models brought to market this year, including some of our favorite cameras in recent memory.
As we head towards 2014, it seems only fitting to look back at the trends that dominated the industry over the past 12 months.
Point-and-Shoots Repent: The End is Nigh
While 2011 was a down year for point-and-shoots, and 2012 wasn't much better, 2013 still managed to be far worse than anyone anticipated.
Shipments of fixed-lens cameras (any camera where the lens doesn't come off) fell by roughly 40% year-over-year, according to the Camera & Imaging Product Association (CIPA). High-end compacts aimed at more advanced users fared better, but entry-level point-and-shoots are more or less going extinct.
It's been a time of reckoning for many compact camera manufacturers. Conditions in the market are so grim that once-proud names like Kodak have decided to focus on the comparatively booming business of 2D printing instead.
What's replacing the $100 point-and-shoot? Smartphones, of course. It's a point that we've been hammering on again and again for the past two years: The smartphone has replaced the point-and-shoot in most people's daily lives. Luckily, this year...
Smartphone Images Aren't Universally Terrible
Two things have helped drive the mobile photography boom in 2013: The hardware and software behind smartphone cameras continues to improve, and social media continues to be the destination of choice for most of our photos.
These days, most of our images are sent directly to Facebook, Instagram, Twitter, or Flickr, and that means absolute image quality simply isn't the priority anymore. While most entry-level point-and-shoots still take better photos than your smartphone, that doesn't matter when nobody ever views the images at full size or prints them out.
Apps like Perfectly Clear, VSCO Cam, and Instagram have also improved dramatically, allowing for more control and more creative options on the go. With Google perhaps ready to unveil RAW shooting for Android sometime in the near future, we may not miss our cheap point-and-shoots after all.
Mirrorless is Here to Stay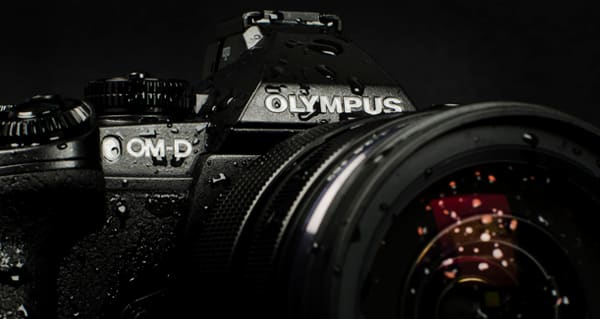 You'd think that in a year when both Canon and Nikon brought cheaper-than-ever full-frame DSLRs to market, they'd sweep all the end-of-year awards. And yet here we are in December, and the Sony A7/A7R and Olympus OM-D E-M1 are stealing the show. Sure, the Canon 6D and Nikon D600 have their fair share of admirers—and we did give the D600 a best of year award—but the A7/A7R and the E-M1 both show that mirrorless has arrived in a big way.
We're a long way from professionals ditching their EOS 1D Xes and D4s, but there's a vast, fertile middle ground that mirrorless cameras will easily gobble up.
We're a long way from professionals ditching their EOS 1D Xes or D4s for mirrorless bodies, but there's a vast, fertile middle ground that mirrorless cameras will easily gobble up. The E-M1 and A7/A7R both provide excellent build quality, can capture world-class images, and come to the market alongside a slew of fantastic lenses that will satisfy portrait, landscape, and street shooters.
There's been plenty of talk that mirrorless hasn't caught on with the general public in quite the same way (and therefore, it seems to be assumed, won't ever), but with many mirrorless cameras providing great image quality at better prices than their DSLR rivals, we think it's only a matter of time before the landscape changes in a big way.
---
What does 2014 hold for digital cameras? With the 2014 International CES hitting next week, CP+ scheduled for February, and Photokina happening next fall, there are sure to be plenty of surprises in store. Reviewed.com will be there through it all, covering everything the camera industry has to offer in 2014.