Cameras
5 tips for photographing the supermoon
Want to photograph tonight's supermoon? We're here to help.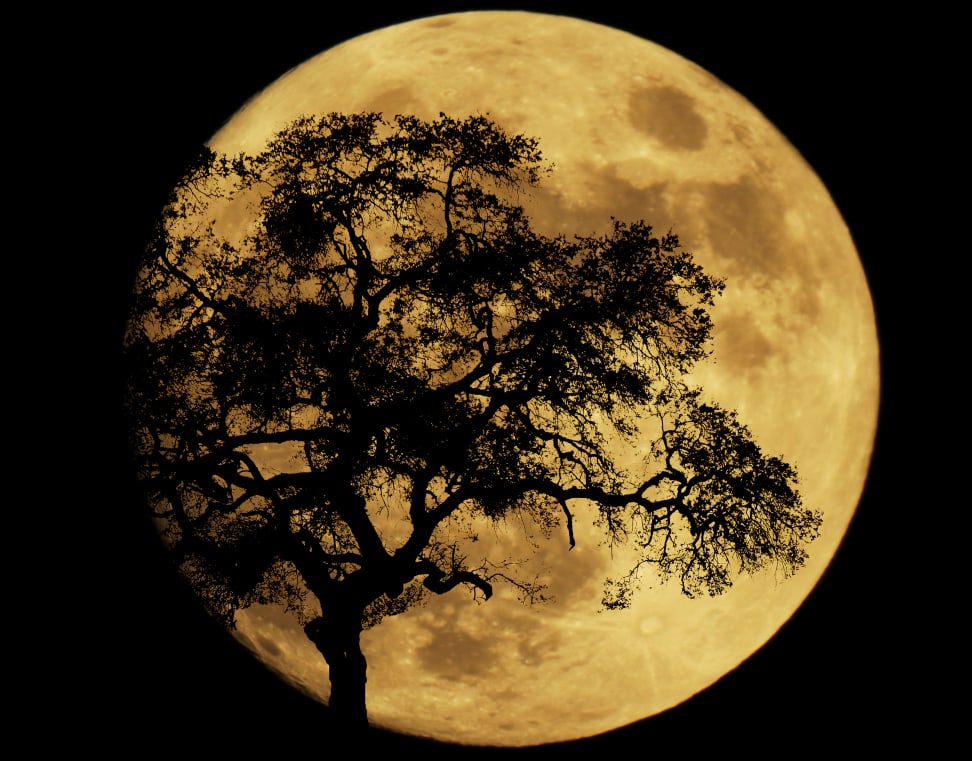 Credit: Getty / mscornelius
A supermoon (or perigree full moon if you're feeling fancy) can be a great show in the right conditions. With any large full moon, you can expect it to be big, bright, and beautiful. But even at its biggest, the moon isn't easy to photograph.
We're here to help. Here are five tips to help you take better moon photos, any time of year.
1. Use optical zoom if you've got it
This may not be much of a surprise, but the moon is pretty far away. And while it's going to be larger than usual tonight, it's still a distant object. Like all distant objects, photographing them with a wide-angle lens (such as with your smartphone) just makes them seem further away.
To properly capture a moon, you really should have something with optical zoom (even your smartphone's pinch-to-zoom won't help). The best choice is something like this Panasonic FZ2500 superzoom camera (a superzoom for the supermoon...). Second-best would be something like these clip-on lenses for your smartphone.
If you've got the new Apple iPhone 7 Plus you could even go with the phone's built-in "2x" camera, which gets you a little closer, though it sometimes doesn't work properly in low light. Either way, even an old point-and-shoot will get you closer to the moon than most smartphones.
2. Use a tripod, or something stable
If you're using a proper camera, a tripod is the best way to capture anything at night. Even the steadiest of hands will produce very shaky photos, especially when it's cold outside and you're zooming in on a faraway object. Any old tripod will do in this case, so you can even go for something cheap and get the job done just find.
If you're shooting with a smartphone, your best bet may be to bring along a blanket or something you can ball up to prop the phone up so that it's stable.
3. Lower the exposure
While it may be counter-intuitive, when shooting low light photos at night you often want to lower the exposure. This is because your camera (whether it's a smartphone or a DSLR) is generally shooting to produce a photo that's about as bright as a dark gray wall. At night, that requires ramping up the sensitivity and lowering the shutter speed, which is why you tend to get blurry, blown-out photos.
On most cameras, you'll want to simply adjust the +/- setting until the shot looks right. On a smartphone like the iPhone, you can usually just tap the moon and slide your finger up and down to help compensate. How much of a shift you need to make depends on the scene, but a little experimentation will get you a better result than blindly trusting the auto exposure.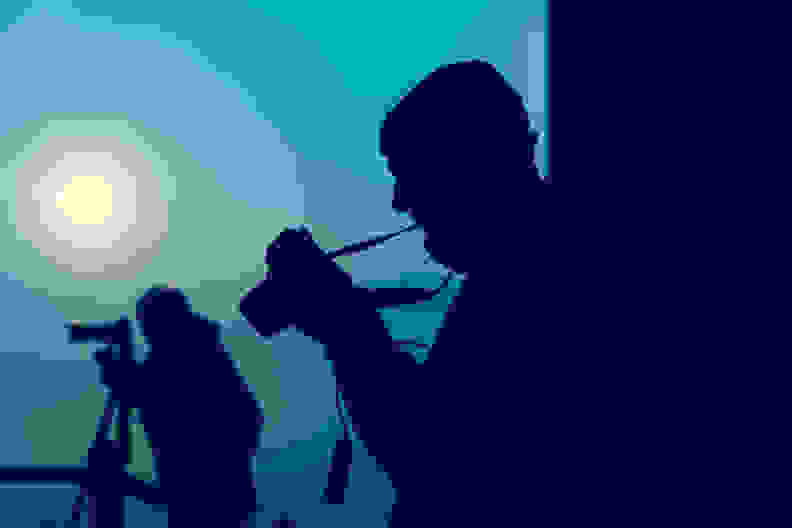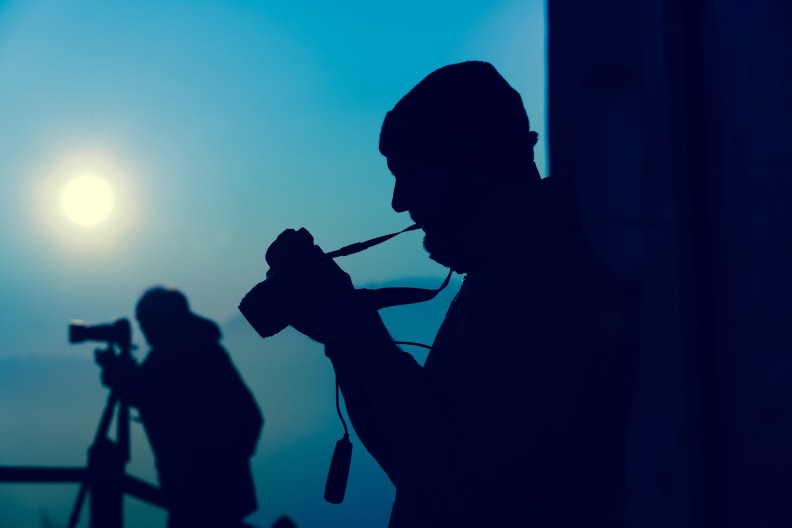 4. Shoot in RAW when available
If you own a DSLR or a newer iPhone or Android phone, chances are you now have the ability to shoot in RAW. Most smartphones and point-and-shoots spit out compressed JPEG images, a universal standard that leaves a lot of image quality on the table in order to make an image small enough that can be easily shared online. RAW gives you exactly what the camera captures, and you'll need all that detail when capturing a supermoon photo.
RAW gives you exactly what the camera captures, and you'll need all that detail when capturing a supermoon photo.
This setting isn't available in the default camera app of most phones, but it is available in Adobe's excellent Lightroom Mobile app. You'll need a subscription to Adobe to take advantage of it, but the app has a built-in camera app that offers RAW shooting if your phone supports it. Just note that RAW images don't have any noise reduction or sharpening applied initially, so at first glance it may not look as good as what your default app spits out. It just has much more potential, which the app's editing tools can tap into.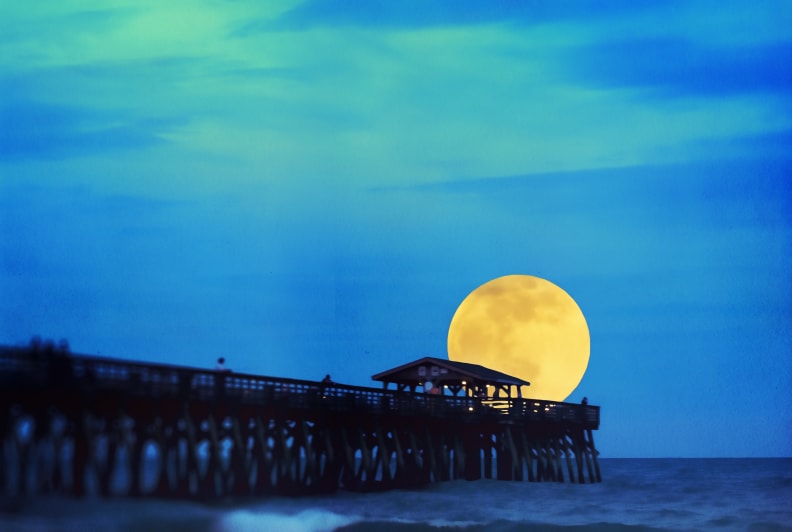 5. Capture the moon closest to the horizon
Photos of the moon by itself aren't the most exciting. Sure, you can see way more detail with a supermoon than normally, but it's still just a moon photo. For some extra visual impact, try shooting the moon when it's closest to the horizon and blocked by an object like a building or recognizable statue.
This makes for a much more interesting composition, but it also makes for a more dramatic-looking moon, since it appears biggest when it's close to the horizon line.