March 20, 2006 – Camera phone photographers will be happy to know that their world is getting better. More and more megapixels are coming on camera phones and more and more useful features are popping up too. Foxden Holdings today announced a flash that can be attached to any camera phone. The Phlash aims to provide camera phone users better lighting for a retail of $29.99.
The Phlash does not sync with the camera phone. Instead, users attach the Phlash with its sticky backing to the camera phone – or hang it with a strap - and sync it manually. The Phlash consists of a large activation button and a lamp that emits even, full-framed light, according to the release. Users must push the large button while also pushing the capture button on the camera phone.
According to the press release, there are about 100 million camera phones in use and less than a million actually have a flash unit. Dale Fox, director of Foxden Holdings and the inventor of Phlash, saw the need for Phlash because most camera phone photography is done in dimly lit situations.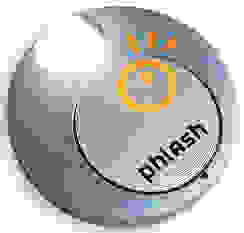 "That's ironic, considering most consumers use camera phones to take quick, candid photos indoors - at restaurants, clubs, or other places with insufficient lighting," Fox said. "To solve this problem, we developed Phlash. Phlash is 12 times brighter than most built-in flashes, and allows anyone who already owns a camera phone to finally take quality pictures indoors and at night."
Because most camera phone photography is done at a short distance, the Phlash is not effective more than one meter away. While this isn't an incredibly powerful flash, it is far better than not having one at all. In today's press release, a concertgoer lamented the fact she didn't have a Phlash at the latest Bon Jovi concert.
"Jon Bon Jovi spent a lot of time in the audience walking up and down the aisle next to my seat," said Tamara Dull from Seattle. "I took nearly 30 photos of him with my new camera phone and in every one of them he looks like a dark blob. None of my friends believe he was just a couple feet away from me."