Cameras
Adobe Announces Stock, A New Marketplace For Assets
Cut out the middle-man: buy and sell your stock images through Adobe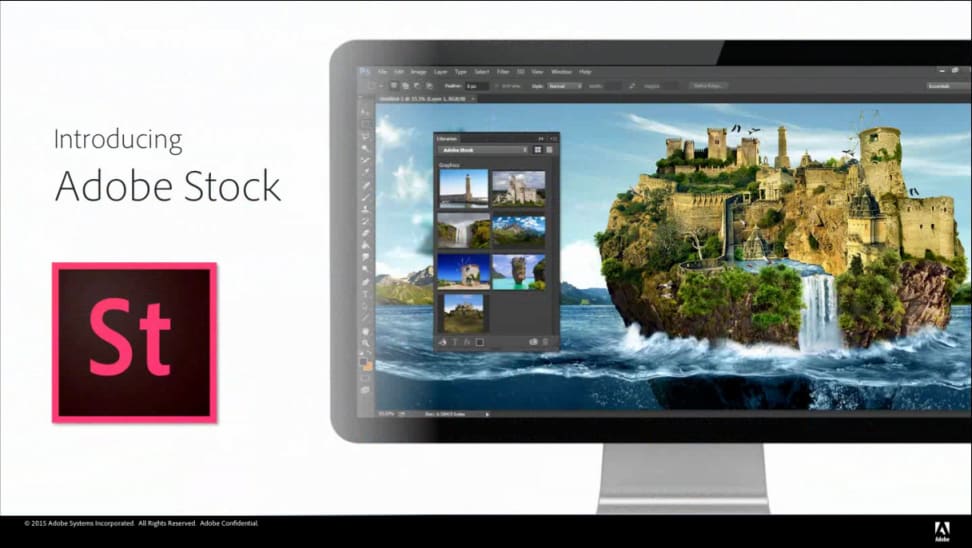 Credit:
This past January, Adobe completed its acquisition of the image and video marketplace Fotolia. Now we know what came of that transaction. Welcome to Adobe Stock.
It's Adobe's new stock photo service and marketplace and it's poised to take on similar services like Flickr or Shutterstock with 40 million images, graphics, and illustrations to start. While it's based on the services previously offered by Fotolio, it's a completely different architecture that's designed for a cleaner integration with Adobe's existing apps and software.
In fact, that integration is now hard-wired directly into the new versions of the desktop apps thanks to Creative Cloud. While you can browse the selection via the website, Adobe Stock can also be found in the appropriate apps so you can import without having to leave the program.
Pricing for the service is competitive and lines up with the rest of Adobe's subscription service. There's an option for $9.99 per image or subscriptions for 10 images/month for $49.99 or 750 images/month for $199.99. There is a deal for Creative Cloud members that gets them 10 images/month at a discounted price of $29.99.
Your edits to a watermarked image directly apply to the purchased version.
Thankfully, you have a little leeway when it comes to your purchases. Before you commit to a purchase, you can import a watermarked photo and apply any and all edits you see fit. If you like what you see, you can purchase the high-res version from inside the app and the service will automatically apply your edits.
Adobe is also offering 33% to contributors for any photos that get approved and uploaded into the service. Compare this to Shutterstock where the average payout is 25 cents per download, with increased tiers based on milestones. Plus, as an added bonus, contributions to Stock don't have to be exclusive, so you can feel free to upload/sell them to other services.
Integrating a stock photography service seems like a no-brainer for Adobe, which has long been the go-to resource for creative content professionals. For professionals and hobbyists alike, if you use programs like Photoshop or Illustrator, Adobe Stock seems like a must-have.
Related Video