Cameras
Photo App of the Week: Camera Awesome for iOS
An all-purpose photo app, but totally free to download. How does it stack up?
Camera Awesome (by photo-hosting service SmugMug) is another all-purpose photo app, cramming a shooting interface, editing options, and easy sharing into one program. Unlike all of the other worthwhile all-in-one camera apps, Camera Awesome is a free download, ostensibly as a loss-leader for SmugMug to attract some new paid users.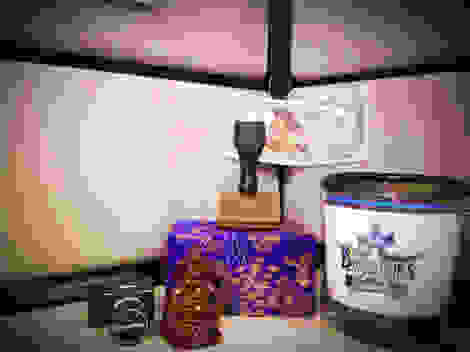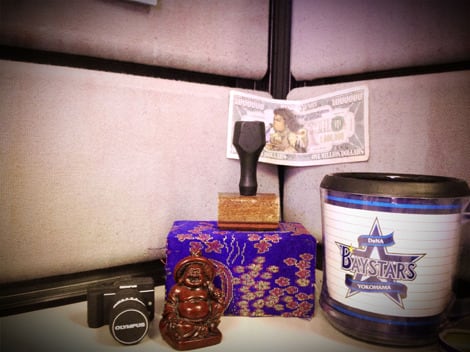 It hit the App Store a few weeks ago and is already one of the 25 most-downloaded free apps, and the number 2 free photo app behind Instagram. Even if it's on the house, it's obviously doing something right to hit the charts so hard and so quickly.
What It Gets Right
Camera Awesome obviously took some cues from the successful camera apps that came before it. The interface is quick and logical—shooting, editing, and sharing are all dead-simple, and never need more than a few taps to pull off.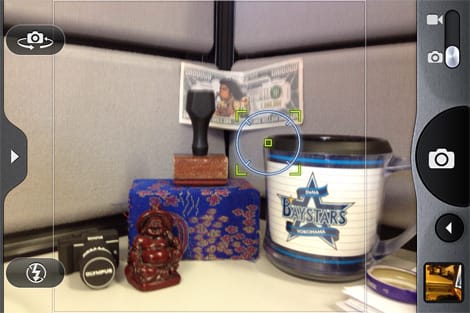 The shooting options are particularly rich, including a few drive settings and programmable timer and interval-shooting modes. Even the guidelines are more sophisticated than normal—a horizon meter and golden ratio reference are available on top of the usual thirds and square references.
Sharing is another strong point—it had tie-ins to more hosting services than usual, including (of course) SmugMug, Picasa, Flickr, and Photobucket on top of the usual Facebook, Twitter, and e-mail options.
What It Gets Wrong
There's no HDR photo support—probably the only aspect where the iPhone's native photo app is superior. The selection of free filters and effects is somewhat limited compared to what we normally see, and each additional batch of 9 filters costs another 99 cents. There's also no way to access the phone's entire camera roll—just the photos taken within the app.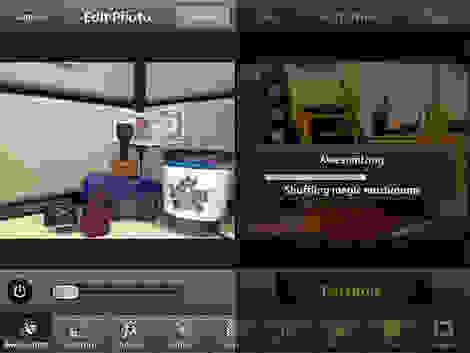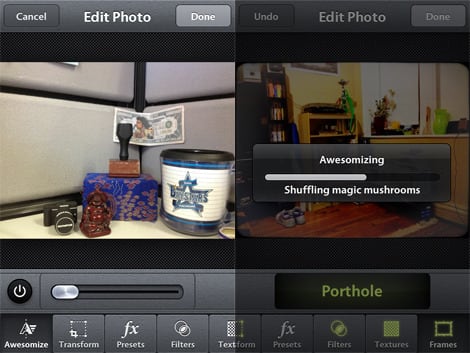 The app's humor is too twee for its own good—for fans of Michael Cera and Ellen Page only. Adjusting brightness and contrast will "Awesomize" the photo. While it's saving edits, it's also "alchemizing Jack's beanstalk" and (we kid you not) "basting camel toes." Cool man.
Worth a Download?
It's free, so why not? It's better than the default camera program, and competitive with the best all-purpose paid apps like Camera+. It doesn't offer enough to make us switch from the paid apps that we've been using for months, but for new downloaders, it's a good way to save a dollar.
{:{PhotoGallery article.attachments}:}