Cameras
Apple Unveils Aperture 1.5 at Photokina Press Day
Apple Announces Aperture 1.5, XMP metadata, open library, loupe
*Cologne, Germany, September 25, 2006 – *Apple unveiled the update to their photo workflow manager Aperture 1.5, announced at the Photokina Apple Special Presentation today. Responding to the demand and feedback from photographers, according to Apple, Aperture adds support for new cameras, an open library system for multiple storage outlets, advanced tools such as an improved loupe, XMP metadata presets, as well as integration with other Apple applications. The new software will retail for 299 euros for new users and will be available later this week. For existing Aperture users, the upgrade is free.
Introduced ten months ago, Aperture already has been used by the likes of professional photographers Steve Winter for National Geographic and photojournalist Vincent Laforet for Life Magazine. Tagged 'in their words,' Apple reserved a portion of the presentation to discuss the workflow advantages the program has given to these three professional photographers.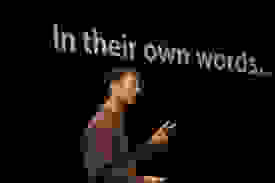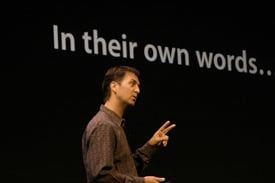 With the slogan "as flexible as it is powerful,' Apple boosts the new update will significantly improve workflow by reducing photo management time by the hours, Apple representative Ron Schoeben at today's Apple presentation. Aperture 1.5 has a new open library system as a major component to their praised flexible program. The open library offers a new "reference" high quality preview of RAW master images. Users no longer need to convert RAW images before review. In addition, users need not copy or move images from their original sources, enabling users to work on and offline from their firewire drives. The portable preview allows photographers to "literally bring all those images with you wherever you go," said Schoeben. Among other features, Aperture 1.5 comes with an improved Loupe tool. The new loupe has an onscreen menu to control zooming up to 1600%. Users can also stack multiple RAW preview images at the same time, according to Apple representatives. The loupe can be set to a "centered mode" and a "focus on cursor mode." Eliciting applause of audience members at the Apple presentation, the loupe can be detached from the mouse control, fixed to a specific spot, while previewing zooms on other images based on cursor movements.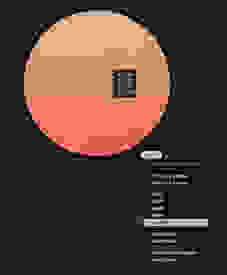 Called an "all-in-one post production tool," stated today's Apple press release, Aperture 1.5 adds improved adjustment tools directly into the photo management software. The update has an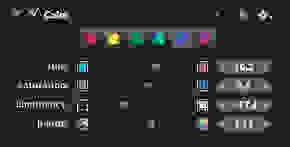 edge sharpen tool that uses a new algorithm for controlling color, with the ability to adjust hue/saturation on a color-by-color basis, said Schobeben. With the range slider scale, users can control color values with more precision than the previous versions.
To smooth the exporting process, Aperture 1.5 automatically stores IPTC data in XMP sidecar files. The added XMP metadata presets allow users to export preset information such as photographer and caption information to reduce workflow time. The "non-destructive" adjustments preset tools saves frequently used custom settings.
With support with over 50 camera models, including Canon and Nikon DSLRs, Aperture 1.5 adds compatibility with recent Fuji and Sony cameras.
In addition to English, the update offers multiple languages to the program: German, French, and Japanese.
Crowd of Onlookers Awaiting Apple's Unveiling of Aperture v1.5
With the applause of audience members, Apple Aperture 1.5 update will be free for existing users. "Every Aperture customer is going to be an Aperture 1.5 customer," said Schoeben. The update will be available for download later this week.