Cameras
Best Travel and Vacation Cameras for the Holidays
Heading out on that once-in-a-lifetime vacation? You need a camera that will snap stunning photos to remember it by.
Credit:
If you're heading out on that once-in-a-lifetime vacation, you need a camera that will snap stunning photos to remember it by. A few types of cameras can get the job done, but in general you want something that produces excellent image quality in a variety of shooting situations, without weighing you down or costing more than the trip itself. Below, we've listed out top travel-cam picks from a few different genres to match different needs and budgets.
THE ALL-IN-ONE
The travel-zoom genre earned its nickname because the cameras have everything you'll need in a vacation-ready snapshooter: great image quality, a long zoom range, fun features, and a user-friendly interface crammed into a pocket-sized body. The Casio Exilim ZR100 is the best travel zoom we've tested this year, earning great image quality and usability scores in our tests. The 12.5x zoom range is long enough to make distant landmarks appear up close and personal. It can handle plenty of shooting situations, from a sunny day at a tourist trap to a relaxing night at the lodge. Burst mode clocks in at a speedy 11 frames per second for action shots, and it can shoot 1080p high-def movies as well. It packs in the fun features, too, like 360-degree sweep panoramas and high-speed videos.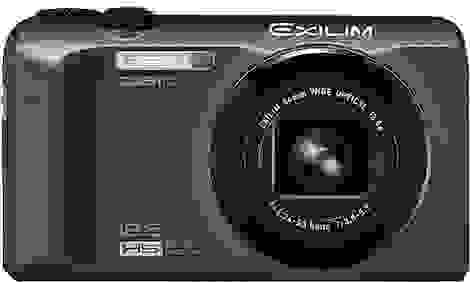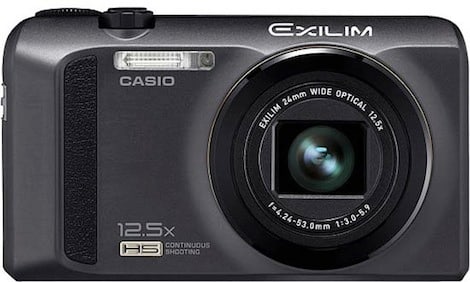 THE TOUGH COOKIE
What do beach bums, rock climbers, and snowboarders have in common? Their vacation destinations could wreck their cameras. If you match that description, it might be a wise idea to invest in a rugged digital camera, especially one that can actually take bright, clear shots like the Sony TX10. It looks like any sleek Sony ultracompact, but it's rated to survive 16 feet under water, drops from heights of 5 feet, temperatures as low as 14 Fahrenheit, and dust, dirt, or sand particles. The feature set is well-stocked, including sweep panoramas for wide-open landscape shots, high-speed burst shooting for action, and 1080i high-def video.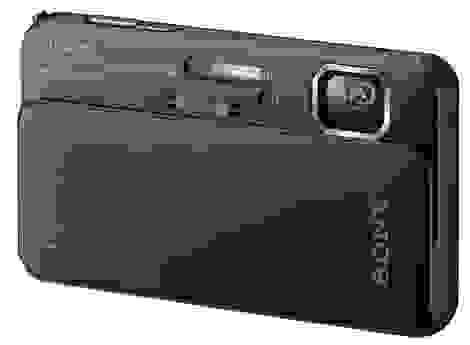 THE NEW BREED
Not too long ago, truly excellent image quality only came from big, bulky cameras. Those days are past us, thanks to mirrorless compact system cameras like the Panasonic GF3. This is a new breed of vacation camera, one that opens up a combination of image quality and portability that wasn't available even just a year ago. The pictures look as vibrant and full of life as any shots from a traditional DSLR, but it's as fun and easy to use as any snapshooter, and still fits easily into a jacket pocket. This is the smallest mirrorless camera we've seen to date, shipping with a 14mm pancake lens for a slim profile. But it's also an interchangeable-lens model, so you can swap that fixed-length lens out for any number of Micro Four Thirds-mount glass, like a kit lens or a longer, superzoom telephoto lens (each sold separately, but at least the options are there).