Cameras
Canon announces EOS Rebel T4i, we go hands-on with first touchscreen DSLR
Canon has just announced their latest Rebel-series DSLR, the T4i. The new flagship Rebel combines a new sensor, Digic 5 processor, and 3-inch touchscreen LCD in a compact SLR package.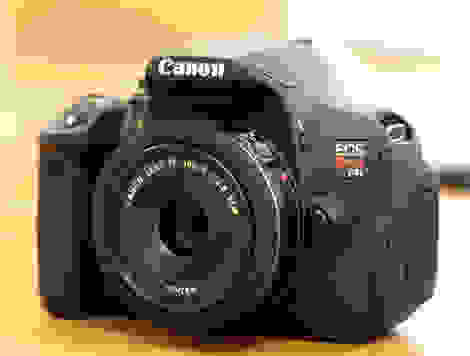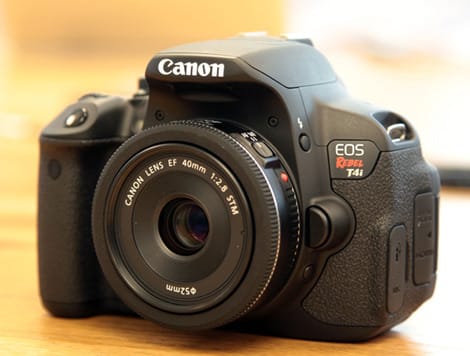 The sub-$1000 market for DSLRs is among the fiercest camera markets around. Cameras like the Canon T3i and Nikon D5100 first proved this was perhaps the "sweet spot" where price and performance intersected, providing real value for the consumer.
The Canon T4i jumps headfirst into this market, pushing aside the T3i as the new flagship of Canon's lightweight, toned down Rebel series. The T4i offers a new 18-megapixel image sensor, faster shot-to-shot speed, a Digic 5 processor, and a 3-inch articulated touchscreen LCD.
We had a chance to sit down and shoot with the latest from Canon. You can read our full hands-on first impression review, complete with photos and a full breakdown of everything the T4i offers over last year's T3i.
The highlights: faster response time, a useful-at-times touchscreen interface, and improved autofocus, especially during live view shooting and video recording. Most of all, we applaud Canon's good sense to provide the hardware upgrades that were sorely needed without changing too much about what was already an appealing and usable design and menu.
While the T3i (rather disappointingly) didn't offer a massive improvement over the T2i that preceded it, we feel the T4i is a true successor, offering enough performance gains to justify its position in the lineup. If anything, we wouldn't be surprised to see several owners of aging T2i cameras to consider jumping for the T4i to take advantage of the new sensor and improved processing.
Again, hit up our first impressions review for a complete breakdown of what the camera has to offer. The T4i is expected to ship at the end of June for a body-only price of $849.99. It will ship with the standard 18-55mm kit lens for a price of $949.99. The Canon T3i will remain in the lineup, but should see a slight price reduction as the T4i begins to hit the market.
For the full press announcement on the Canon EOS Rebel T4i, please visit Canon's website by going here.