Cameras
Canon Guns For Point-and-Shoot Crown With New G3 X
Want a high-end compact with zoom? Canon's got an answer.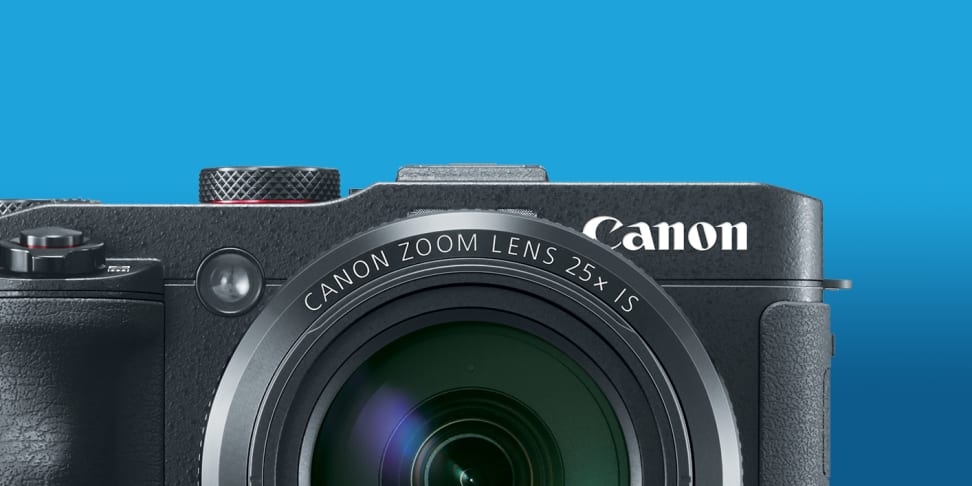 Credit: Canon
Hot on the heels of Sony updating its two top-end RX-series cameras, Canon is back with a new flagship point-and-shoot of its own. The Canon PowerShot G3 X joins the G1 X Mark II at the top of the PowerShot food chain with a 1-inch image sensor, a 25x f/2.8-5.6 zoom lens, 5-axis image stabilization (sort of), and a dust/water-resistant design.
Aimed at enthusiasts, ambitious amateurs, and DSLR owners looking for a second camera, the PowerShot G3 X is designed to be flexible in a variety of situations. In addition to the wide zoom range and f/2.8 max aperture, the G3 X will feature a Canon Digic 6 image processor, RAW shooting, and an ISO range of 125–12,800.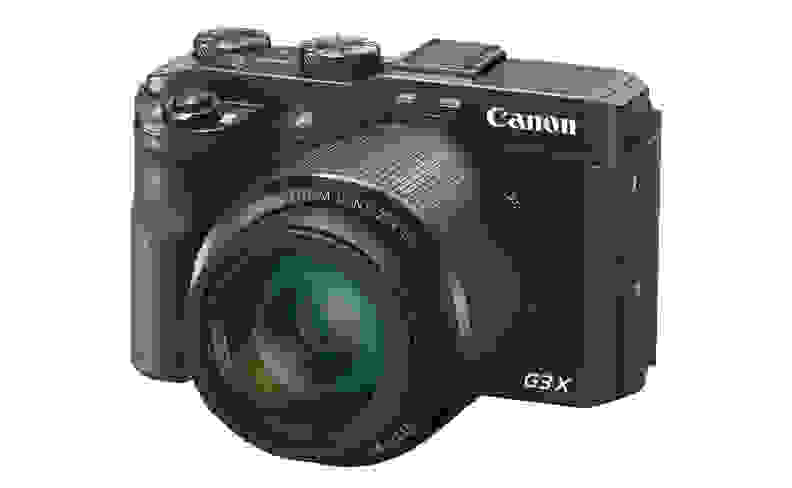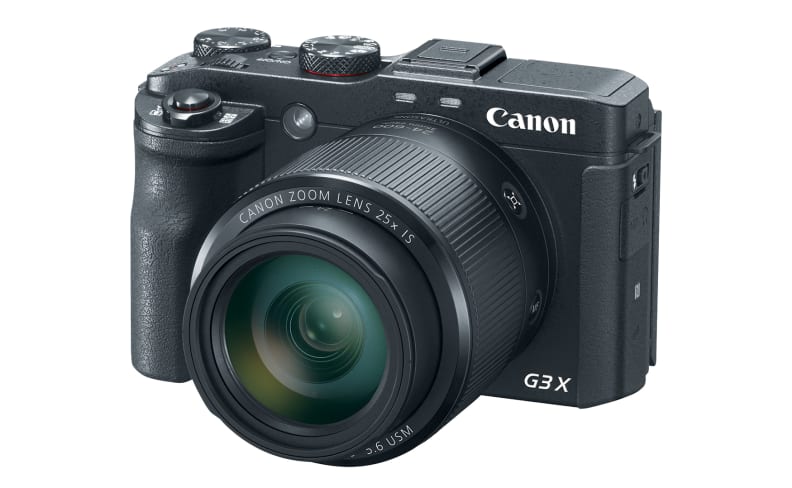 For action shooters, the G3 X will rely on a 31-point autofocus system and a healthy 5.9fps continuous shooting speed. If video is more your thing the camera will be able to shoot 1080p at 24, 30, and 60fps with full manual control over exposure and audio. It will even feature 3.5mm headphone and mic jacks, making for a credible all-around video camera.
Speaking of hardware, the G3 X won't have a built-in viewfinder, though there will be an accessory EVF available that will plug into the hotshoe (though price and availability are not yet available). For framing you'll have to rely on the 1.62m-dot articulating touchscreen LCD, which can flip up to face your subject for selfies.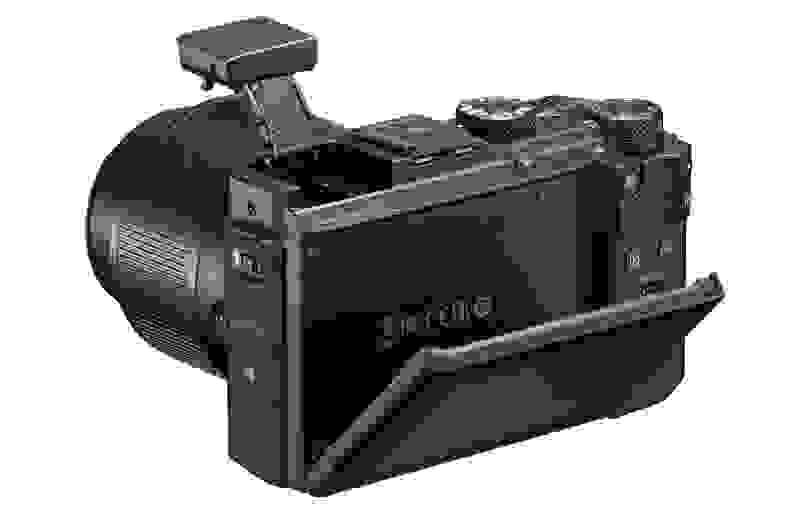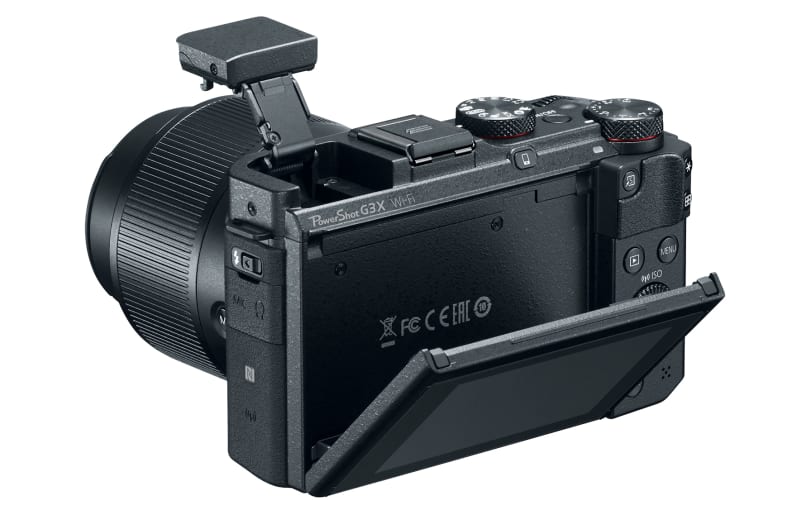 We had some brief hands-on time with the G3 X way back at CES in January, though it's unclear what minor changes have been made to handling since then. In our brief time with a pre-production design, we were impressed by the physical handling of the camera. It's not pocketable, but the relatively substantial grip makes for a pleasant shooting experience.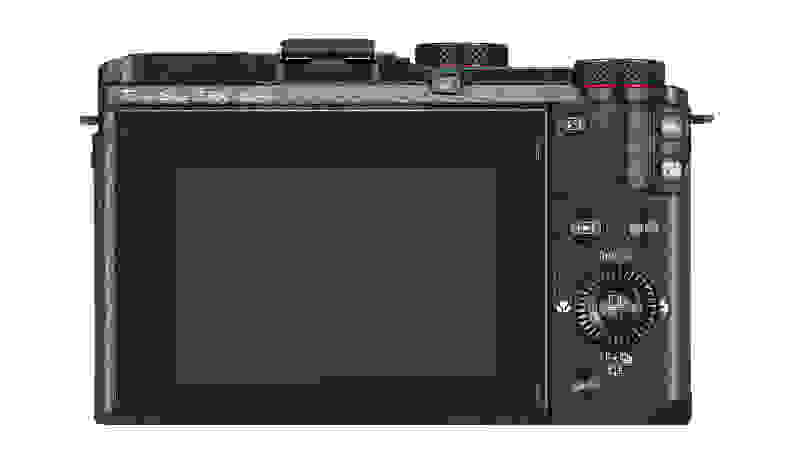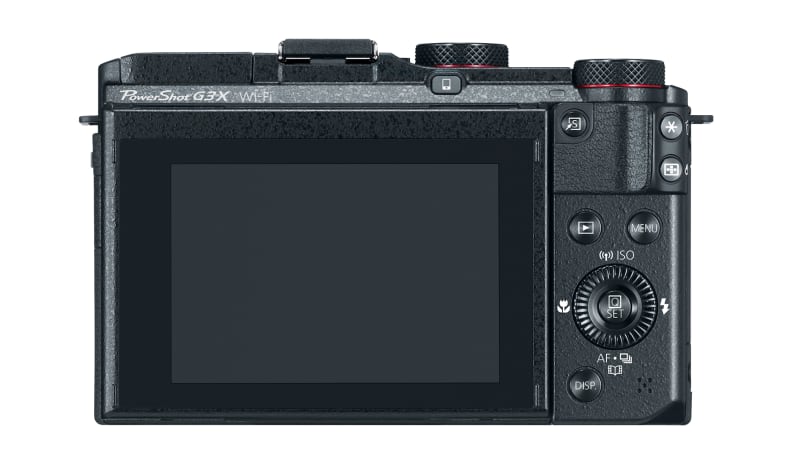 The stabilization sounds particularly impressive—until you look at the fine print. Though Canon is billing this as 5-axis image stabilization, which would correct for linear (up/down and left/right) shake as well as rotation (yaw, pitch, and roll), that's not entirely true. The PowerShot G3 X only has linear optical stabilization, which we've found in past research isn't really that big of a deal. Rotation movement is far more important to correct for, and electronic stabilization doesn't really cut it.
It's about as wide as the Canon EOS Rebel SL1, though it's about as tall and thick as the G1 X Mark II. It makes for a camera that fits somewhere between the fully pocketable cameras like the Canon G7 X and Sony RX100 III but more compact than even the Sony RX10—though it also lacks an EVF and that camera's fixed f/2.8 max aperture.
How will it all add up? We'll know more once we get the PowerShot G3 X into the lab for a full review. If you want to check it out for yourself you'll be able to pick it up in July starting at $999.99.
Related Video