Cameras
Canon Reignites Megapixel War With 50MP 5DS and 5DS R
Mo' megapixels, mo' money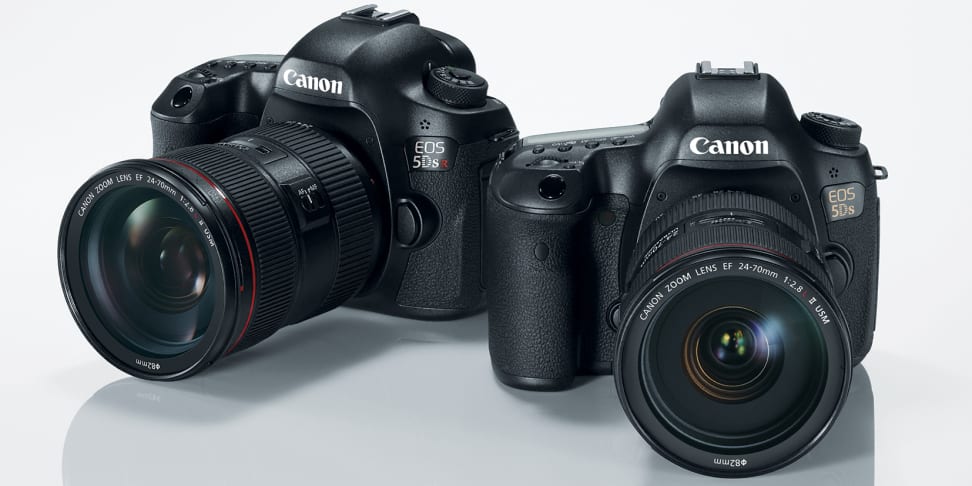 Credit:
Canon is a titan in the camera industry, but it's not known to move quickly or impulsively. That's why today's announcement of two specialty full-frame DSLRs is a huge event. We can now officially confirm that the company will be showing off the brand-new 50-megapixel EOS 5DS and EOS 5DS R at CP+ in Yokohama, Japan next week.
Most DSLRs and mirrorless cameras make do with about 16 to 24 megapixels, which is plenty for the average user. But for the most demanding professionals, the more detail a camera can pack into an image, the better. Hence, Canon's 50.6 megapixel twin monsters.
With their extreme resolution these Canons should be able to pull off near–medium format quality.
With their extreme resolution these Canons should be able to pull off near–medium format image quality. They'll certainly blow away cameras like the Nikon D810 and Sony A7R in terms of sheer resolving power, rivaling the 51-megapixel Pentax 645Z. Canon's vast lens system arguably gives it a leg up on most medium format systems, which typically offer far fewer options, though it remains to be seen which existing lenses can stand up to such high-res imaging.
The two cameras are nearly identical, differing only in their potential for ultimate sharpness. The 5DS includes an anti-aliasing filter, which can help prevent moiré from high-frequency patterns. If you just want the sharpest images money can buy, the 5DS R cranks it up to "crazy sharp", canceling out the AA filter. The ISO range (100–6400) is shockingly limited for a modern professional DSLR, but a 50-megapixel camera isn't meant for shooting sports; these are machines for portraiture and landscapes.
Inside, beefy dual Digic 6 processors help crunch the data from the high-res sensor, and a 61-point AF system with 41 cross-type points should provide speedy subject acquisition. Canon claims both models can hit 5 frames per second in a continuous burst—extremely impressive considering how huge the files must be.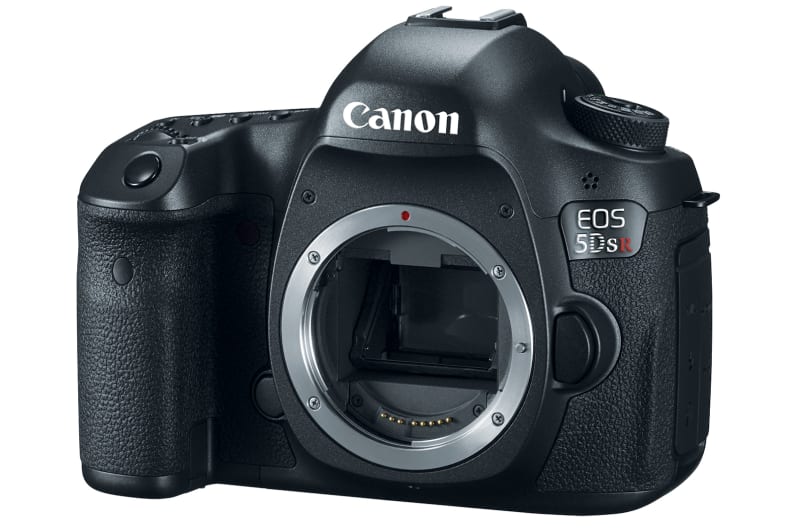 From the outside, there's not much to set these two apart from the 5D Mark III. Inside, however, they feature subtle enhancements that help dampen vibrations. A reinforced chassis, baseplate, and tripod lug all team up to make the 5DS twins more rigid than their predecessor, and a redesigned mirror should prevent mirror shock. Just about the only drawback (aside from the limited ISO range) is that the newest Canons don't offer 4K video recording—you're limited to 1080/30p or 720/60p.
If you're a hardcore landscape or architectural photographer, get ready to pay a hefty resolution tax. The 5DS is priced at $3,699.00, and the 5DS R is even more expensive, priced at $3,899.00.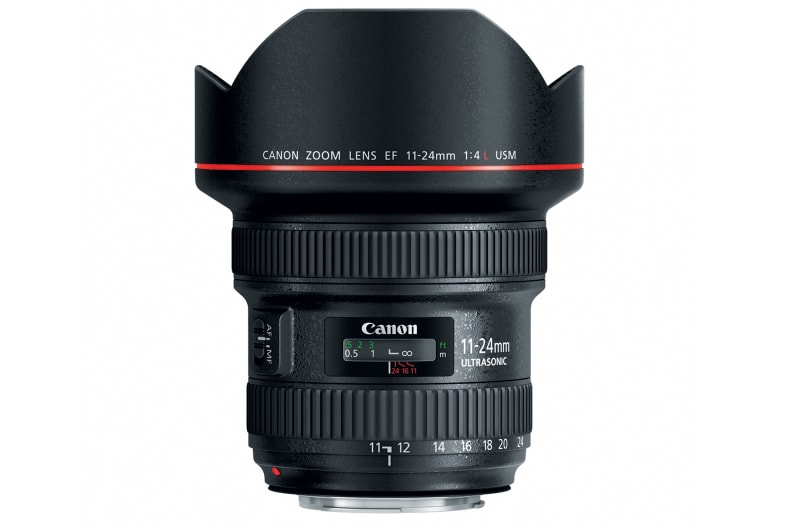 Alongside the 50-megapixel beasts comes a new lens. The Canon EF 11–24mm f/4 L USM gives shooters the widest angle of view ever from a rectilinear lens. The optical design is tuned to eliminate distortion throughout the zoom range, which should make this glass perfect for architectural work. Like other L lenses it sports a premium build, and it includes two UD elements, Canon's best Sub-Wavelength Structure Coating, a nine-bladed aperture diaphragm, and a premium price to match. It'll be available in late February for $2,999.00.
We'll get our hands on all three new products at CP+ next week. Check back for all the latest camera news from Yokohama, Japan.
Related Video