Cameras
Canon Shoots Wide With Two New Lenses, Shows Off White SL1
Whether you shoot with full-frame or APS-C, Canon's got some new wide-angle lenses to keep you busy.

Credit:
Canon announced a new color variant of one of its most popular DSLRs today, as well as two new wide angle lenses. The new lenses include the 16-35mm f/4L IS USM EF mount lens and a 10-18mm f/4.5-5.6 EF-S lens with a stepping motor for those who shoot with APS-C Canon DSLRs.
The new EF 16-35mm f/4L is a lens geared towards professionals, with the distinctive red ring signifying a Canon L-series lens. There's also a quiet ultrasonic internal focusing motor, a focus scale, and optical stabilization. As an EF mount lens the 16-35mm is compatible with all modern Canon full-frame cameras.
It features 16 elements in 12 groups, with three aspheric lens elements and two ultra low dispersion elements to combat optical aberrations. The lens has a close focus distance of 11 inches through the entire zoom range, giving it a maximum magnification of 0.23x. The 16-35mm f/4L joins the existing 16-35mm f/2.8L lens in the lineup.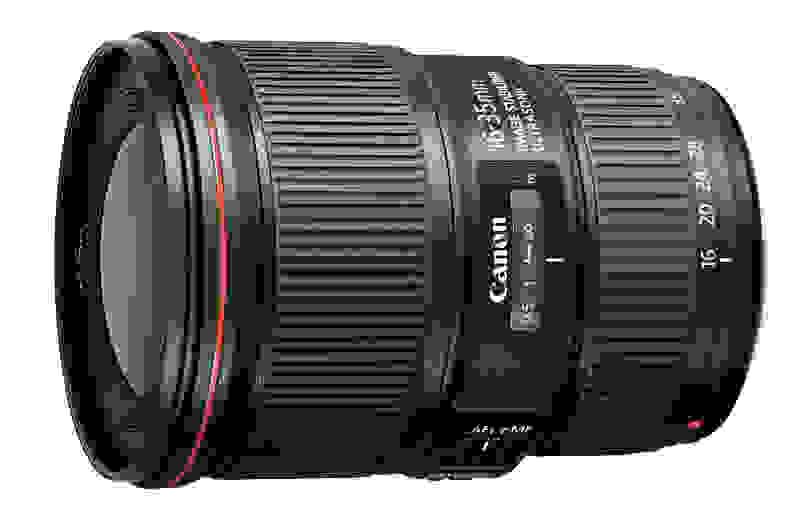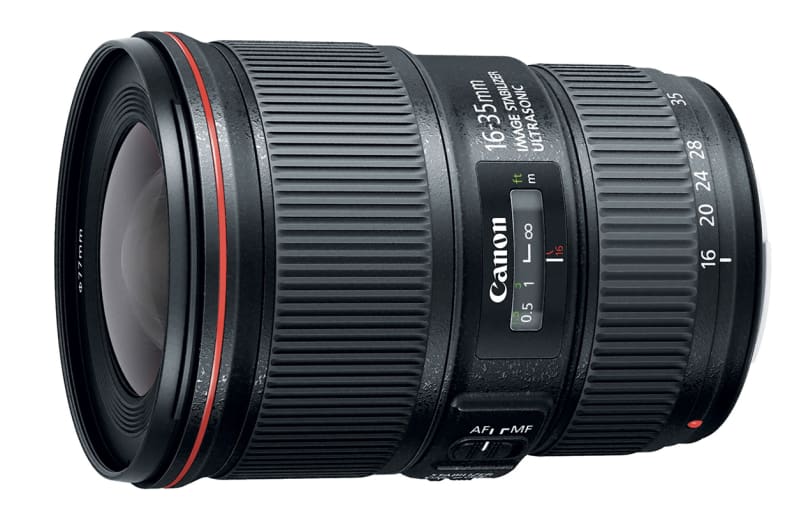 Those with less expensive Canon DSLRs featuring APS-C sensors will benefit more from the 10-18mm f/4.5-5.6 EF-S lens. It features just one UD element and one aspherical elements, but has a seven-bladed aperture and an internal stepping motor. The stepping motor allows for much quieter, smoother autofocus while recording video with Canon's recent DSLRs.
Though it has a slower maximum aperture range than the existing EF-S 10-22mm f/3.5-4.5 Canon lens, the new 10-18mm is 20% smaller and 38% lighter, according to Canon. Like other EF-S Canon lenses, this lens won't mount on any full-frame Canon cameras.
Canon is also releasing a new white version of the popular Rebel SL1 in the United States. The camera is the same as the existing version but the body is all white with a white kit lens to match. You can check out our full review of the Canon Rebel SL1 right here.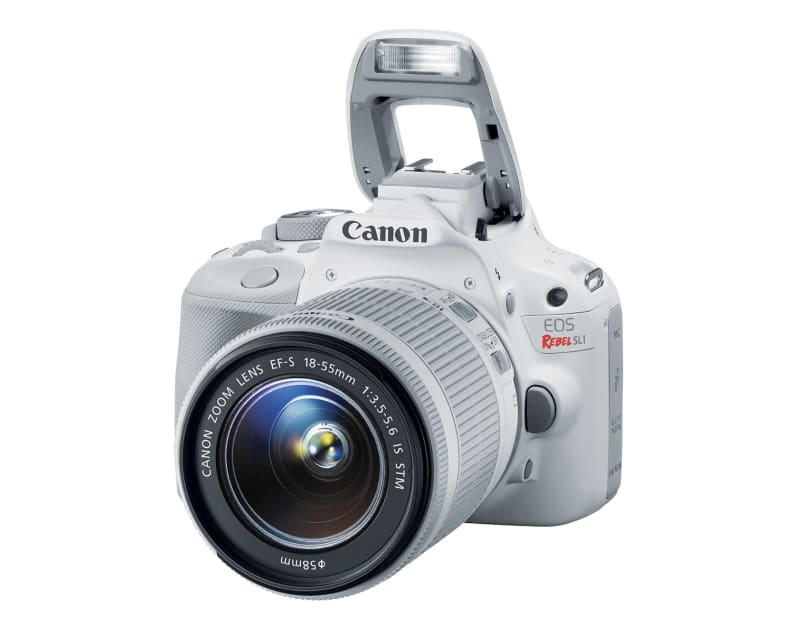 The new 16-35mm f/4L lens will come at a bit of a premium, shipping for $1,199 beginning in June. The new 10-18mm will debut at the same time, but will set you back just $299.99 at retail. The new white SL1 with standard 18-55mm IS STM kit lens will cost $749.99 and will also hit stores this June.