Cameras
Canon unveils 4k concept cam, plus EOS C300 cinema-class model
Canon announces the development of an EOS-series concept camera capable of 4K video, and enters the motion picture industry with a cinema-grade SLR.
Capitalizing on the growing trend of single-lens reflex cameras for dedicated video applications, Canon has unveiled the EOS C300, a compact cinema-grade SLR intended exclusively for motion picture production. Director Martin Scorsese spoke at yesterday's announcement in Hollywood, California and underscored the advantages of a portable, SLR-based design for cinematography. The announcement marks Canon's full-fledged entry into the digital motion picture production industry, and coincides with the premiere of a new "Professional Technology and Support Center," to serve film and television clients in the Los Angeles area. For more information, check out CamcorderInfo's coverage of this story.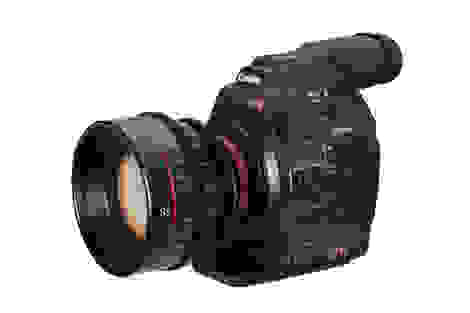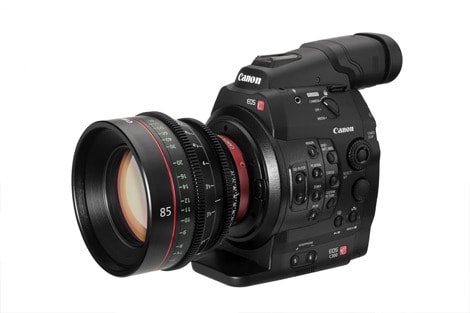 For still photography geeks, the biggest news here is Canon's other announcement: the development of an EOS-series concept camera. Scant few details are available at this point, but once again video production will be a key feature. Canon claims the unnamed model will be capable of recording "4K" video, an emerging standard with roughly six times the resolution of 1080p high definition. Canon hasn't released specifics yet, including pixel count, so this announcement should be taken with some skepticism, but we do know the camera will be compatible with the company's current EF lens lineup.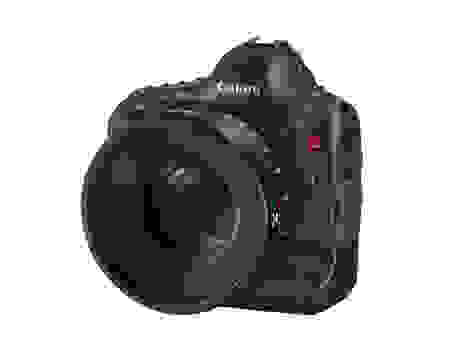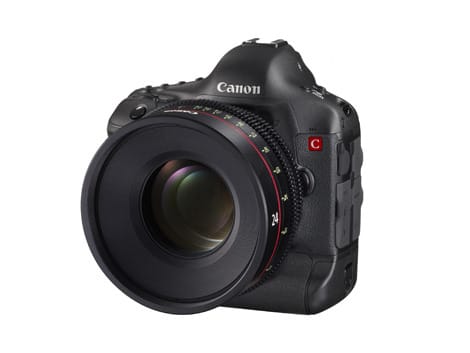 Speaking of which, Canon also announced no less than seven EF cinema lenses yesterday, two models each for EF and PL mounts, plus three fixed focal length lenses for EF mounts only. The EF or PL lenses will come in 14.5-60mm wide angle versions, and 30-300mm telephoto versions. Both will be available in late January for between $45,000 and $47,000. The single focal length lenses will be available in late August, for a more reasonable $6,800 each, and will come in 24mm, 50mm, and 85mm versions, at f/1.5, 1.3, and 1.3 respectively.
{:{PhotoGallery article.attachments}:}