Cameras
CES Wrapup: 2012 Digital Camera Preview
An eventful CES sets the stage for a busy, exciting year of camera announcements.
The 2012 Consumer Electronics Show in Las Vegas proved to be an eventful one for the photo industry, setting the stage for what should be a busy year of announcements.
With two more major shows planned in 2012 (CP+ in Japan next month and the bi-annual Photokina convention in Germany this September) there are sure to be more blockbuster cameras on the way. It's early, but based on what we saw in Vegas, some clear trends are emerging for the rest of the year and beyond.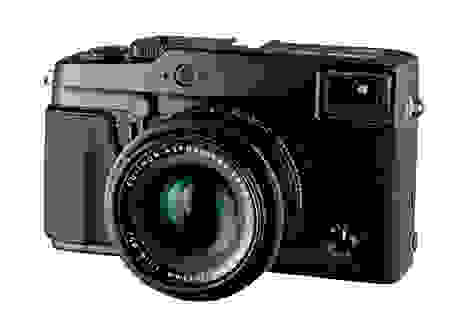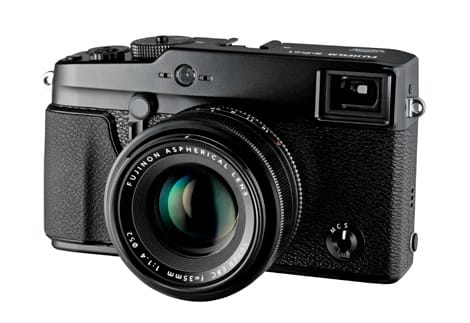 One of the hottest cameras debuting at CES was the Fujifilm X-Pro1, which signaled the beginning of the second chapter in the tale of mirrorless compact system cameras (or CSCs). These non-DSLR interchangeable-lens cameras are tricky to explain to the average consumer, but the mirrorless technology that enables manufacturers to offer high-quality images in a smaller body has continued to gain popularity. They aren't next-generation cameras anymore—they're here now.
General camera buyers can already choose from as many quality CSCs as DSLRs. The vast majority of North American shoppers still pick a traditional Canon or Nikon DSLR over a CSC, but mirrorless sales are rising steadily.
All of the mirrorless models so far have been aimed mostly at casual and enthusiast photographers, but Fujifilm is the first to take direct aim at a more serious segment of the market. Fuji said that the X-Pro1 is designed for semi-pro and even pro shooters. Now that Fuji has opened the way, it's only a matter of time before some other players try to step up with pro-targeted mirrorless systems of their own—maybe even by the end of this year.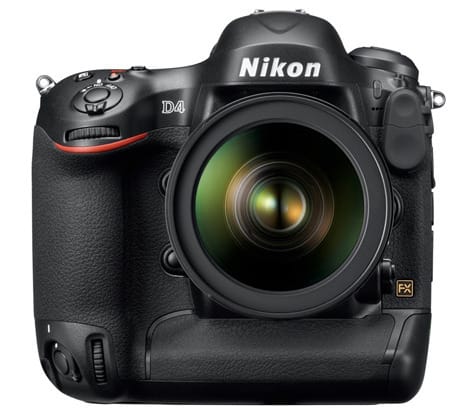 Of course, DSLRs aren't going anywhere soon. Nikon unveiled its flagship D4 a few days before CES, a fully pro camera designed for news and sports photographers, among others. It goes head-to-head with the Canon 1DX, continuing one of the world's all-time great rivalries. Nikon and Canon are now both serious contenders in the pro video segment.
With rumored replacements for the Nikon D700 and Canon 5D mk. II on the way in 2012, this could be a busy year for the Big Two. Don't count out Sony, either. The A77 was a hit in Vegas, and Sony will likely follow that up with an even higher-end model.
There have been some doubts about the future of pocket cameras, but you wouldn't know it from the number of point-and-shoot models announced at CES. According to the NPD Group, holiday sales of pocket cameras were off by nearly 21 percent—a drop-off that may in part be caused by stiff competition from smartphones and entry-level system cameras.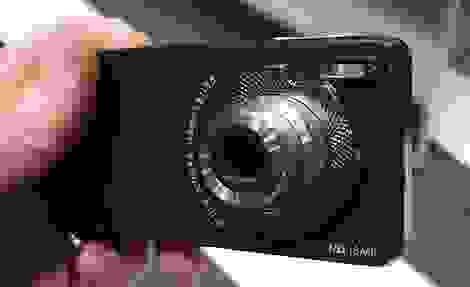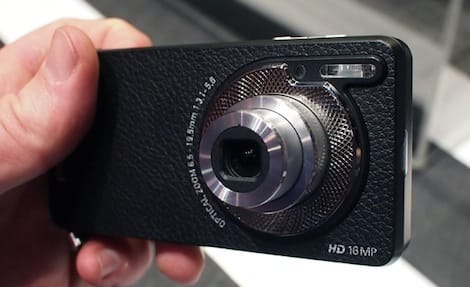 Despite the decline in sales, camera makers still unveiled dozens of low- and mid-range point-and-shoots. Cameras like the Samsung WB850F are trying to stay relevant with features like huge, double-digit magnifications and built-in WiFi. Polaroid even displayed a 3G Android handset, which they're calling the Smart Camera.
Between Fuji's hot new compact system camera, a racy new DSLR from Nikon, and minor innovations in pocket cameras, CES showed hints of what 2012 has to offer. While smartphones are fast becoming the most popular everyday cameras, there's still plenty of innovation happening at the higher end of the consumer range.