Cameras
Digital Camera Gifts Expected to Rise this Year
Digital Camera Gifts to Rise this Year, Digital Camera Gifts Expected to Rise this Year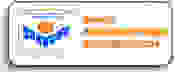 November 14, 2006 – Gift-giving of digital cameras will reach an all-time high this year, predicts the Photo Marketing Association in a data watch released yesterday. After this holiday season, PMA forecasts that 38 percent of digital camera purchases will be presents for others outside the buyer's household.
For the last three years, camera gifts made up over a third of all digital camera purchases. Last year, 38 percent of camera purchases were given as gifts. In 2004, 36 percent of consumers bought their cameras for others; while in 2003, 31 percent of digital cameras were given as presents. Because camera prices are dropping, PMA expects this year's gift-giving will surpass last year's numbers.
PMA found that consumers spend less on digital cameras when they were for others than for themselves. Customers tended to buy digital cameras as gifts from discount stores, whereas they bought their own digital camera from electronic stores.
The report also found the demographic of the digital camera gift-giver tended to be a 45-54 year-old with an income over $100,000 who had children between ages 10 to 17. In contrast, the majority of buyers who purchased cameras for themselves fell into the demographic of having young children and an income less than $100,000.