October 19, 2004 - Digital cameras are now being used in cars to keep drivers awake and less distracted. The cameras are used as part of the automotive vision system; some cameras scan drivers' eye movements to detect where the driver is looking, while others watch the road for animals or pedestrians. If a pedestrian crosses the street in front of a car with the automotive vision system, the digital cameras will see the person and scan the driver's eyes to check for alertness. If the driver is not paying attention, an alarm will alert the driver.****According to a study by the National Highway Traffic Safety Administration, about 25 percent of all automobile accidents and 68 percent of rear-end crashes are caused by distracted drivers.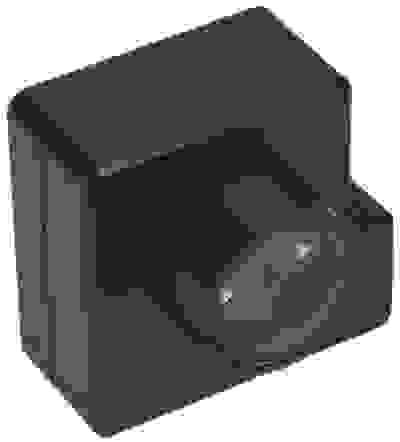 A host of companies now hope to eliminate that statistic with their automotive imaging technology. On Monday, SMaL Camera Technologies released the ACM100 automotive digital camera, which records images in all lighting situations to run collision-avoidance and lane-changing systems. The ACM100 has a SMaL VGA 1/3-inch monochrome CMOS imager that captures 30 frames per second at 640 x 480 resolution. A German company called Bosch is using digital cameras to detect lane or traffic violations by imaging lane lines and traffic signs. And in the future, California-based Iteris will use digital cameras to determine weather conditions and automate tasks such as turning on the lights and windshield wipers. Several manufacturers, including Cadillac and Volvo, will include this digital imaging technology in their vehicles by 2008.
Ironically, both automotive digital cameras and camera phones are driving the market up for CMOS image sensors. Despite the fact that the use of a cell phone while driving can increase chances of an accident by 400 percent, many drivers continue to chat the miles away. According to a study by marketing research group In-Stat/MDR, total shipments of CMOS sensors will exceed the amount of CCDs in 2005 and are expected to grow at seven times the rate of CCDs through 2008. The growth of the CMOS market can be attributed to several factors.
"Compared to CCDs, CMOS sensors offer a lower price, less power consumption, and the ability to integrate other functions on chip," said Brian O'Rourke, a senior analyst for In-Stat/MDR.