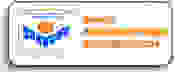 *December 12, 2006* – Overall digital printing has grown by 61 percent in the last year, according to Photo Marketing Association research.  In the year ending in September 2006, new digital camera owners printed the most whether at home, at stores, or at online retailers.
At home printing accounted for 43 percent of all prints this year.  Online ordering grew the most at 150 percent.  Consumers also favored retail minilabs, increasing lab prints by almost three-quarters at 72 percent. 
One of the newer methods to printing is ordering online and picking up from a nearby retailer.  Online photo-sharing sites widened its market by offering the new service.  Instead of waiting for prints to come in the mail, users can pick up their photos from their local area store.  Last year, Yahoo! Photos offered pick-up availability at Target.  Kodak EasyShare Gallery allowed for printing at CVS, and HP-owned Snapfish offered pick up service at Walgreens.
Consumers who ordered online and received their photos by mail accounted for only 11 percent of all prints this year.On the other hand, retail printing (either made at the kiosk or ordered online) accounted for 45 percent of all prints.Overall, online ordering and retail pick-up amounted to 8.3 percent of all digital prints this year. 
"The now widespread availability and awareness of this option coupled with increased broadband penetration support this growing segment," said PMA Marketing Research Anaylst Emily Fassanella.