Cameras
Digitalcamerainfo.com 2010 Selects Awards
We pick the best cameras of 2010, from budget Point & Shoots to high-end SLRs.
Every year, we choose the top cameras in a number of categories for our Select Awards. These prestigious awards go the cameras that we think were the best performers in their class, from bargain point & shoot cameras up to high-end SLRs.
There were a number of cameras that we would have liked to consider for these awards, but which weren't yet available for testing: we only consider cameras that have been tested in our labs. Unfortunately, that means that the Nikon D7000, the Olympus E-5, the Pentax K5, the Fujifilm FinePix X100, Canon G12 and Nikon P7000 weren't eligible for this year's awards, but we will consider them for the 2011 awards.
Camera of the Year: Canon 60D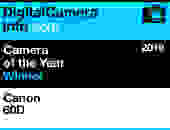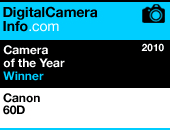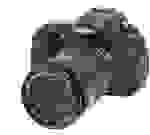 The 60D came late in the year, but it swept the board in our testing, managing the highest score we've ever seen for color accuracy and taking very sharp images that are on a par with the much more expensive Canon 7D. It also takes great video, even in low light and has a great selection of manual controls for both video and still imaging. Priced at $999 for the body only, it provides great value for the serious phtographer that wants pro image quality without the pro price tag. 
Runner-up: Sony SLT-A55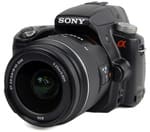 Sony's innovative SLT-A55 was a close runner-up for this award, as it scored well across the board in our testing, and the fixed translucent mirror allowed it to shoot and focus quicker than other SLRs.
Trailblazer of the Year:Sony Alpha SLT-A55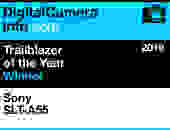 S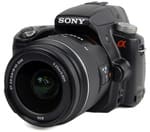 ony tried something new with the SLT-A55: making the mirror translucent so it doesn't have to flip up when the camera takes photos. This experiment worked well: we found that the camera took clear, sharp images and that the fixed mirror did what we had hoped: it made the live view mode of an interchangeable lens camera usable, but also provided a great viewfinder for use in bright sunlight. For that, the SLT-A55 wins our Trailblazer of the Year award.
Best Ultrazoom Point & Shoot: Panasonic FZ35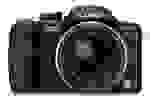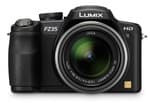 The combination of a high quality 12x zoom with a wide angle lens and strong image quality make the FZ35 our pick for the best ultrazoom point-and-shoot. It all fits into a surprisingly small package that makes it very portable: at just over 14 pounds, it won't drag you down on a hike. And, to top it off, it is very reasonably priced, at about $320.
Runner-up:Fujifilm HS10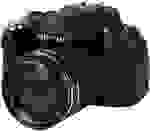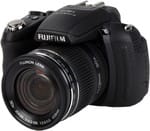 Fuji pulled out all of the stops when it comes to the HS10: this powerful ultrazoom has an incredible 30x zoom lens, shoots 1080p and 1000fps high speed video and has a sharp and bright 3-inch screen to preview your images. All of these features come at a price, though: the HS10 costs $399.99.
Best Compact Point & Shoot: Sony DSC-TX9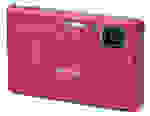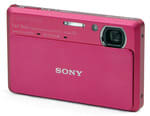 Sony made performance compact and stylish with this year's Cyber-shot lineup. Head of the class, though, was the DSC-TX9: a tiny point-and-shoot camera that packs a mighty punch. The camera's sharpness blew competitors out of the water and the touchscreen interface is responsive and easy to use. You'll end up paying for style and performance, though: the TX9 has an MSRP of $399.99 and virtually no manual controls to sweeten the package.
Runner-up:Samsung TL500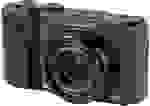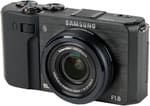 The feature-packed TL500 has a lot to offer, with a wide f/1.8 lens that works well in low light, and a big, bright 3-inch OLED screen. It also performed well in our tests, shooting images with consistently accurate color and low noise. The downside is that it only shoots standard definition video: a curious omission in these days of cheap high definition cameras. It is also a little expensive, priced at $449.99
Best Budget Point & Shoot: Nikon S4000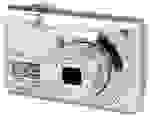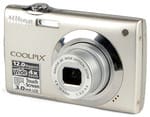 Nikon put together a powerful package of features for less than $180 with the S4000. It offers a 4x zoom lens and shoots 12 megapixel images in a pocket-sized package. The images it captures look great on the big, clear 3-inch LCD built into the camera body. This touchscreen also makes the camera easy to use, although it's a bit more finicky than the touchscreen you'll find on the pricier competition.
*Runner-up: *Samsung PL90

The Samsung PL90 only recently landed in our testing labs, but it impressed us right off the bat with its solid performance and slick interface. The PL90 had especially low noise considering the camera's modest price point: the MSRP is just $149.99.
Best High-End DSLR: Canon 7D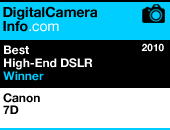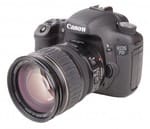 The Canon 7D has power and performance to spare, taking excellent quality 18-megapixel images and providing the flexibility that serious shooters need. Although the 60D is cheaper, the 7D shoots faster and integrates better with studio lighting systems. It costs $1599.
Runner-up:Nikon D300s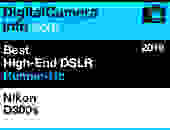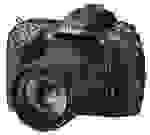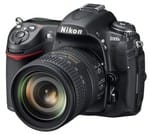 Nikon took a well-loved camera (the D300) and reinvented it for 2010, adding weatherproofing, upping the resolution to 18 megapixels and adding a 7fps burst mode and 720p video capture. But, welcome as these upgrades are, they aren't enough to take the top prize. The D300S costs $1699.
Best Compact DSLR: Panasonic DMC-G2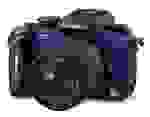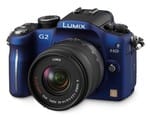 Who says you can't have a compact camera with the flexibility of an SLR? The DMC-G2 is a small and portable Micro Four Thirds format interchangeable lens camera takes images with great sharpness and accurate colors. A great selection of manual controls, a smart auto mode, and optional touchscreen controls make it a great pick for those looking for SLR flexibility without the bulk.
Runner-up:Samsung NX10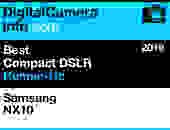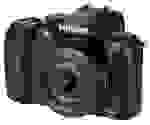 Samsung pioneered a whole new lens format with the NX10, which they claim has lower noise than Micro Four Thirds cameras because of a bigger sensor. They are right about that, but the NX10 is bigger and bulkier than most of the rival Micro Four Thirds cameras, negating some of the benefit. The NX10 costs around $699, including the kit lens.
Best Budget DSLR: Canon T2i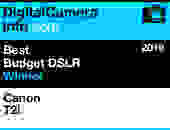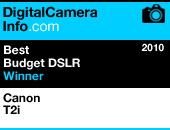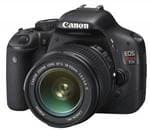 The T2i is budget beast of a camera, shooting 18-megapixel images with excellent color and superior sharpness and Full HD video. There are compromises to keep the cost down, though: the body won't stand up to rough treatment like more expensive models, and the LCD screen is smaller. The T2i costs $705 for the body only, or $849 with the 18-55mm zoom lens.
Runner-up:Sony SLT-A55V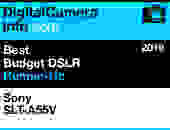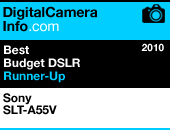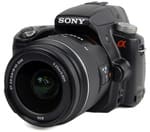 New technologies usually come at a high price, but the translucent mirror technology of the SLT-A55 won't break the bank at $750. That's great value for money for a camera that can shoot 10 frames per second.
In Conjunction with our sister site CamcorderInfo.com, we also picked the best SLRs for shooting video.
Best Video DSLR: Canon 60D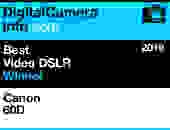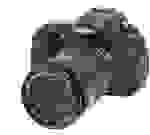 The Canon 60D wins this award for two reasons: it produced high-quality video with its Full HD record mode in our testing, and it had the best set of manual controls we've seen on a video-capable DSLR. Most impressive is the fact that many of its controls—like shutter speed, aperture, and ISO—can be adjusted during video recording, which is something that we don't often see from video-capable DSLRs. We also give the camera's rotatable LCD rave reviews, as it does wonders to improve your video recording experience.
*Runner-up: *Sony SLT-A55V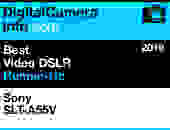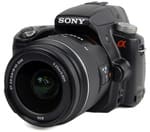 The Sony SLT-A55V is the opposite of the Canon 60D in terms of control and versatility. It has very few manual control options in video mode, but, instead, it offers a simple interface for recording video. It also did well in our video testing, which is the main reason we're giving it this award. Its ability to continually autofocus during recording (without the need to press a button) is another splendid perk.
Best Compact Video DSLR: Sony NEX-5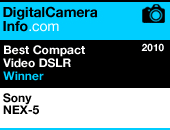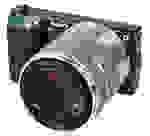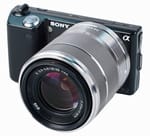 The NEX-5 may have a somewhat ridiculous design, but the fact is the camera did quite well on our video performance testing. For starters, it is one of the few compact video-capable DSLRs that can record Full HD video at a 1920 x 1080 resolution, and it probably had the best continual auto focus system we've seen from a DSLR camera.
Runner-up: Olympus E-PL1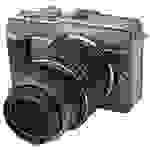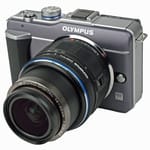 The E-PL1 is a great camera to get if all you want to do is play around with recording video on a DSLR. Its video mode is simple, its controls are limited, and its video quality is decent for a camera that tops out with 1280 x 720 video recording. Most of all, we like the E-PL1's compact design that is great for travelling.