Cameras
DigitalCameraInfo.com's Lens Buying Guide
So you bought a great new DSLR, but you're stuck with a mediocre kit lens. We know choosing what lens to get next can be a real headache. Check out our beginner-friendly lens guide to help get you started.
If you're just stepping into the wide world of interchangeable lens cameras, things can be a bit daunting. Okay, scratch that: things are very daunting. We're here to help. We're going to break down the lenses for the most popular interchangeable lens cameras, offer some quick recommendations, and show you some basic pitfalls to avoid when picking up your first lens.
We're going to cover Nikon, Canon, Sony, Micro Four Thirds, Pentax, Ricoh, and Fuji's new system in this article, including their various mirrorless compact system counterparts. We will also discuss the ability to use various adapters on these different systems, along with some popular accessories. If you have any questions please leave them in the comments, and we'll be sure to address them.
One point of order, unlike our digital camera reviews, which are the result of weeks of extensive performance testing, we do not test pure lens performance. However, we're photographers as heart and we've personally shot with every lens in this guide and many, many more.
As a result, many these choices are subjective, and will depend on the type of photography you want to do. Our primary recommendations are fixed focal length primes with large apertures, because they provide, by far, the best cost-benefit ratio and are the cornerstones of a high-quality kit. If you have questions about any particular lens, a piece of terminology, or another lens that's available feel free to fire away in the comments section.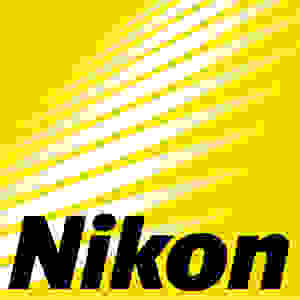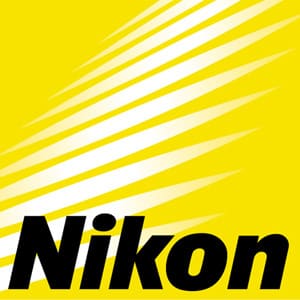 Nikon F-mount
If you've got a "traditional" DSLR from Nikon, you're going to be using F-mount lenses. With the F-mount debuting in 1959, long before digital SLRs, there are literally hundreds of different F-mount lenses to choose from. Depending on which DSLR you own, however, you may want to focus on a select group of them: AF-S lenses.
In the last couple of years, Nikon's entry-level DSLRs have been produced without autofocus motors built into the camera. This makes them lighter and smaller than older Nikons, but to autofocus you have to use lenses that their own motor built in. For Nikon-produced lenses (called Nikkor lenses) you'll want to look for an "AF-S" or "AF-I" in the lens' model name, such as 18-55mm f/3.5-5.6 AF-S. This means it has an autofocus motor inside the lens that will talk to the camera and focus on your subject.
Most entry-level users will likely have this 18-55mm kit lens included when they buy the camera. Cameras that require this type of lens are entry-level models like the Nikon D40, D40X, D60, D3000, D3100, D5000, and D5100 as of this writing. You can always attach F-mount lenses that don't have an AF motor, but you will be required to manually focus.
Our Favorite: Nikkor 50mm AF-S f/1.8G
One great lens to have for Nikon DSLRs is the Nikon 50mm f/1.8 AF-S lens. It's a new lens from Nikon, with an autofocus motor built into the lens. It's very compact, costs under $250, offers great detail, will blur the background of your shots effectively, and it will produce images that are magnified only slightly more than what your eyes see on entry-level Nikon bodies. One thing to note, is that it's an FX format lens, so it'll be 50mm on a full frame camera, but effectively a 75mm on entry-level DX cameras with APS-C image sensors.
Nikon 1 System (J1 and V1)
Nikon has recently developed their so-called "1-series," designed to offer interchangeable lenses on a camera that is barely larger than your typical point and shoot. These cameras use a larger image sensor than a normal point and shoot, offering better image quality. They have smaller sensors than the typical large Nikon DSLR counterparts, resulting in smaller bodies and smaller lenses.
The 1-series is still very new, and the only current models as of this writing are the Nikon J1 and V1. Both use the same lenses, and 1-series lenses all contain autofocus motors. Currently there are four Nikon 1-series lenses avaialble: a 10mm "pancake" lens, a 10-30mm kit zoom lens, a 30-110mm telephoto lens, and a 10-100mm powered zoom lens.
The 10mm "pancake" is an ultra-thin lens that is small enough that camera and lens can easily slot into a jacket pocket. It's also got a large aperture, meaning that it lets in a lot of light and keeps the background out of focus effectively. The 10-30mm kit zoom lens is a standard lens that will take images very similar to the 18-55mm lens found on the larger Nikon DSLRs.
Our Favorite: Nikkor 30-110mm f/3.8-5.6
The 30-110mm f/3.8-5.6 is our favorite 1-series lens, as it will bring in subjects that are further away, is pretty compact, and it's not terribly expensive. If you don't want to manually zoom the lenses in and out, Nikon's 10-100mm lens is a "powered zoom," meaning it has a zoom motor typical to what you would find on a point and shoot camera—it's also effective for smooth zooms during video capture.

Canon EOS EF and EF-S
The Canon EOS lens system, while not as old as Nikon's F-mount, has been around since before the birth of digital cameras. The Canon EOS system is pretty simple, as there are only two groups of current Canon lenses: EF and EF-S. Any Canon DSLR can use EF lenses, though only Canon DSLRs with APS-C-size sensors made since 2003 can make use of EF-S lenses.
The easiest way to tell if your camera can take EF-S lenses (which are slightly smaller than their EF counterparts) is to look at the front of the camera with the lens taken off. If there's a white square, that's where EF-S lenses line up to the body and you're good to go. These symbols correspond to identical symbols on the lenses themselves. They're used to line up lenses so that they properly slot into the camera's lens mount.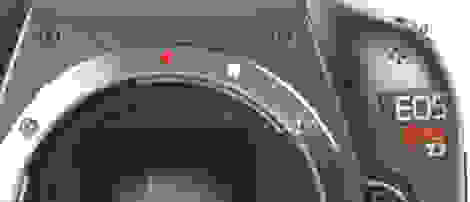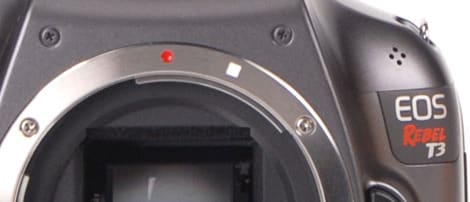 Our Favorites: Canon EF 50mm f/1.8 and 10mm f/2.8 USM Macro
The Canon 50mm f/1.8 lens is a great, cheap first lens to buy, offering a huge aperture in a compact package. That large aperture will blur out background elements and captures very fine detail in your subject. Best of all, it's generally available for right around $100.
A more advanced lens is the 100mm f/2.8 USM Macro lens. It's larger than the 50mm, but it magnifies subjects and can focus very closely. It has a USM focus motor built into the lens, designed to be faster and quieter than typical Canon lenses. The lens is designed primarily for macro work, which is great for photographing small objects like flowers and jewelry.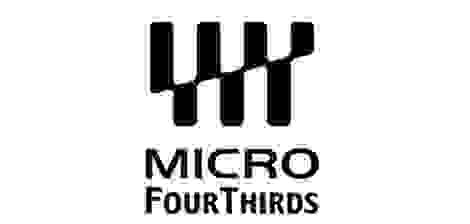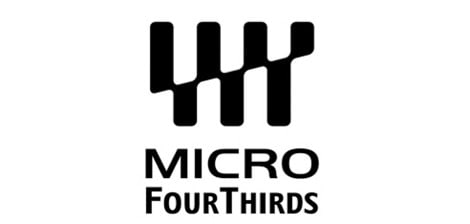 Olympus/Panasonic Micro Four Thirds
Panasonic and Olympus both manufacture cameras that use what is called the "Micro Four Thirds" lens mount. Micro Four Thirds is a smaller version of the older Four Thirds lens mount and is used on camera like the Olympus E-P3, E-PL2, and Panasonic GF3. While both Panasonic and Olympus make their own Micro Four Thirds lenses, any Micro Four Thirds lens can fit on any Micro Four Thirds camera, even one from a different manufacturer.
The Micro Four Thirds lenses are smaller than those found on full-size DSLRs. The trade-off is that the image sensor in these cameras is smaller, leaving them at a disadvantage compared to DSLRs from Nikon, Canon, Sony, and other developers (though larger than Nikon's 1-system). The Micro Four Thirds family has been steadily developing since its debut in 2008, with many different kinds of lenses and adapters now available.
Two of the most popular examples are Panasonic's 20mm f/1.7 and Olympus' 14mm f/2.8 lenses. These are relatively inexpensive, keep background elements out of focus, and are very compact.
One thing to note: Panasonic builds image stabilization technology into their lenses while Olympus elects to built it into the body. The result is that all Olympus cameras will stabilize your image with any lens that is attached to them, while an Olympus lens on a Panasonic body will not benefit from image stabilization. Panasonic's counter to this is that they can tailor image stabilization to a specific lens construction.
Our Favorite: Panasonic 20mm f/1.7
The Panasonic 20mm f/1.7 lens is great for street photography and travel shots, and is a big favorite among MFT shooters. It is compact and relatively inexpensive. Its large f/1.7 aperture lets in a lot of light and blurs out background elements, focusing in on your subject.


Sony Alpha and NEX E-mount
Sony's been a big player in the interchangeable lens camera market since 2005, both with their full-size Alpha DSLRs and their more compact Alpha NEX system. Sony's Alpha-series DSLRs, such as the A33, A55, and now A77 DSLRs use a traditional DSLR form factor and traditional DSLR-size lenses.
The wildly popular Alpha NEX system uses the same size sensors as cameras such as the A33 and A55, but in a much more compact package. That large image sensor does require the use of lenses that are somewhat larger than found on other compact systems, such as Micro Four Thirds cameras. The combination is a bit awkward looking—large lenses attached to a very petite body—but the performance results speak for themselves.
The NEX cameras use what is called Sony's E-mount, while their traditional DSLRs use their standard Alpha mount. (The E-mount lenses say "E-mount" right on the barrel, if you're not sure.) The beauty of the E-mount is that because of its construction, it can be adapted to almost any lens system successfully. Sony makes first-party adapters that let you attach Alpha mount lenses (including one with phase-detection autofocus), but third-party companies make adapters for nearly every kind of lens you can think of.
Our Favorite: Carl Zeiss 24mm f/1.8 E-mount and DT Carl Zeiss 16-80mm f/3.5-4.5
While it's quite expensive (around $1000 as of this writing), the Carl Zeiss 24mm f/1.8 is the finest lens in the E-mount library. It's quite simply a stunning lens to shoot with, producing very sharp subjects and creamy out of focus backgrounds. If you're looking for a more palatable price point for your new NEX camera, try the 55-210mm f/3.5-5.6 lens, which will pull subjects in close for a cool $350.
For Alpha mount cameras the 16-80mm Carl Zeiss lens is very sharp, focuses fairly fast, and offers a much more useful focal range than your typical 18-55mm kit lens. It's expensive at around $1000, and it has a largely plastic construction that's a cause for concern, but it's a solid lens. (Note: it doesn't cover the full-frame DSLRs or 35mm film Alpha SLRs.) If you want a cheaper alternative, the 35mm f/1.8 from Sony is inexpensive and can be used to create some wonderful pictures, though it doesn't magnify objects much and doesn't zoom.

Pentax K-mount
Pentax is one of those companies that always seems to be lagging behind the big three in the public consciousness (at least in North America) when it comes to DSLRs. Despite this, they're one of the biggest manufacturers, with an absolutely absurd number of high-quality lenses that can be used on their modern DSLRs.
The lens model designations given by Pentax can be quite confusing, but there's wealth of quality lenses that can be used with their DSLRs, many as good or better than their counterparts in more popular systems from Canon, Nikon, and Sony. The main designations for the Pentax lenses are DA, D FA, FA, DA*, DA limited, 645, and Q.
The Q lenses are the small lenses used for their tiny Pentax Q camera released in 2011. The lens lineup is still very young, but they're mostly small lenses designed to be as compact as possible. The 645 lenses are designed for Pentax's medium-format cameras and are likely beyond the entry-level user's need.
For most DSLRs, the DA, D FA, FA, and DA** lenses are what you're looking for. Good news! They all fit on your typical K-mount Pentax DSLR, such as the K-x, K-r, and K-5 cameras. DA lenses are used exclusively for digital Pentax cameras; D FA are compatible with 35mm film cameras but work on digital Pentax cameras; FA lenses are older 35mm film lenses, but are fully compatible with digital SLRs; DA** and DA limited lenses are Pentax's highest-grade lenses and are designed to the highest quality, capable of matching up with just about any other lens family on the market.
Our Favorite: SMC 35mm f/2.4 DA AL
The Pentax SMC 35mm f/2.4 DA AL lens has a nice sharp profile, is very compact, and fits all your standard entry-level DSLRs. We really liked shooting the 35mm f/2.4 on the K-r and K-5 from Pentax, finding it useful in most situations, from landscape to product photography.


Fuji X-mount
While Fuji set enthusiast photographers' hearts just aflutter with their X100, its fixed lens may not compare to the usability of their mirrorless system camera, the X-Pro1. While more X-Pros are certainly on the way, their initial lens lineup looks strong.
As with the X100, Fuji is sticking with a prime lens lineup for their mirrorless debut, with an 18mm f/2.0, 35mm f/1.4, and 60mm f/2.4 macro lens available at launch. That won't appeal to many novice or "step-up" shooters who are used to zooms on point-and-shoots, but it's certainly to sit well with enthusiasts who don't mind zooming in on their own. The lack of a strong telephoto launch (even a 100mm) is telling, but Fuji seems to be focusing on lenses for macro, portrait, and street photography over wildlife with the X-mount.
Our Favorite: Fuji XF 60mm f/2.4 R Macro
Fuji's debut three lenses all offer physical aperture and manual focus dials, with hard stops across the aperture range. We shot with all three lenses on the new X-Pro1 body this spring, and found appealing aspects of all three. We found the XF 60mm f/2.4 R Macro to be the most fun, though the 35mm f/1.4 is the most useful for general photography. One thing to note, the 60mm has a pretty ridiculous lens hood that sticks out almost the entire length of the lens itself. Subtle, it is not.


Ricoh GXR System
While this is a lens guide, we can touch briefly on the Ricoh interchangeable module system, which is a slightly different beast. The Ricoh GXR system involves a camera body that includes an LCD, grip, hot shoe, and menu system (including playback). What the main body doesn't include is an image sensor, lens, or image processing engine.
Instead of buying lenses with the Ricoh GXR, you buy modules that insert into the main unit, with all the components sealed inside. The GXR modules cover a variety of image sensor sizes, ranging from APS-C to 1/2.3- and 1/1.7-inch sensors like those found in point and shoots. Ricoh also manufacturers a Leica M-mount module, which will let you attach Leica lenses to your GXR with a full-size APS-C sensor.
The benefit of such a technique is that image sensor and processor can be updated at will and engineered specifically to match the characteristics of the attached lens. The sealed units also prevent dust and moisture from getting at the image sensor.
Our favorite: GXR 12-megapixel APS-C A12 Leica M-mount
The A12 mount is probably the best thing anybody owning a Ricoh GXR can buy, for a variety of reasons. It has no anti-alias filter, meaning there's less between the lens and the image sensor. Better still, it's a true interchangeable lens mount, meaning you can attach any M-mount lens (or adapter) to the GXR for use with that nice, new 12-megapixel image sensor.
The Ricoh GXR body alone only runs around $350 as of this writing ($500 with a standard lens and sensor unit as well), while the M-mount A12 adapter can be had for around $650 depending on where you find it. There are other options for attaching Leica glass to a mirrorless digital camera body, but the Ricoh GXR is probably our favorite. You'll still have to invest in Leica glass (which isn't cheap), but there aren't many more affordable Leica-compatible options.
Lens Filters
We know, all this lens talk has your head spinning. Don't worry, there's more! In addition to your shiny new lenses, there's a variety of accessories and adapters available that will let you break free from the shabby confines of your lonely lens system.
One of the simplest things to add to your kit bag is a simple lens filter. These come in a variety of sizes, so you'll need to know what diameter your lens takes. This is indicated on the lens itself, with a small symbol that looks like this: Ø. It will be followed by a number, and that's the diameter in millimeters.
Filters affect the light that passes through the lens in a variety of ways. There are filters that merely apply color casts, cut out a percentage of light, polarize light to remove glare, and block UV light. UV filters are the most common, as they don't visibly affect most images (they remove some atmospheric haze from UV light in landscape shots), but they'll protect your actual lens from scratches and dirt.
Lens Mount Adapters
Lens systems can also be adapted to fit lenses from other companies. These are great if you have a bunch of old lenses in your attic or simply want to invest in a particular lens that was made for a different camera. There are usually first-party adapters that allow you to, say, use a full DSLR lens on a smaller mirrorless body, but for the most part mount adapters are a third-party affair.
Adapters can be tricky, as they will generally remove the ability for the camera to autofocus correctly (not always). They may also change the way focal lengths correspond to field of view (especially if you put a film lens on a camera with a small image sensor), and sometimes remove the ability for the camera to automatically control aperture on the lens.
Your best bet is to do exhaustive research on your adapter before you purchase it, let alone put it on your camera. Feel free to ask here in the comments and we'll try and give guidance where we can. Adapters can be a ton of fun and really expand what your camera can do (try putting a $50 yard sale lens on a $500 camera and see what you get), but it's important to only buy something you have confidence in.
Teleconverters and Wide-Angle Converters
No matter what your lens does, there are times you need to bring a subject closer (or fit more in the frame). This is accomplished with teleconverters or wide-angle converters. Teleconverters come in a variety of flavors, usually magnifying the subject by 1.4x, 1.7x, or 2.0x, though there are different varieties. Teleconverters usually have one big adverse effects: they cut the lens' aperture in half, letting in half the light and keeping more of the shot in focus. On many cameras, this can also limit the effectiveness of advanced cross-type autofocus points.
When you're photographing wild animals, NFL players, or NFL players that resemble wild animals, that extra distance is worth it. In bright sunshine, that also isn't a huge deal, because even at f/8 it's easy to get shutter speeds in excess of 1/250th of a second.
Wide-angle converters are a little different, but they work by increasing a camera's angle of view, fitting much more in the frame. They're usually used in very specific situations to get a particular shot, but they have their uses. The biggest drawback when using a wide-angle converter, as with any wide-angle lens, is the increased distortion, which can be very difficult to correct later.