Cameras
Dual Pixel CMOS AF Highlights New Canon 70D
Canon calls its new autofocus system a game-changer, and we have to agree.

Credit:
If you're a stills shooter, there's a good chance you'll view the new Canon EOS 70D (MSRP $1,199-$1,549 w/ various kit options) as another disappointing incremental update. Replacing the ancient EOS 60D (announced way back in the summer of 2010), the newest Canon DSLR tacks on a new processor (20.2-megapixel CMOS), a new processor (DIGIC 5+), a touch-sensitive panel for its articulating LCD, and WiFi connectivity. Beyond that, it's virtually identical to the 60D.
But if you're a video enthusiast, the 70D represents a quantum leap forward, thanks to the groundbreaking new Dual Pixel CMOS AF system. Behind that pile of marketing jargon is a remarkably simple, genius-level idea: What if every pixel on the image sensor was also a phase-detect autofocus pixel?
Check out our hands-on First Impressions Review of the Canon EOS 70D.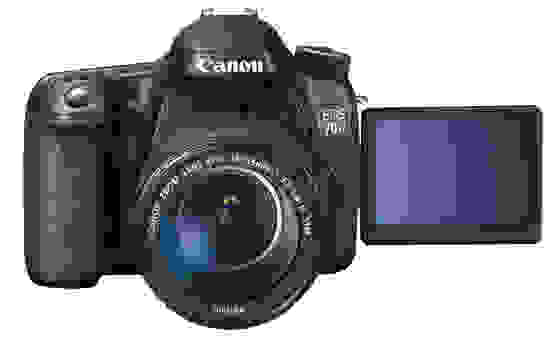 Up to this point, live-view autofocus has relied on one of two methods. Contrast-detect systems are the oldest and most prevalent; though quick in good light, they can be troublesome in dim or low-contrast conditions, and have a tendency to "dance" around your subject before getting a focus lock. The newer hybrid phase/contrast-detect solutions, on the other hand, use a smattering of phase-detect pixels baked right into the sensor to get the focus process going, and then finish the job using contrast detection.
Dual Pixel CMOS AF bypasses contrast detection entirely, using the central 80% of the image sensor as a massive array of phase-detect AF pixels. To achieve this feat, Canon has designed a new sensor from the ground up. The new 20.2-megapixel chip actually features 40.3 million photodiodes, arranged in pairs. The diodes are each capable of independently capturing light, and the pairs function as phase difference AF sensors while live-view focusing is taking place. When you actually press the shutter, they combine to output an image signal as a single pixel.
[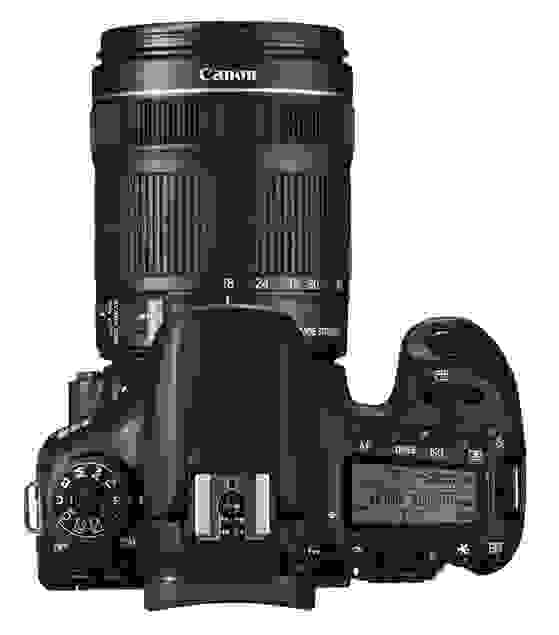 ](https://reviewed-production.s3.amazonaws.com/attachment/1cb619822136482cb5f88086843feeedcdd7829f/02_70Dw18-135Top.jpg)
The upshot is an AF system that acts smoothly, quickly, and decisively, without any jumping in and out of focus. For stills, it's said to be 30% faster than the older hybrid live view AF, but video is its most persuasive use case. Paired with Canon's continuous Movie Servo AF and the new touchscreen interface, it means that 70D users can expect autofocus that looks just as natural as a manual focus pull. The new autofocus system will work with 103 current and legacy EF-mount lenses; incompatible lenses will default to an otherwise unavailable contrast AF system.
Other video-centric features have been inherited from higher-end Canon models like the EOS 6D and 5D Mark III, including ALL-I and IPB codecs, optional embedded time codes, manual audio level adjustment, and microphone input. On the downside, there's no headphone jack, no uncompressed HDMI output, and 1080p shooting is limited to 30 fps.
On the stills side, the new sensor has a sensitivity range of ISO 100-12800, expandable to ISO 25600. Despite the higher pixel count, Canon reps say the 70D's RAW noise levels should be comparable to the 60D's, while JPEGs should look a bit cleaner thanks to the powerful DIGIC 5+ processor. The 70D can shoot at a steady 7 frames per second, and when using the viewfinder to autofocus you get the benefit of 19 AF points, all cross-type, with a high-precision, dual cross-type center point—essentially the same system as the 7D.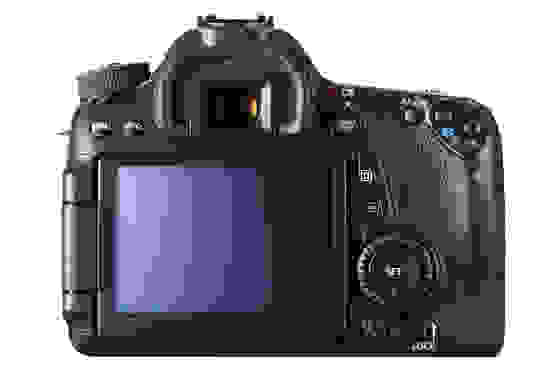 The camera uses the same LP-E6 battery as the 7D, 6D, and 5D Mark III, and there will be a new BG-14 battery grip (estimated at $270) for those who want some extra juice on the go. Canon expects the 70D to be available for purchase in September of this year, at an estimated retail price of $1,199 body-only, $1,349 with the 18-55mm IS STM kit lens, or $1,549 with the slightly higher-end 18-135mm IS STM option. For a full list of specs and more details, check out Canon USA's newsroom.
Finally, here's a short film showing off the 70D's new autofocus abilities, along with a huge array of primo Canon glass. And don't forget to take a look at our hands-on First Impressions Review, where you'll find a behind the scenes look at "Handmade."