*

February 2, 2006 - *Duracell has announced the PowerPix today, a new battery designed specifically for use in digital cameras. The PowerPix, which comes in AA and AAA sizes, is a Nickel Oxy Hydroxide battery which Duracell claims has longer-lasting performance than an alkaline battery.
The battery is disposable, not rechargeable, but Duracell claims it has twice the power than that found in an alkaline battery.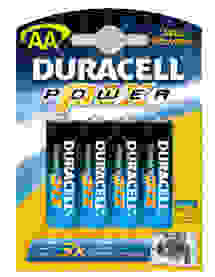 Duracell reports that the PowerPix batteries are "especially well suited for those who use their digital cameras with moderate frequency – such as two or three times a month." Duracell Rechargeables are Duracell's rechargeable Nickel Metal Hydride batteries, which are probably more cost effective for photographers who use their digital cameras very frequently.
Duracell, in order to further clarify options for digital camera users, has also announced today that it will be launching an "educational digital imaging guide" on their product packaging. The guide will feature recommendations on battery choice depending on the buyer's digital camera use.
Both the AA and AAA PowerPix batteries will come in four or eight packs; Duracell's retail recommendation for a four pack is $5.99.