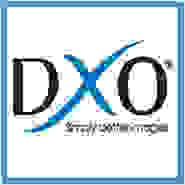 January 26, 2005 – DxO labs announced DxO Aperture, a technology that extends the shooting latitude of the miniscule lenses in camera phones. The technology will allow camera phone users to get brighter pictures in low-light situations. DxO Aperture uses the same concept that fixed the Hubble telescope: image enhancement algorithms.
DxO Aperture is based on the company's DxO Optics Pro technology, which uses those image enhancement algorithms to reconstruct the convergence of light rays entering the camera lens. The formula makes the widest aperture rating of f/2.8 seem like an even wider f/1.4, which is four times brighter.
"If opening up the aperture to collect more light seems a sensible solution, then image processing becomes absolutely critical to compensate for all the additional optical defects," explains Frederic Guichard, Chief Scientist at DxO Labs. "DxO Aperture achieves the tough goal of digitally processing the light rays that are being improperly focused by the optics at full aperture, thus effectively collecting up to 4 times more light per pixel on the sensor plane."
"Having a lens that can record images in low light is long overdue," said Jerome Meniere, CEO of DxO Labs.
"Consumers want to take pictures in low light conditions and shoot moving subjects, which camera phones have been unable to handle due to limited light collection capabilities," he said. The technology was announced yesterday and will be shown at a convention in Cannes, France, next month.